Let's get this party started!!! This was a very easy DIY but very time consuming. I loved how it turned out so totally worth our time. This room was originally intended to be a formal living room but who wants one of those anymore? We like to host parties so thought a cool bar room would be fun and different.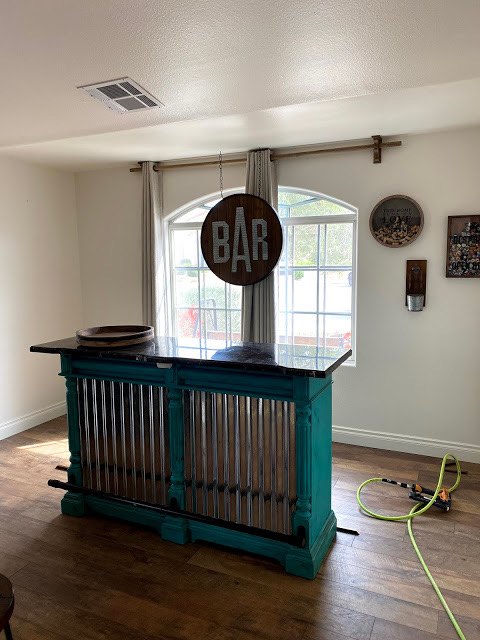 Supplies:
8′ Skinny boards (purchased at lowes)
Wood Stain (my favorite  here)
Tools:
Chop Saw
table Saw
nail gun w/ 1′ nails
*decor sources are at the bottom of the page
Here is the before picture….The only thing that is staying is the curtains and bar sign. Even the bar is getting a makeover. See how the ceiling has a transition and angles up? I thought it would be cool to add the slat wall to the ceiling as well and make it look like one continuous piece.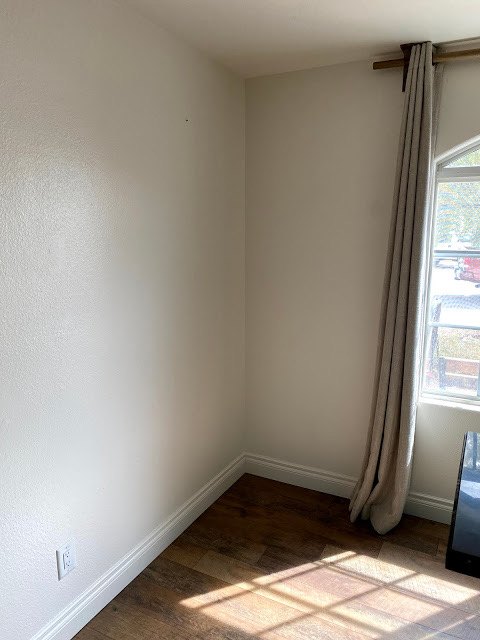 There are different options for how you can butt each slat to meet up with the baseboard. You can totally take off the baseboard and bring it all the way to the floor. This is a good idea if you have carpet. My husband cut another 45 degree angle but in the opposite direction then the top but if I was to do it all over again I would have had him angle it to be flush with the wall.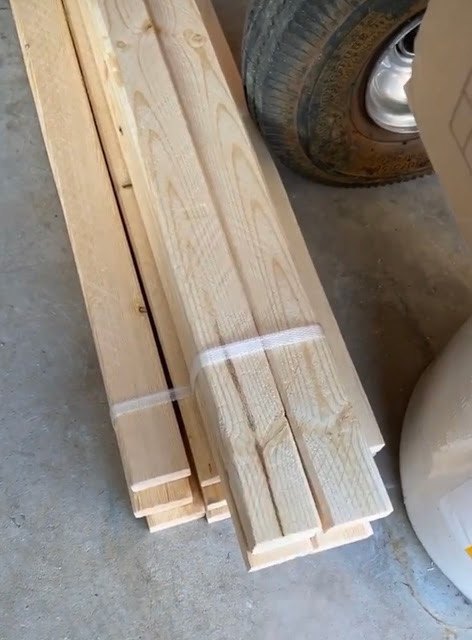 These are the boards I found at lowes they were only $1.18 each. We ripped them in half so I bought 64 piece in total. This make the project costing us $75.52 +tax. Not too bad at all!
Please Head On Over To Next Page Or Open button and don't forget to SHARE with your Facebook friends