DIY concrete jack o'lanterns are so fun and easy to make! Use them as Halloween planters, candle holders, or vases for Fall florals. They're a wonderful way to decorate for Halloween and celebrate the season.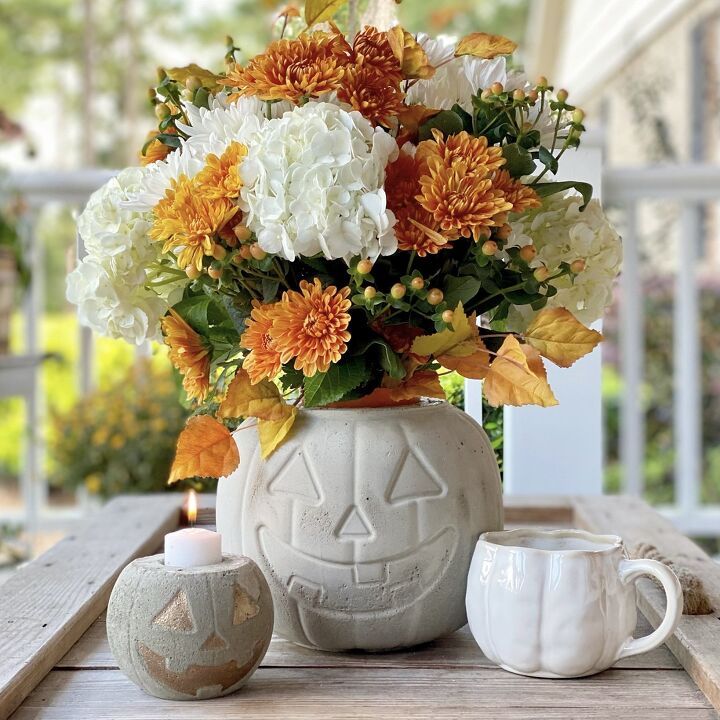 My Love For Concrete DIYs Continues
More like my obsession with concrete DIYs continues! Y'all may remember how much I loved making DIY concrete bowls in the summertime. Then, last Fall I was a DIY concrete pumpkin making machine. So, when images of concrete jack o'lanterns kept popping up on my Pinterest feed, I couldn't help but think it was a sign. A sign from the concrete gods that they wanted me to try my hand at a new concrete project and you do not want to upset the concrete gods. So off to Walmart and Home Depot, I went.
What You Need to Make DIY Concrete Jack O'Lanterns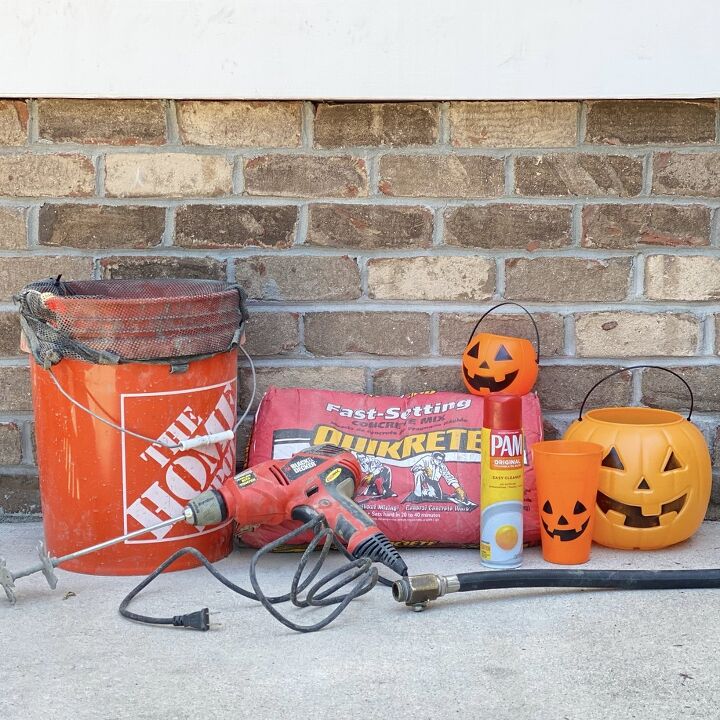 Materials:
Plastic Jack O'Lantern trick-or-treat pails (I got mine from Walmart in two different sizes.)
Fast-setting concrete mix
Sifter (Helpful to remove large pieces of gravel in the concrete. I used a plastic colander I found at Walmart for under $1.)
Water
Large bucket
Gloves (Recommended. Wet cement has a very high alkaline (high ph), so gloves are recommended to prevent the possibility of chemical burns.)
Cooking spray (I used Pam.)
Plastic cups (Sizing varies depending on the use of the concrete jack o'lantern.)
Rocks
Duct or painter's tape
Mask for nose and mouth (Recommended.)
Please Head On Over To Next Page Or Open button and don't forget to SHARE with your Facebook friends