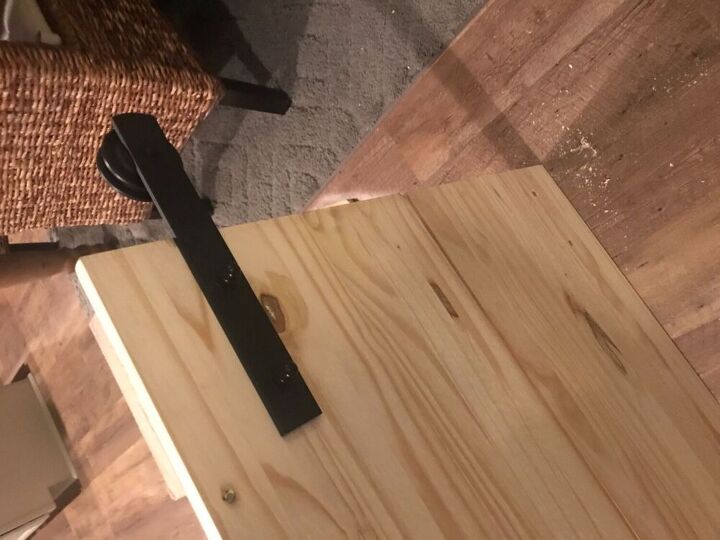 My husband attached the hardware, then measured where it would go on the wall.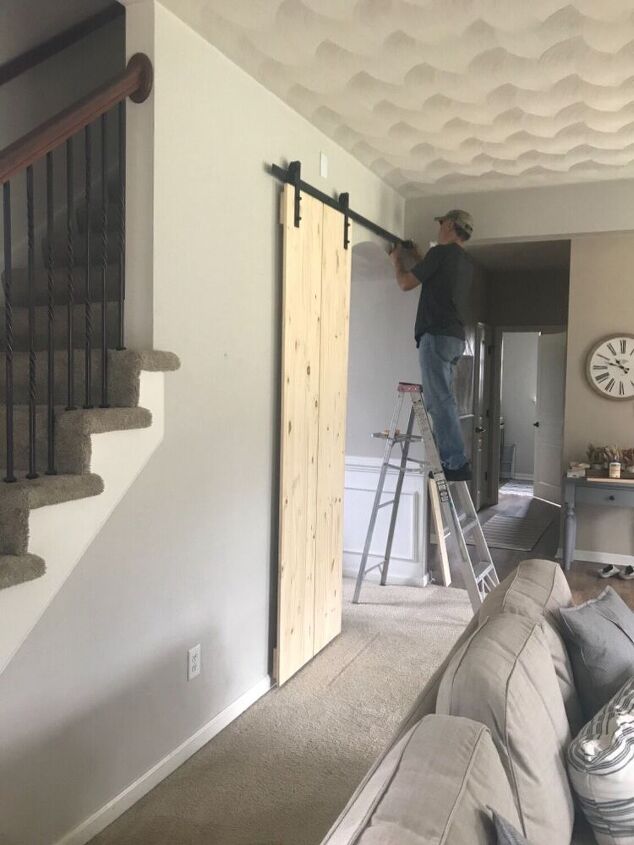 Here, he's adjusting the hardware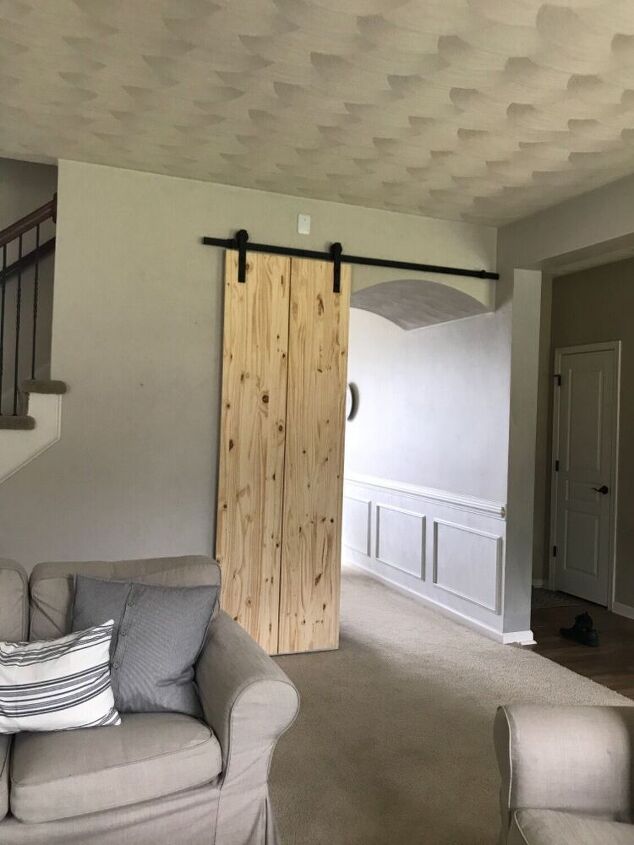 Now that it's up I'm and happy with the height, it's ready to be stained and whitewashed.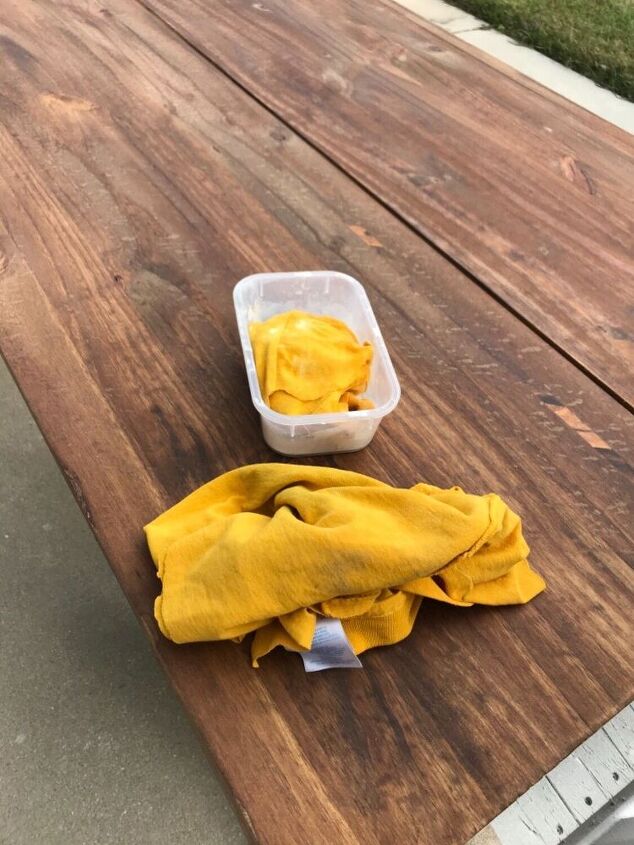 I used miniwax early American stain on both planks.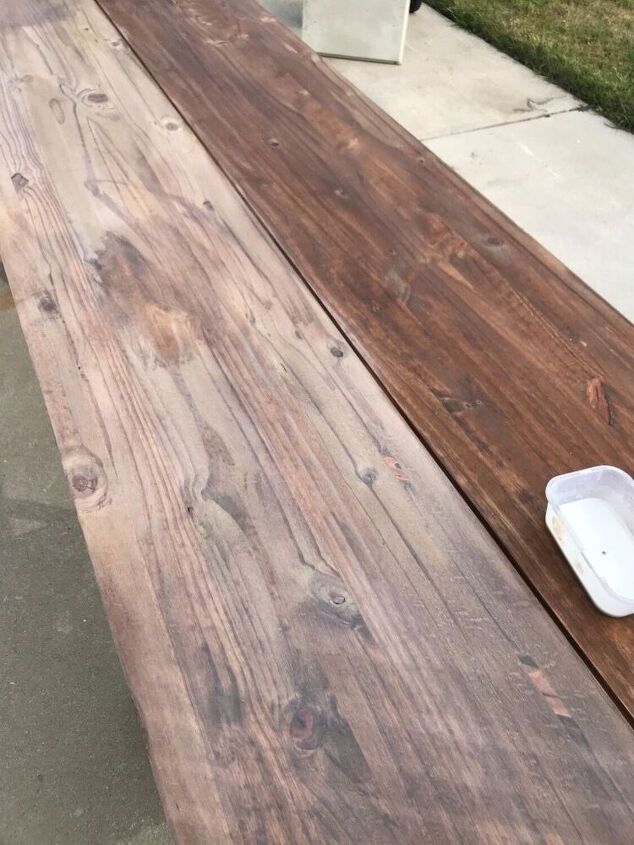 I wanted to achieve a reclaimed wood look so I mixed one part water and one part latex white paint to make a wash. Using a cloth, I rubbed each plank a little section at a time, then blended in with a dry cloth. I love the outcome. My husband measured and added a plank on the top and bottom of the planks to keep them together. I stained and whitewashed the other side too as you can see it from the dining room.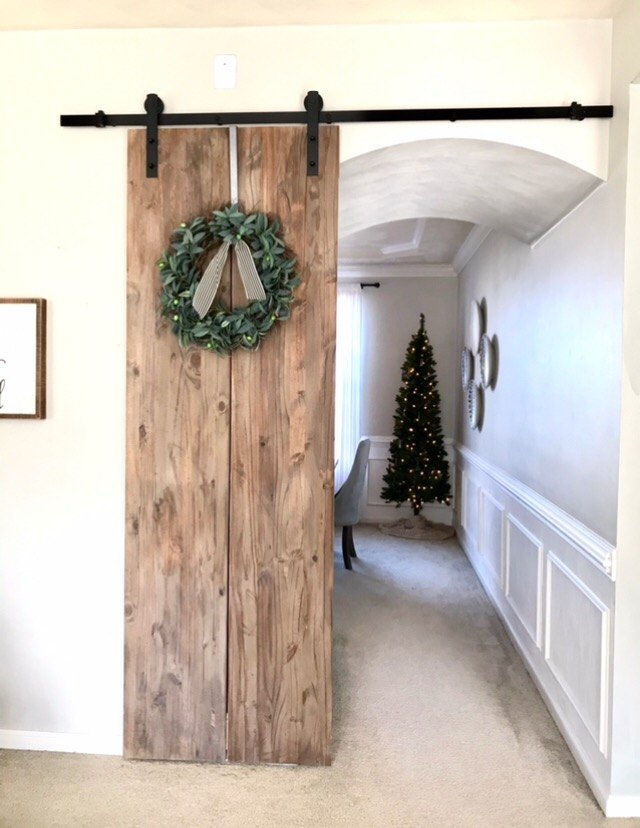 It came out exactly how I imagined it would. I absolutely love it!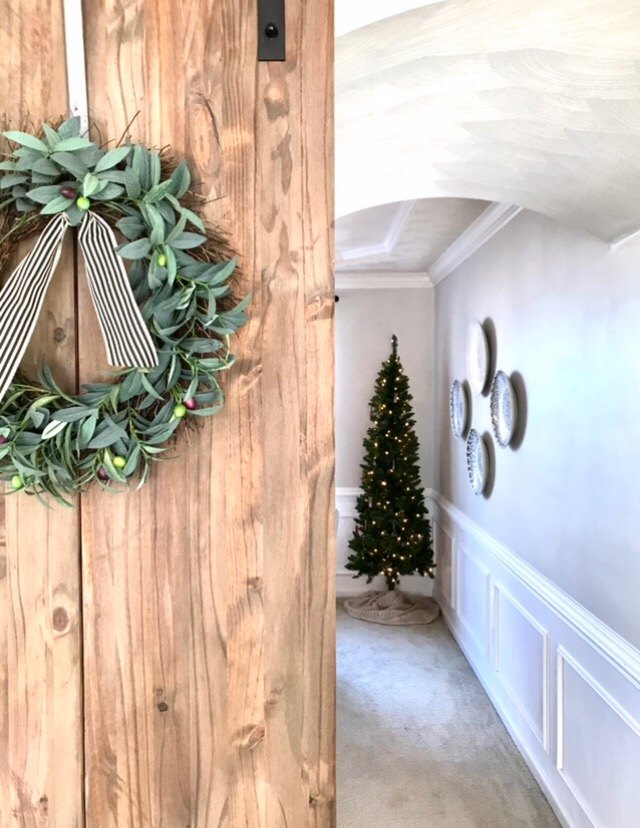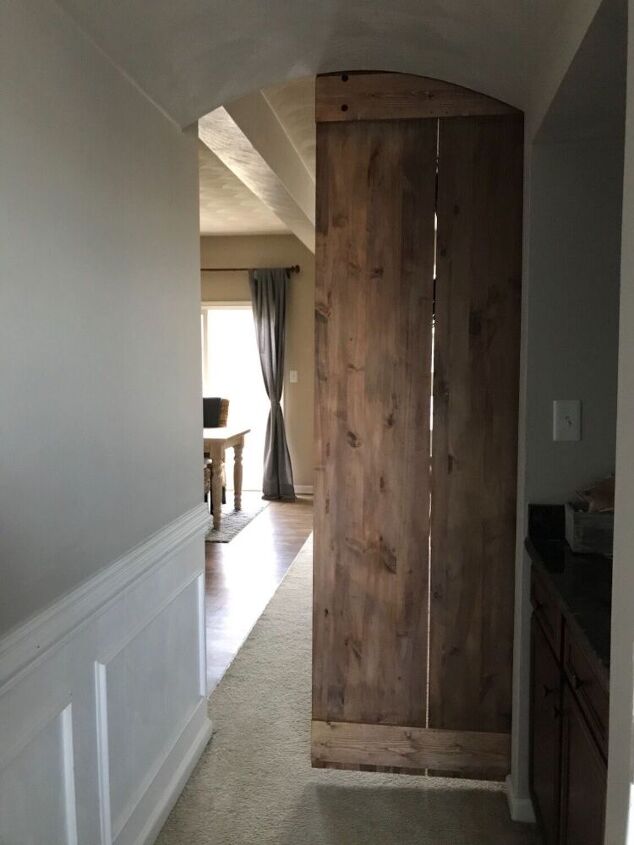 Here is the back side of the door. Wood planks were measured and added to keep it together.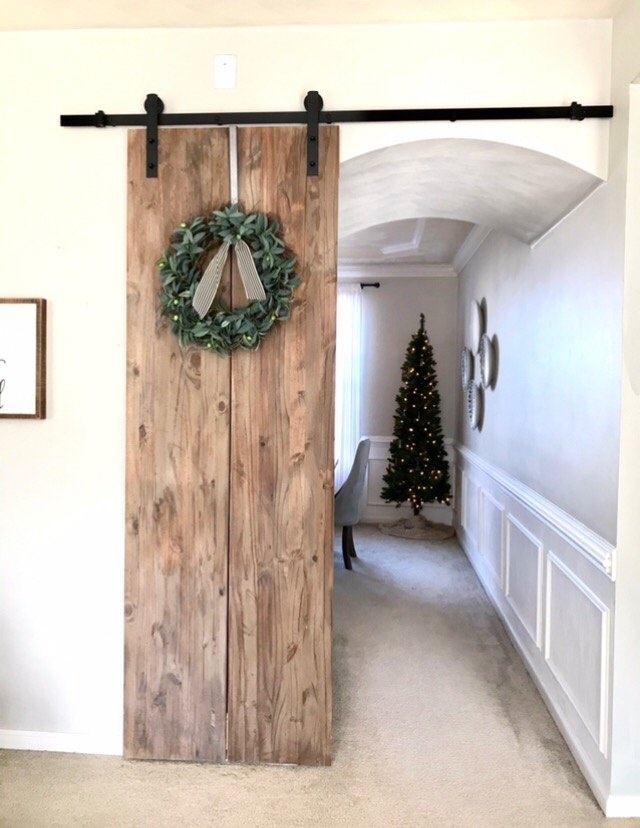 Thanks for stopping by! I hope this has inspired you to create one of your own.