DIY Angel Birdie Ornaments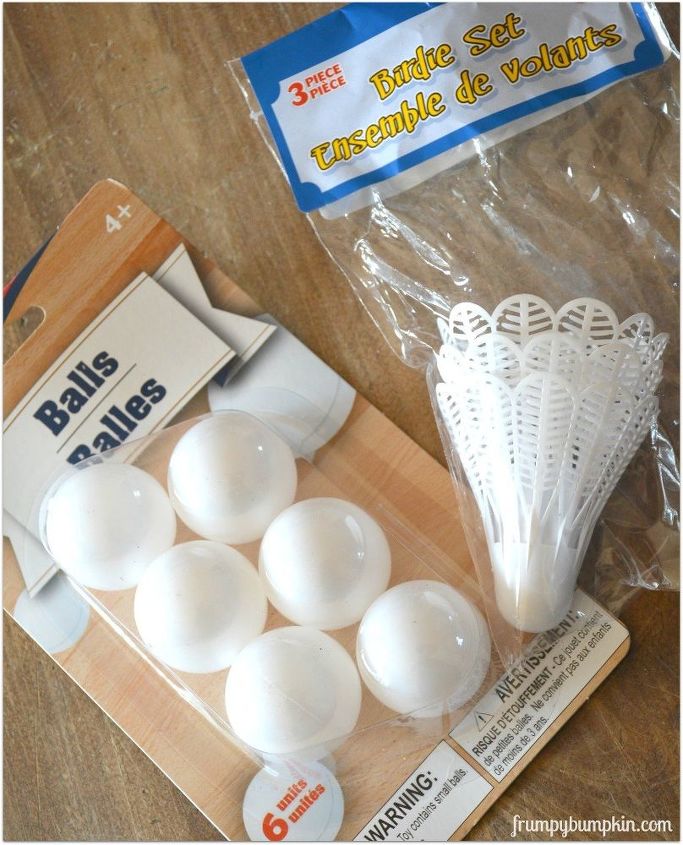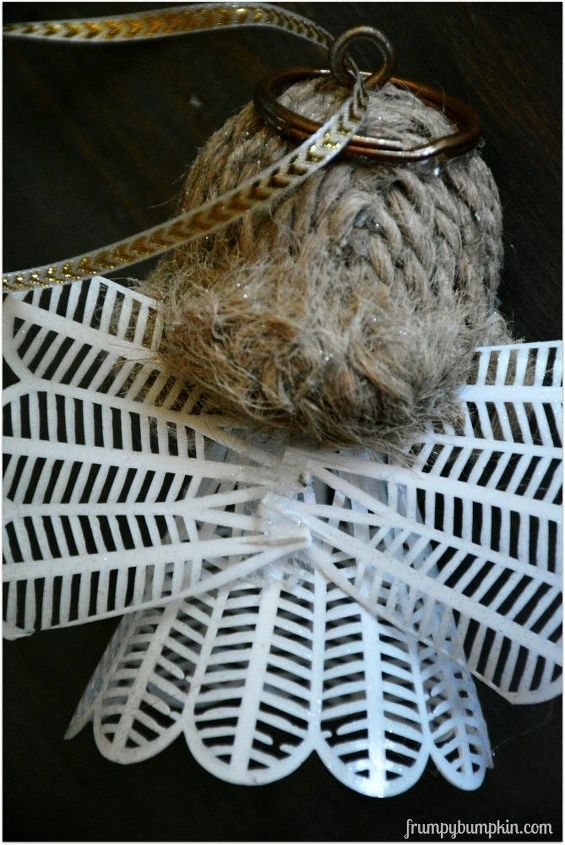 A small piece of ribbon was cut and hot glued to cover the neck line. Hair was created using jute cord but yarn will work great as well! To make different colors using the jute, I dipped an extra long piece inside a cup mixed with paint and water (red paint for red hair, black paint for black hair, etc) and allowed them to dry. The jute was hot glued in place. Get creative with your hairstyles!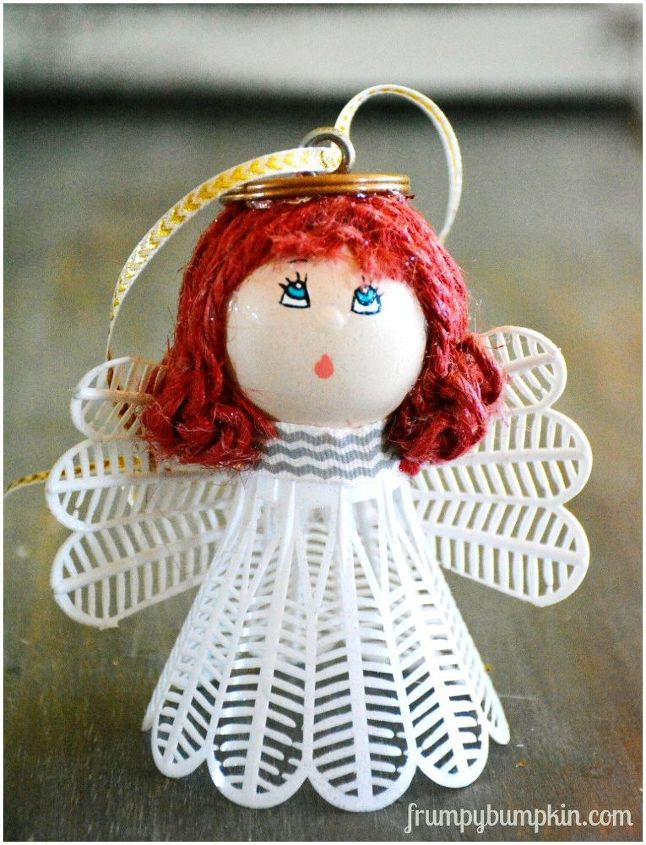 I painted the key rings and screw eyes gold. The key rings were glued on and the screw eyes were hand screwed into the top of the head.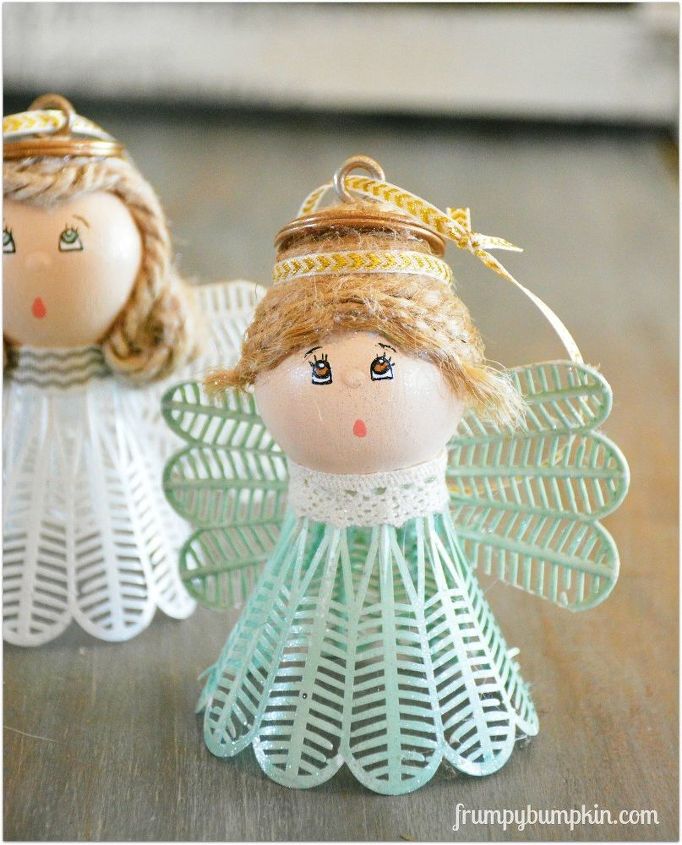 I painted faces using acrylic paint and a very small paint brush. A raised bit of flesh paint worked great for noses! Paint pens and sharpies will do the trick as well so use whatever technique you are most comfortable with. I had glitter spray on hand and added this at the end for an extra sparkle.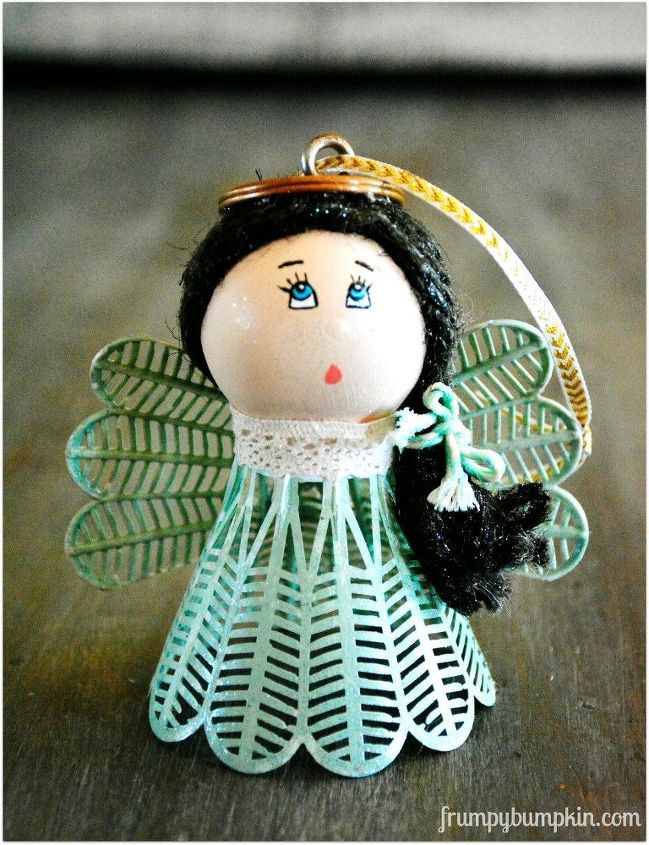 A longer piece of ribbon can be looped through the screw eye to make your ornament complete! Hoping you enjoy making these as much as I did…thinking they will make sweet little gifts this year!