Our family bought and renovated our cottage on the lake over 20 years ago and some of the design choices reflect that. So this summer I wanted to give the cottage kitchen a refresh but on a budget!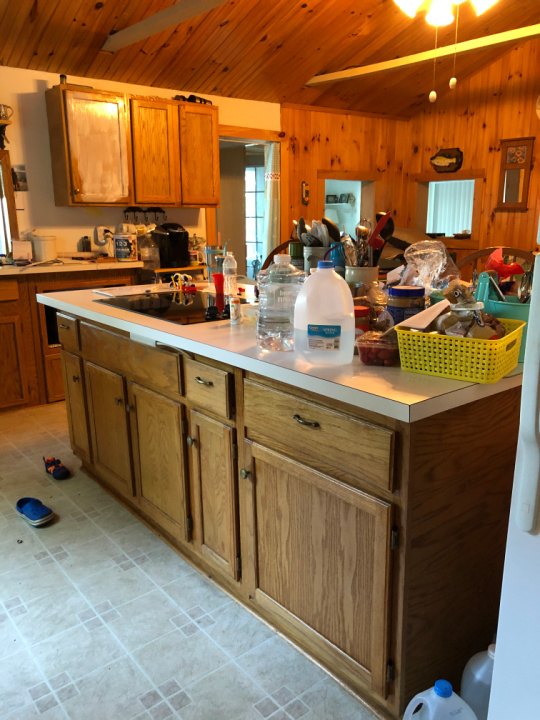 This kitchen has had a couple different looks, mostly with wallpaper, but for the last few years this is what it has looked like, not this cluttered though – we started taking items out of the cabinets, but it makes for a better before right?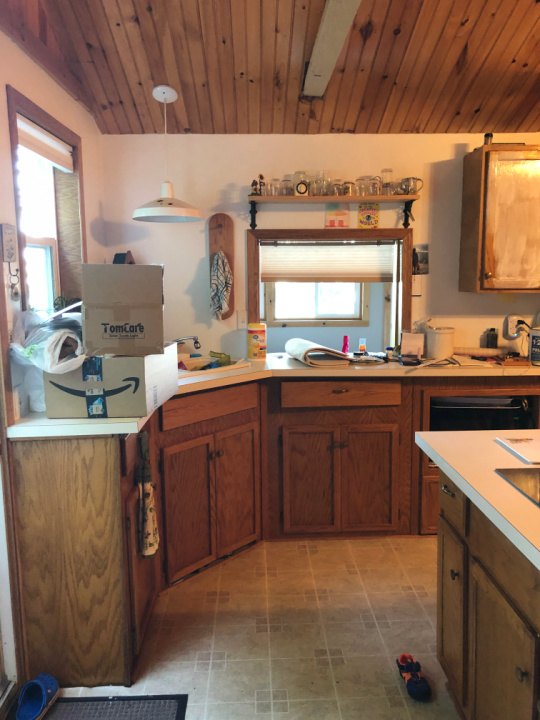 I used my favorite cabinet/furniture paint – Benjamin Moore's Advanced Paint in Simply White. I decided to paint the island a dark blue/gray to play off the color of the lake and it's perfect!