Last month a friend called to asked if I could do a chair upholstery for his two chairs I said yes, of course. I was excited to bring those vintage chairs back to life with new upholstery fabric, foam, webbing, cotton batting, burlap, and Dacron.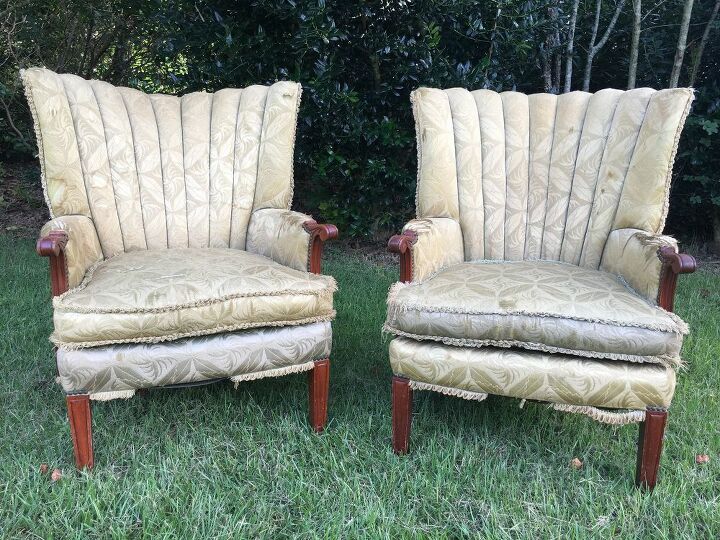 These chairs needed lots of work with one having a broken frame that needed repairing.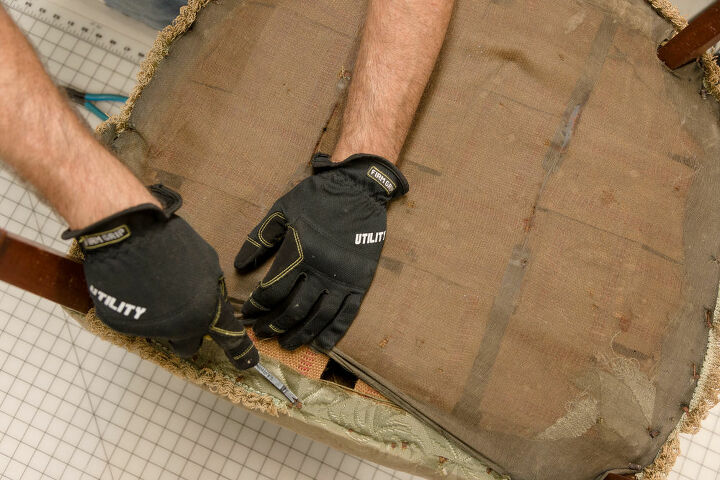 Removing Old Upholstery Fabric
I like to wear gloves when removing the old upholstery fabric, staples and tacks.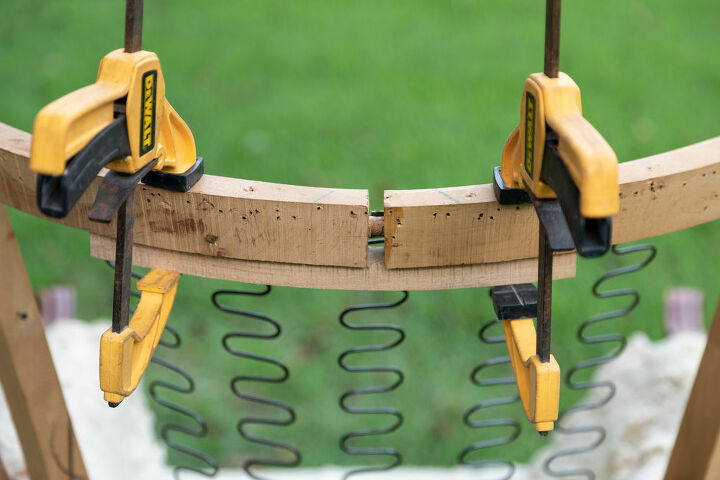 Wood Repair
The upper chair back frame was constructed with two pieces of curved wood that were joined in the center with a wooden support attached under the joint. The joint support on one of the chairs was broken. I cut a new support out of hardwood and attached it to the frame with glue and screws.
Please Head On Over To Next Page Or Open button and don't forget to SHARE with your Facebook friends