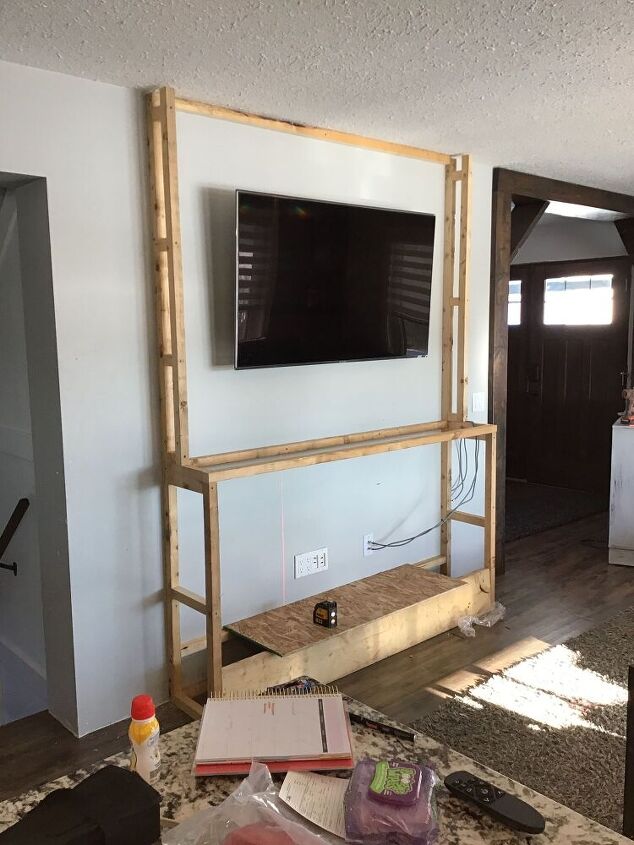 Let's get started
I used 2×2's to frame out the wall. I did not feel it was necessary to use any heavy set material since it wouldn't really be supporting any weight and the stone wasn't heavy at all since it was faux stone.
I did put a 2×8 support along the bottom however to add a bit of stablitly since my fireplace would be sitting in there.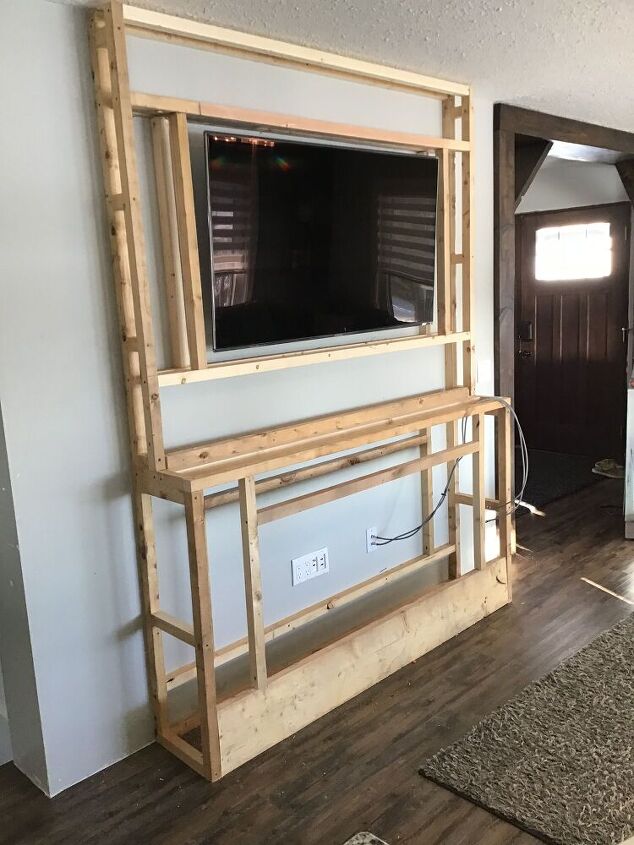 Once I had the shell of it all framed out, I sheeted it in with OSB.
I am the type of person who needs to visualize stuff as I go, so I placed the fire place in to see how it was going to look. I loved it so, it was time to carry on with installing the stone.