If you remember last summer we built this pretty table and benches!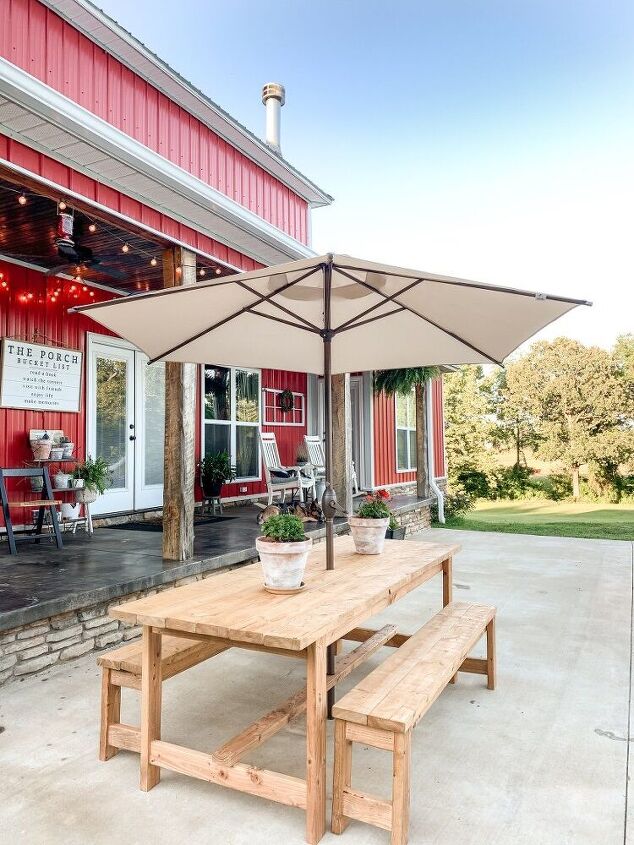 Well a year of being out in the weather has been rough on it!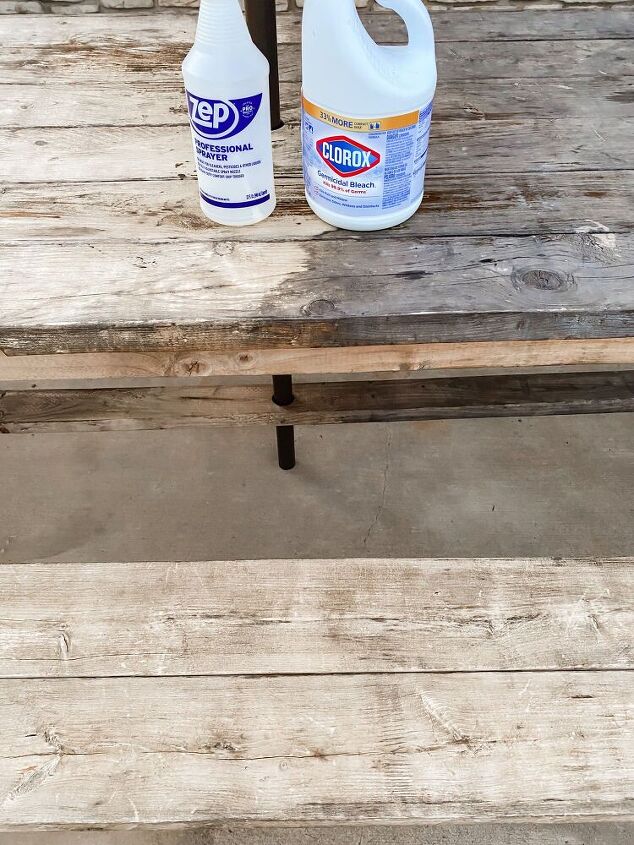 I actually saw on Tik Tok someone using pool chemicals to bleach their Woodfence! First of all please… for the love of God do not use pool chemicals!!!!!!! If you're not a pool owner then you may not know, but we definitely have a shortage of chemicals.
So I decided to try bleach! I used a 1:1 mixture. I started by spraying the bleach all over the table and benches and letting them sit in the sun. The benches only took 1 coat each but the table took 3-4. The next day I applied two additional coats a few hours apart. The table top was a bit challenging.
Back to Top