I'm willing to bet that anyone that has worked on more than 3 pieces of furniture knows what it's like to have a tough project sit… and sit, and sit, just waiting for a lighting bolt of inspiration (or motivation) to hit.
I REALLY try not to take on too many of these projects anymore buuuuut, LOOK AT THOSE DOORS! I had to at least try.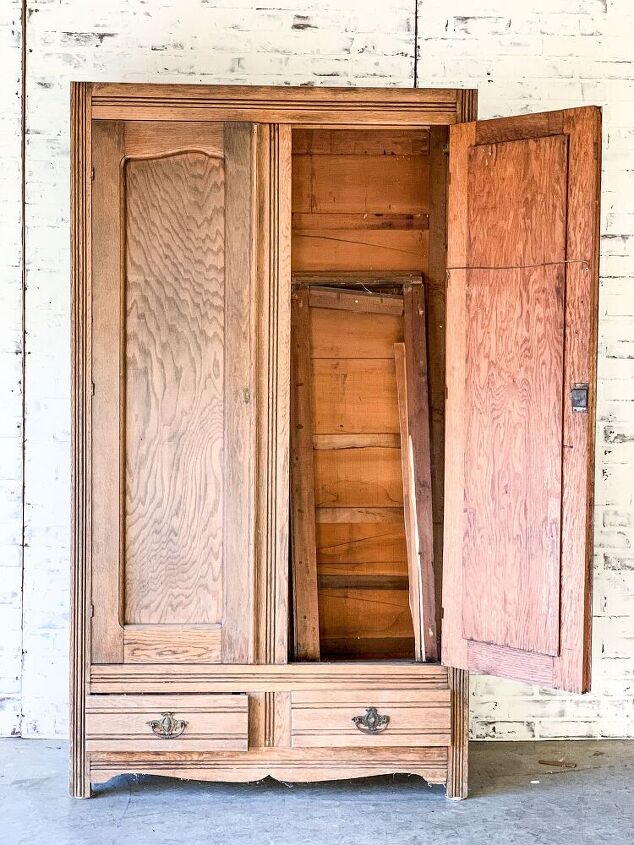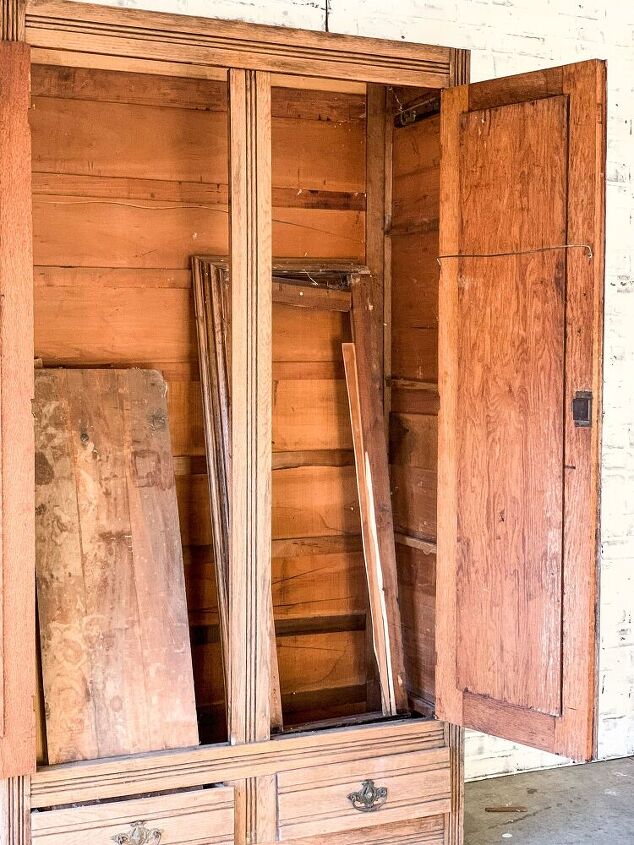 As you can see the cabinet was in rough shape. You can't even tell here but it does have shelves. The top was taken off at some point and the whole piece looked like it had been hanging out in a abandoned barn for the last 20 years.
Please Head On Over To Next Page Or Open button and don't forget to SHARE with your Facebook friends