CLEAN WITH PAM COOKING SPRAY
After cleaning your shower doors, mist with Pam Cooking Spray and wipe clean. This will repel future soap scum and hard water stains!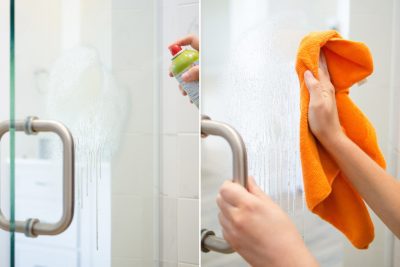 Image & Tip Credit to Krazy Koupon Lady
USE DRYER SHEETS
Who would have thought dryer sheets could be used for more than laundry? Dampen a dryer sheet and rub it on your dry glass shower door. The ingredients in the dryer sheet help to break down and remove soap scum!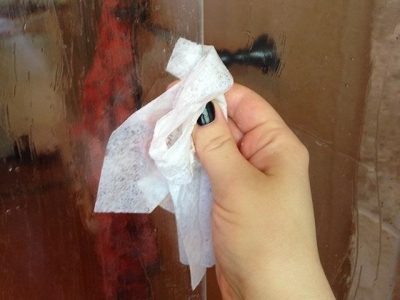 Image & Tip Credit to Wonder How-to
RELATED: THE BEST HOMEMADE SHOWER CLEANER
CLEAN WITH CORN STARCH
Corn Starch is a mild abrasive making it perfect to scrub your shower doors! Mix one part cornstarch with 2 parts dishwashing liquid and a cup of vinegar. Spray the door and rub down with a cleaning cloth. Rinse and you're done!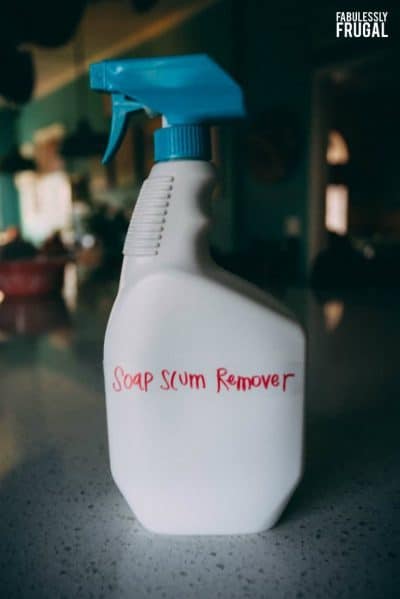 Image & Tip Credit to Fabulessly Frugal
Join Our VIP Subscriber List For Access To Free Cleaning & Organizing Printables!
USE A GRAPEFRUIT SPRINKLED WITH SALT
The citric acid in a grapefruit will naturally break down soap scum and grime causing your shower doors to be dirty. Cut a grapefruit in half and sprinkle with salt, then use to scrub the doors!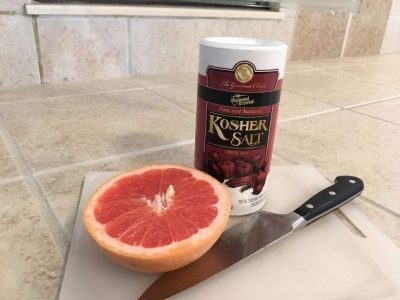 Image & Tip Credit to Hometalk
USE VINEGAR TO CLEAN YOUR SHOWER
Vinegar will clean anything! Warm a cup of white vinegar and add a few drops of dish soap. Transfer the mixture to a spray bottle and coat the shower doors. The mixture will remove soap scum and cloudiness with ease!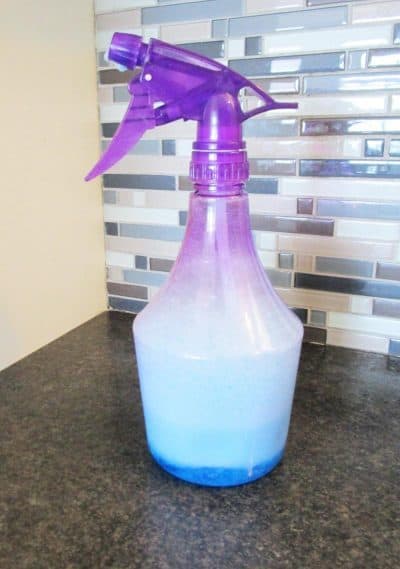 Image & Tip Credit to Yummy Mummy Club
USE EPSON SALTS FOR SHOWER DOORS & TUB
Tired of using harsh chemicals to clean your bathroom? Try an Epson salt mixture! It is like an exfoliate for your bath. Check out the ingredients for an Epson Salt Scrub at Pop Sugar!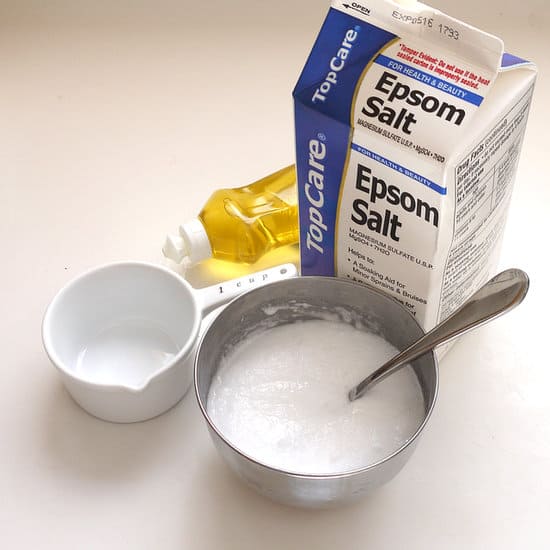 Image & Tip Credit to Pop Sugar
USE JET DRY & DAWN
Want another way to get clean glass shower doors? Try a dish wand! Put a teaspoon of dish soap into a dish wand and add a drop of Jet-Dry. Fill the want with water and shake. While the doors are wet, scrub them down and then use a cloth or squeegee to dry!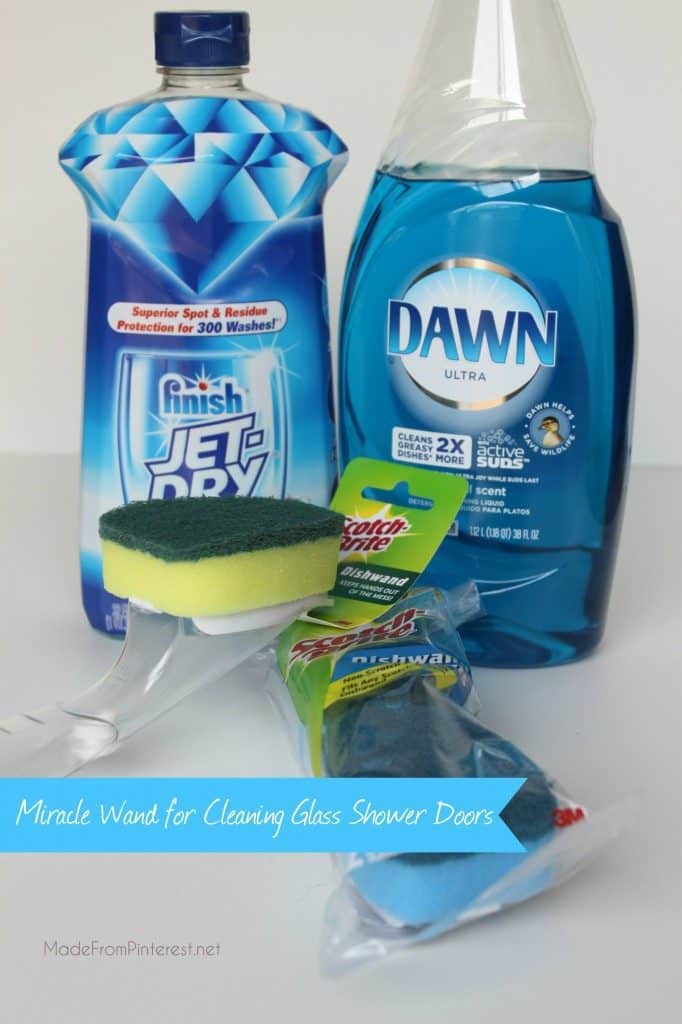 Image & Tip Credit to This Grandma Is Fun
USE ESSENTIAL OILS
This hack is one I was not expecting. You can use Thieves and Lemon Essential Oils mixed with hot water as a cleaner for your shower doors! Wipe down the doors with the mixture and a washcloth. They come out sparkling clean!

Image & Tip Credit to Urban Mommies
REPEL WATER STREAKS WITH RAIN-X
Rain-X isn't just for car windows! After cleaning your shower apply to the doors to repel future water stains!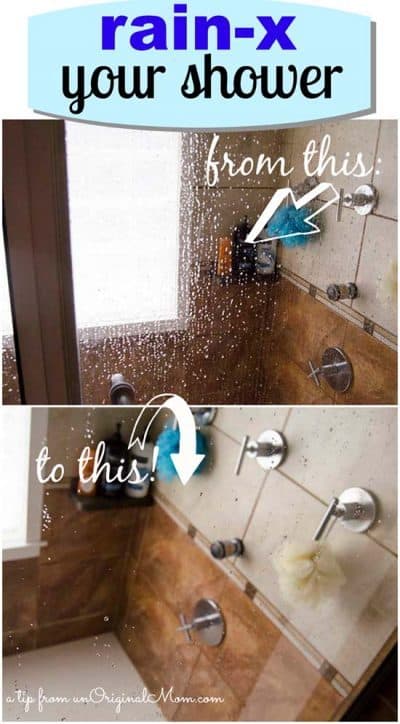 Image & Tip Credit to Unoriginal Mom
Do you have a method of cleaning your shower doors? Comment below!