This simple sofa table has beautiful details, once painted, it'll be beautiful with character and style.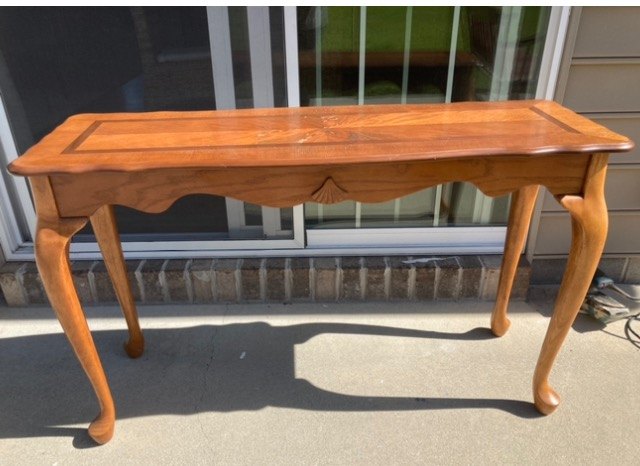 To start, I used a palm sander to remove some of the old stain and finish.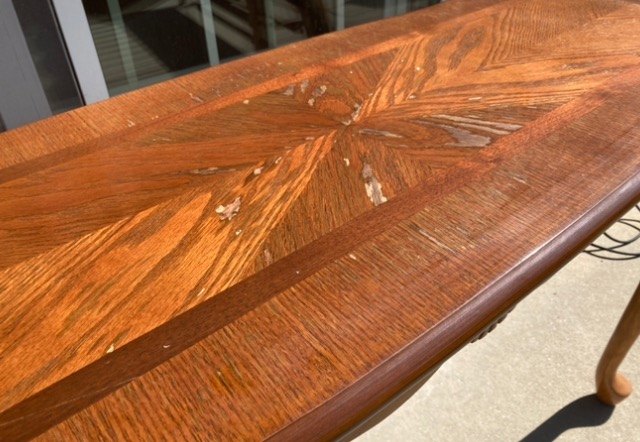 here you can see some minor scratches which will be removed with the sander.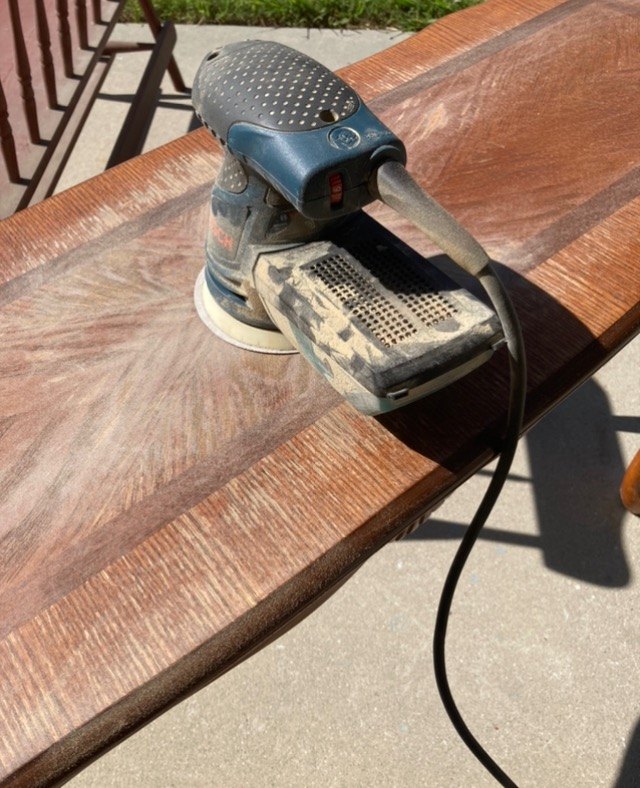 I used a rough grit sand paper to remove the old finish, then a smooth grit to smooth it out!