Finally we decided to tackle the back pond! We took everything out and rebuilt for a deeper, bigger pond. The ducks love it!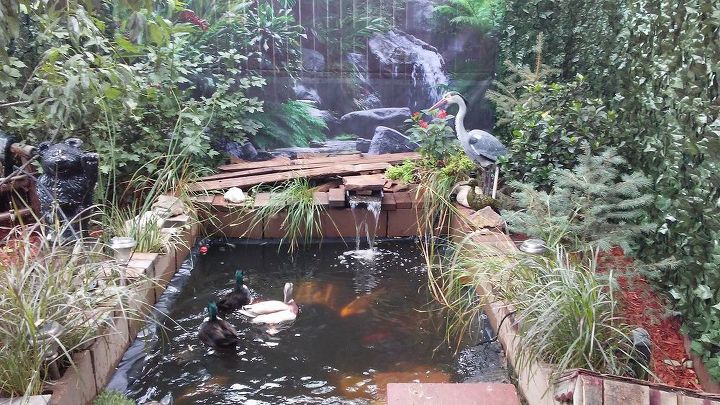 the background adds to the view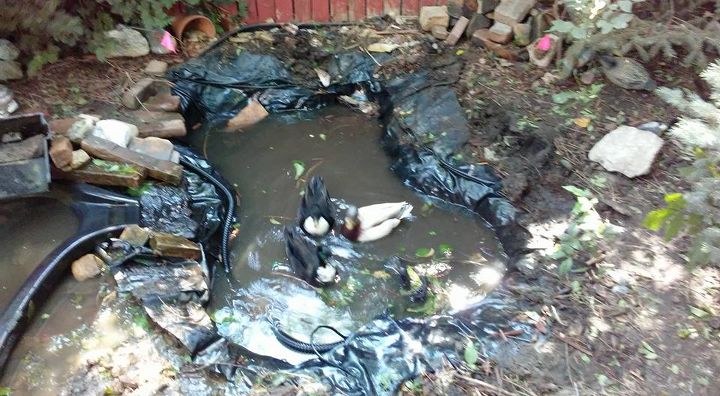 The ducks taking their last swim in the old pond. This was at most in the deepest area around 15 inches deep.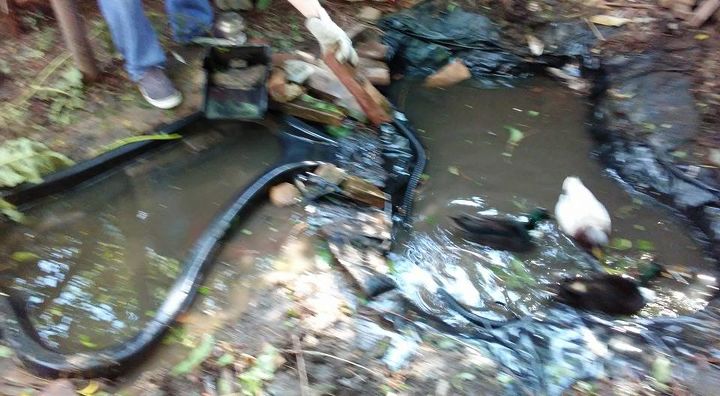 Click 'Next Page (>)' to keep reading and don't forget to SHARE with your Facebook friends