Hello everyone!
When we built our home I was on our back porch staining the wood ceiling planks and clumsy me spilled a new can of wood stain on our BRAND new concrete!!! 🤦🏻‍♀️
So 3 years later I am finally fixing my mess up. We have tried using all sorts of concrete cleaning products, but have had no luck!
Inside of our home we did acid stained concrete downstairs, so we decided to do the same process on the porch. I honestly wasn't sure how this would turn out on aged concrete, but I love it 😻!
It may seem a little overwhelming since there are several steps to this process, but it's actually very easy!
You can click here to see a short video of each step!
WARNING⚠️ Acid staining process will vary depending on your concrete finish, age of the concrete, and build up! If you are planning on staining your concrete using this tutorial, I would recommend testing the stain on a small hidden area first. You will also get different variations depending on the brand of stain you use. I have used different stains and have found that majority of them have the same results. Please take the time to research acid stain and watch other tutorials prior to performing.⚠️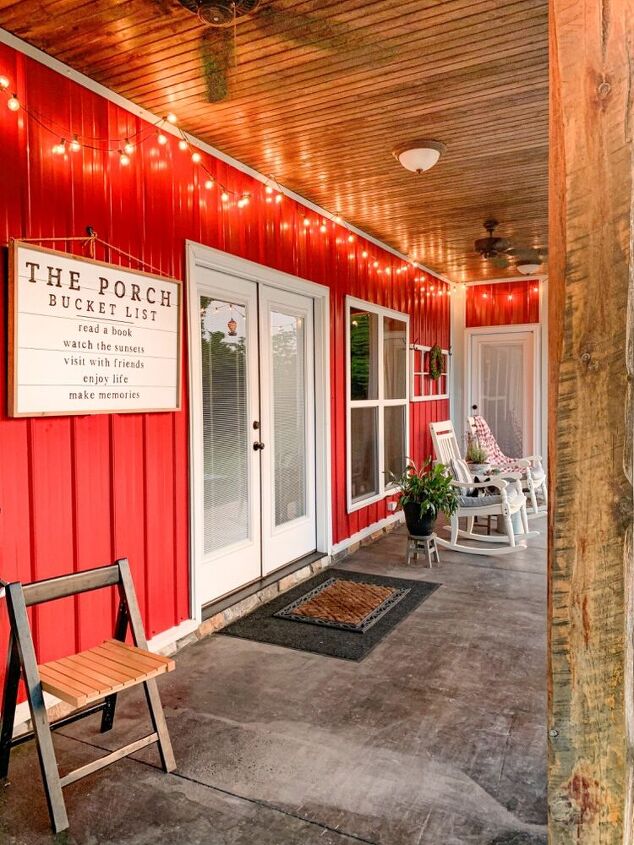 WANT TO SAVE THIS IDEA FOR LATER? PIN NOW AND READ LATER!!! Click on the pinterest logo on the photo