The standard pantries in the house we bought last year were almost unusable. Long deep shelves and only 3-4 of them in a large closet sized area. Thank heavens they had doors. I designed the shelves, my husband cut them out of MDF boards, I painted them with several coats of paint, and he installed them with L shaped aluminum brace. The brace allowed use of the shelf all the way to the back of the space. I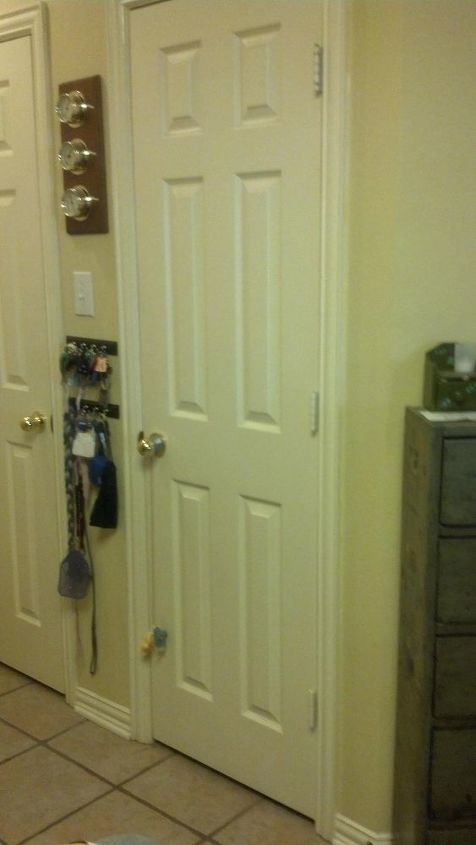 At least it looked nice and neat with the door closed!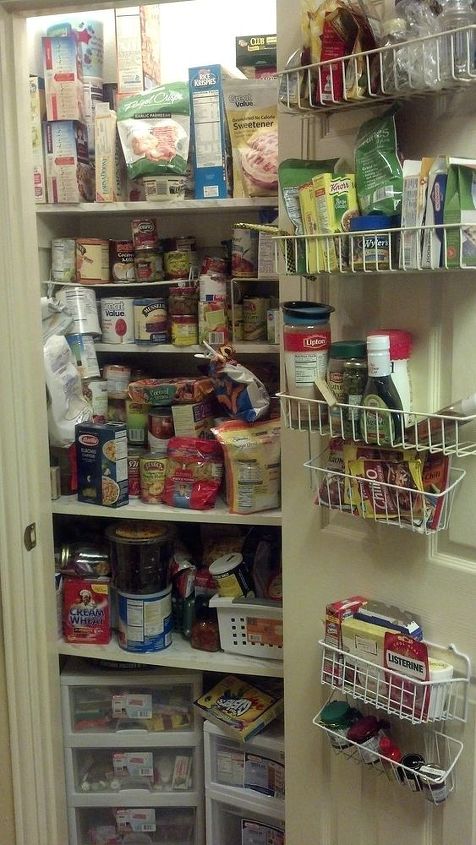 Such a disaster… we couldn't find anything in the jumbled mess, and heaven forbid it was at the back!
Click 'Next Page (>)' to keep reading and don't forget to SHARE with your Facebook friends