I inherited my Great Great Grandmother Henry's dining room table from the 1940's.
My Momma got it when she was 40, my brother got when he was 30 and I got it when I turned 30 after my brother "changed his style".
I couldn't have been happier! I got the whole set! Buffet, China Cabinet and the Table and Chairs!
Unfortunately, Great Great Grandmother's Table had served 100's of Great Great Gatherings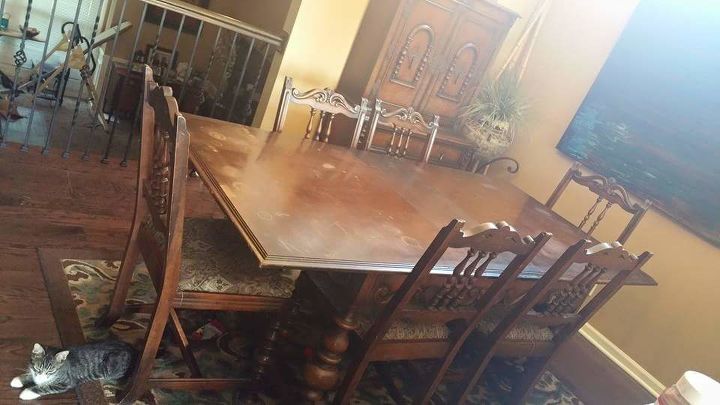 Five years of her sitting in our living room, I finally drummed up the guts to give her a facelift.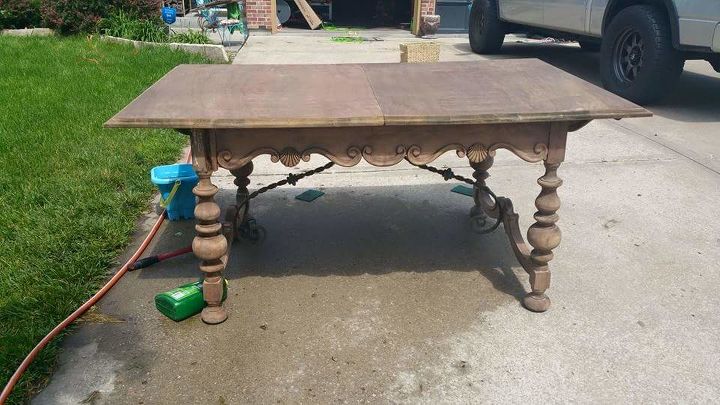 I gave her the simplest and gentlest stripping I could using my trusty ol Dishwashing Detergent Technique. This got every pinch of old sealer off of her and gave me a bare wood slate to play with.
(You can see my post "Safe Alternative to Chemical Strippers" right here in Hometalk by clicking on my other posts.)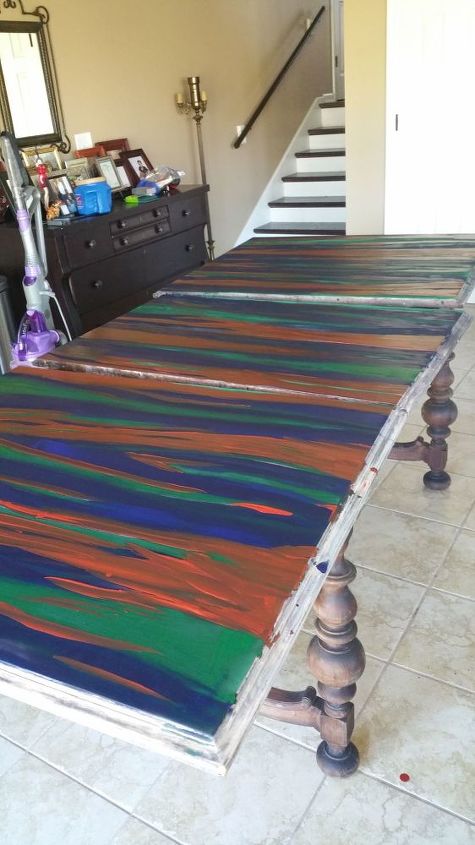 Click 'Next Page (>)' to keep reading and don't forget to SHARE with your Facebook friends