Have some plain white sheets lying around? Check out these incredible ways to put them to good use!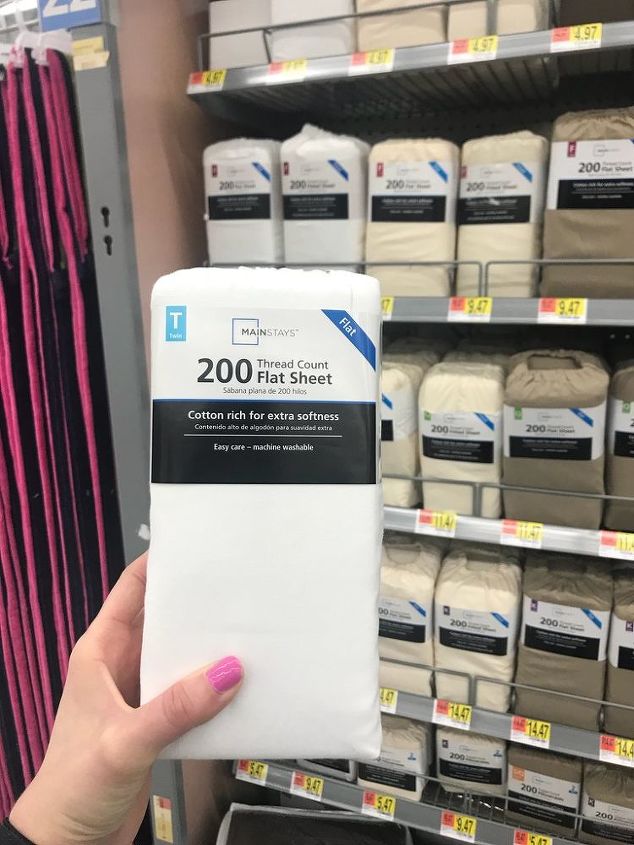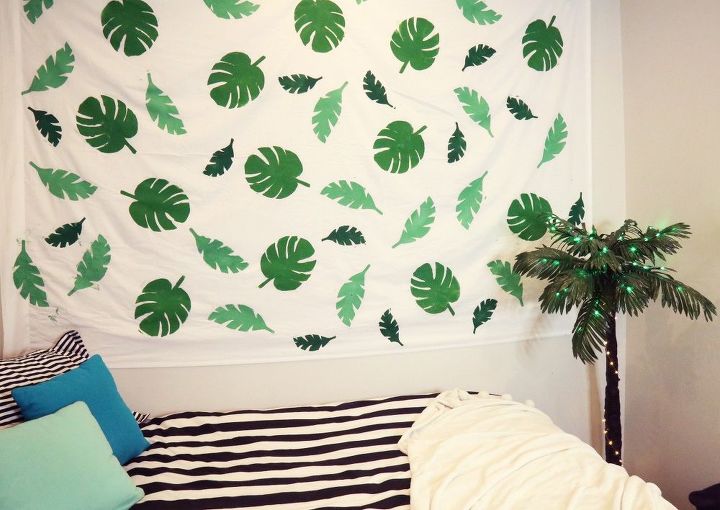 PALM LEAF TAPESTRY
First, print out some outlines of whatever shape you want. You can get these images off of google or a coloring book. I chose to use palm leaves, but you could use any outline you want! Flowers, shapes, etc.
After you have your outline, use painter's tape to tape it onto a pice of card stock. I chose card stock because it's super easy to cut thorough, but this stencil will only be for one project use. If you want a lasting stencil I would suggest card board, plastic, or another firm surface. Cut out the shape with a craft knife & you've made your stencil!
Next, lay the sheet out on the floor. Be sure to put newspaper or cardboard underneath so the paint doesn't seep through. I also taped the edges of my sheet down so the stencils would be easier to control!
After that you can add tape to each side of your stencil & begin adding paint! I used acrylic craft paint because I was just using this for wall art, but you can also use fabric paint as well.
After you've finished applying all of your shapes to the fabric, let it dry & hang up your tapestry! I hung mine with push pins.
I love how this super fun tapestry brightens up my walls! This would also be a great photo backdrop for a summer party!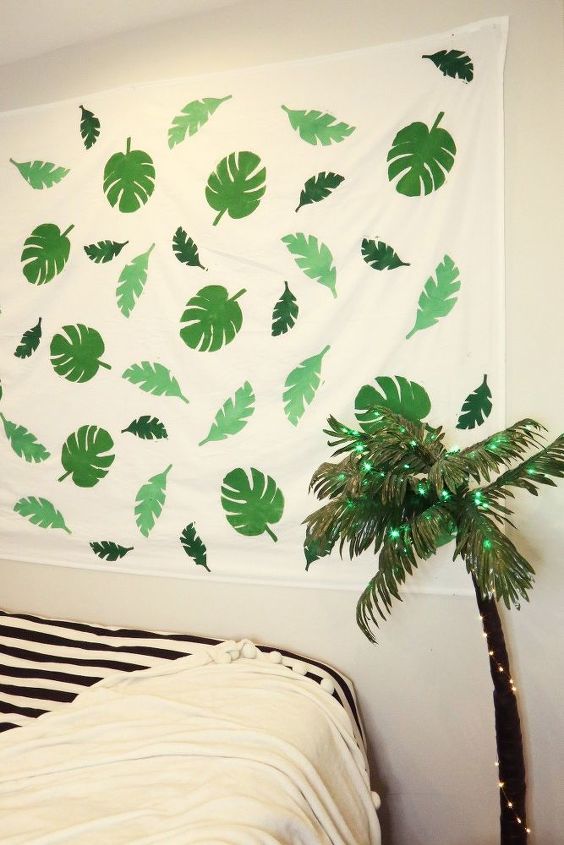 Click 'Next Page (>)' to keep reading and don't forget to SHARE with your Facebook friends