Hello I am brand new here on Hometalk and thrilled that you have stopped by. I am an artist, crafter and designer and over on my blog I share all about our life on Sweet Valley Acres.
I have had this mirror for many years waiting for a special project and and finally it came to me! A breathtaking winter scene!!! Our new home needed a slender but tall piece of artwork and this mirror would make the perfect base. I envisioned a glittery winter scene and the end product did not disappoint. It was so easy! No lie, I am going to show you how to paint a pretty scene and I think anyone could do it. So let's get started.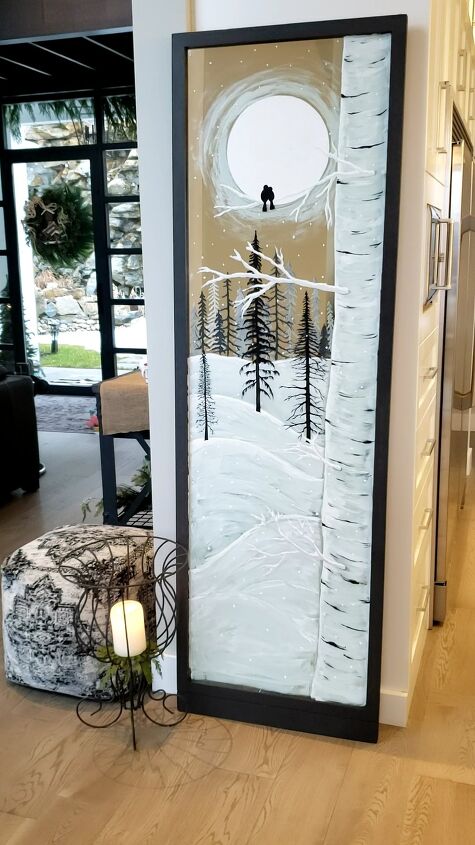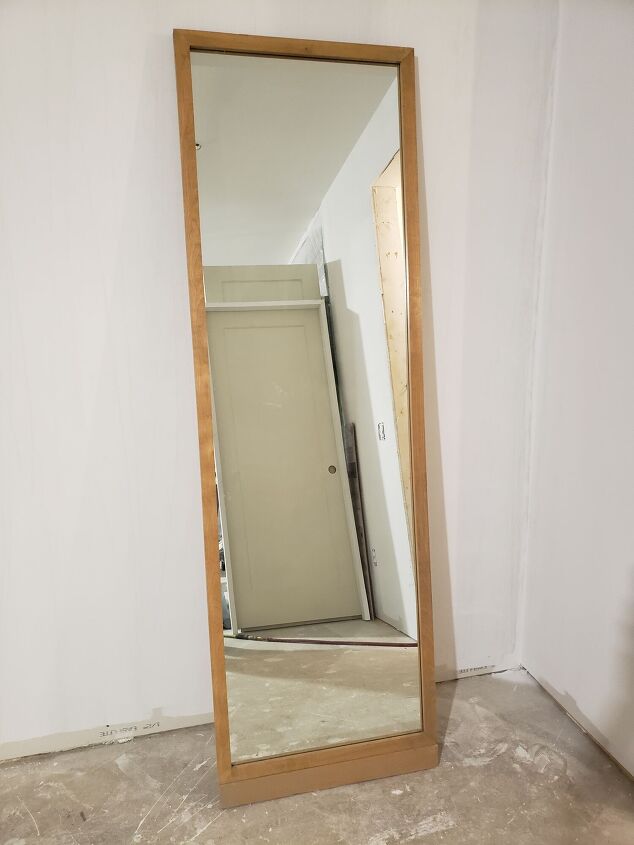 1. Prepare the mirror
Give the wooden frame a good sanding if there is any clear coat on it so that the paint will adhere. Wipe off the dust from the frame and then use a good glass cleaner to prep the glass for painting.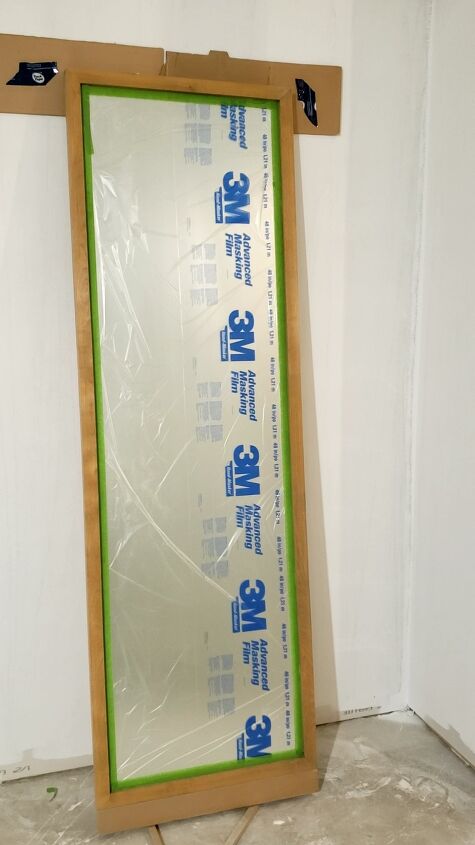 Next, we will paint the frame. Mask off the mirror with tape and plastic so that no overspray gets on it.
Please Head On Over To Next Page Or Open button and don't forget to SHARE with your Facebook friends