For canvas shoes, put a little toothpaste on a cloth to polish away any marks. Just make sure to wipe off any residue with a clean, damp cloth afterward.
2. Nail Polish Remover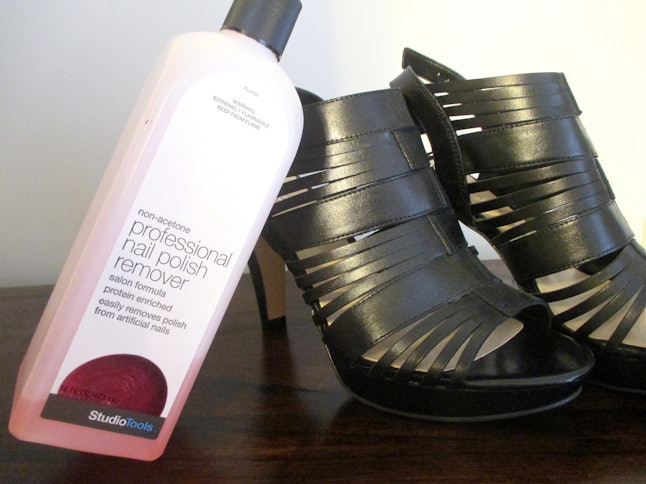 Cutex Quick & Gentle Polish Remove r, $5, Amazon
Scuffs on patent leather or tennis shoes are no match for nail polish remover. Add a little to a cotton ball to wipe away marks. Since this method can be a little harsh, make sure to apply baby powder or petroleum jelly to the newly clean areas to protect the shoe's material.
3. Petroleum Jelly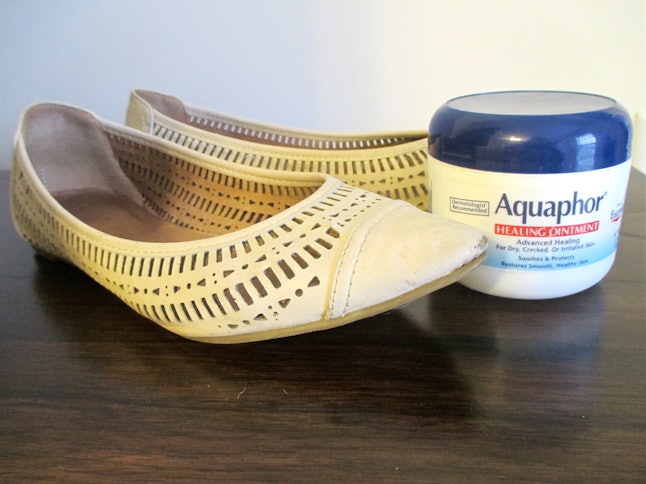 Aquaphor Healing Ointment, $6, Amazon
Add a little Vaseline to a cloth to easily rub away scuffs from patent leather shoes. Then just use a damp cloth to wipe any leftover goo off after.
4. Windex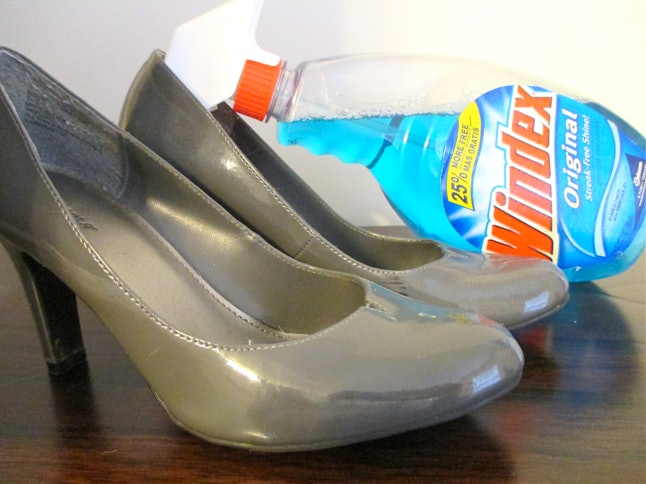 Windex, $8, Amazon
Windex is not just for windows: This household staple also works wonders on patent leather shoes. Just spray onto a cloth and wipe down shoes; it easily erases scuffs and makes shoes shine.
5. Rubber Erasers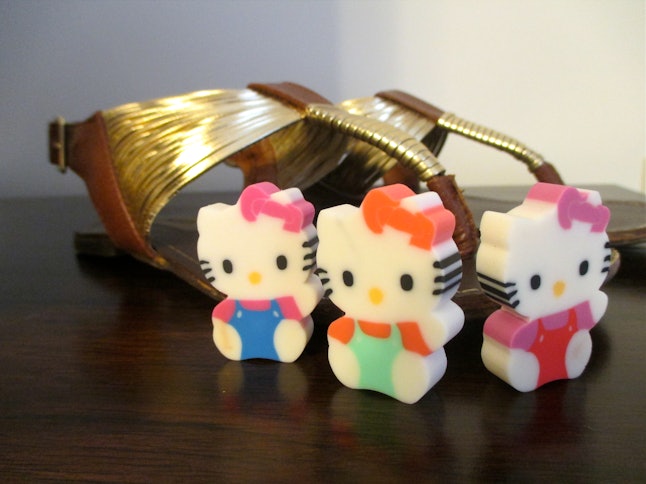 Hello Kitty Pencil Top Erasers, $5, Amazon
Have scuff marks on vinyl shoes? Just erase them with a standard rubber eraser like the ones on the end of pencils (or, you know, Hello Kitty ones). Easy.
6. Baby Shampoo
Aveeno Baby Shampoo, $5, Amazon
If your shoes are OK getting wet (this isn't for real leather loafers), put a little baby shampoo on it and scrub with a cloth until it is clean. Then just rinse with water and let your shoes air dry.