I've decided to make some updates to our main floor. The two things I hated the most were the pink kitchen cabinets and the dusty space at the top, so I decided these were the two things I would tackle first.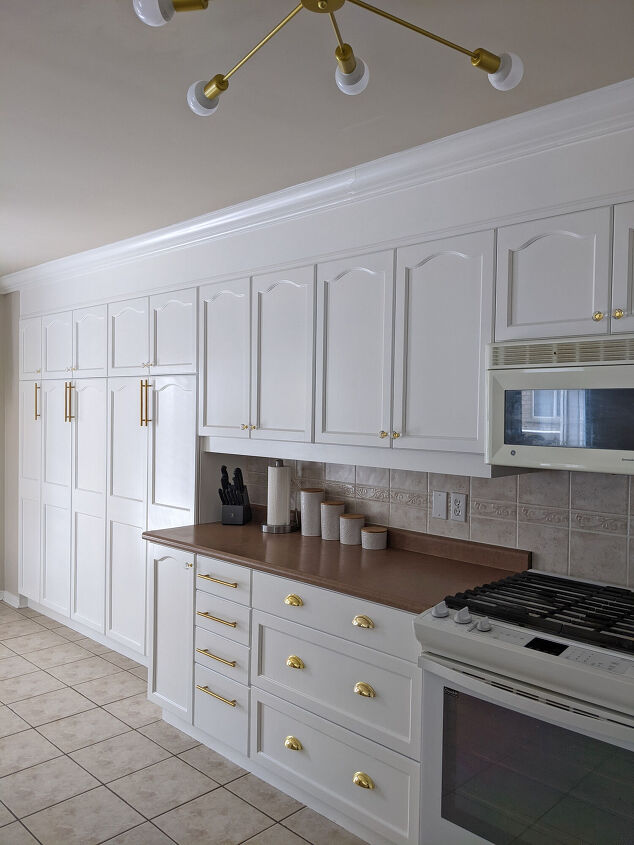 The corner had a weird little bulkhead, which was directly above a slanted corner cabinet, so all the angles looked awful!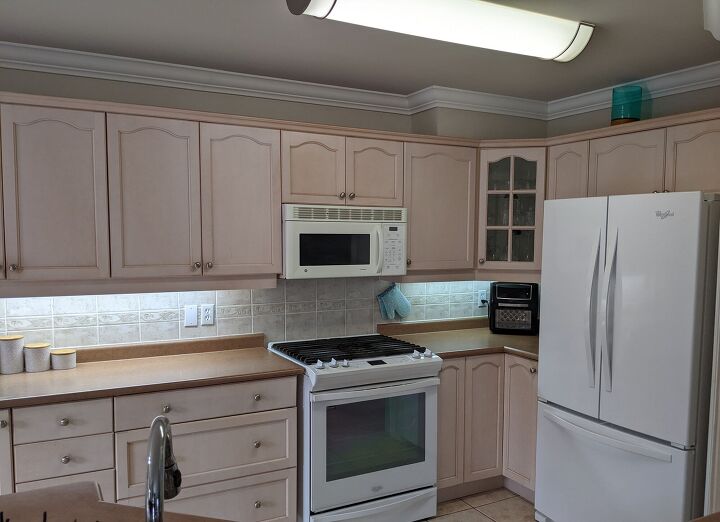 REMOVE THE MOLDINGS
I started by removing the molding strips at the top of the cabinets, by removing the screws. Very easy.
I then removed the crown molding on the ceiling. I used a utility knife to cut the caulking and then a putty knife and little pry bar and hammer to remove them. I tried not to damage them as I would need to re-use them later.
Please Head On Over To Next Page Or Open button and don't forget to SHARE with your Facebook friends