Today we are sharing with you are wonderful two ingredient grout stain remover! Perfect for basic grout cleaning, but also stains, mold or mildew.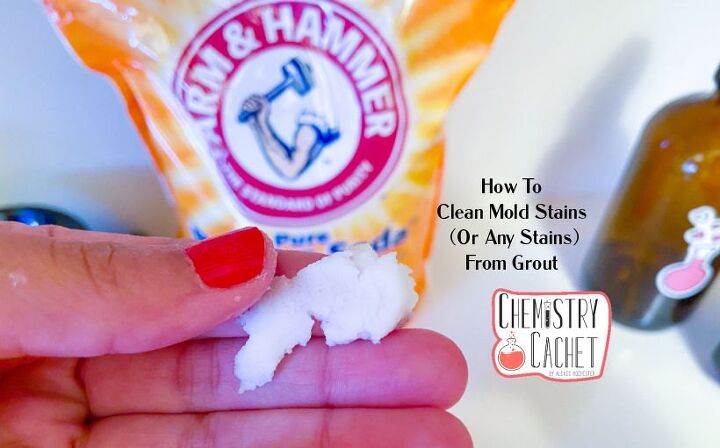 You can follow our instagram account for great tips and videos like this, including a little video of this solution.
 We also share a little video about consistency which is saved on our highlights tab on Instagram (IG handle is alexis.roch) for your convenience. It is important to watch this information if you can because this is really just a simple, natural cleaner. It works great, and there shouldn't be any issue with it. I have used it for many years in the shower.
Homemade Grout Mold Stain Remover:
Hydrogen Peroxide (Regular 3%)
Baking Soda