My basic bathroom lacked personality, color, style and decor. In other words? It was just boring. So here I am going to show you step by step how I transformed the water closet.
Also, I will show you the before and after of the entire bathroom makeover.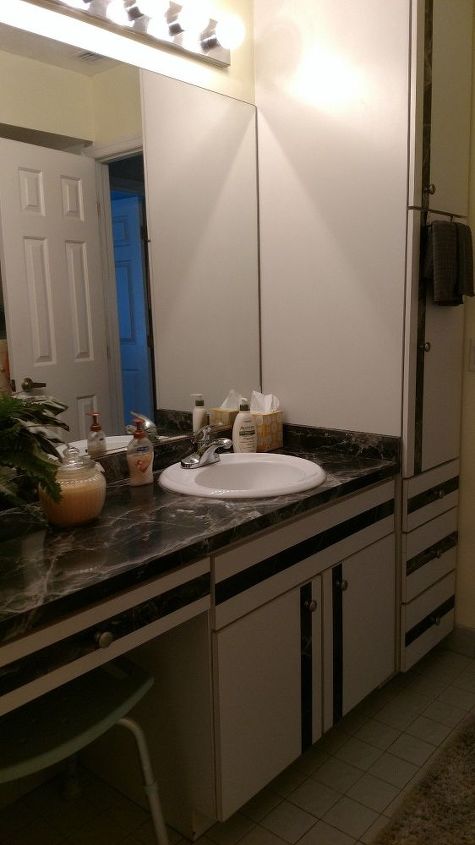 My favorite part!! DEMO TIME! DEMO TIME!! I took out the sink, the faucet, the cabinets, the mirror, the shower doors, the shower tile and the toilet.
Did I mention my favorite part? DEMO TIME!!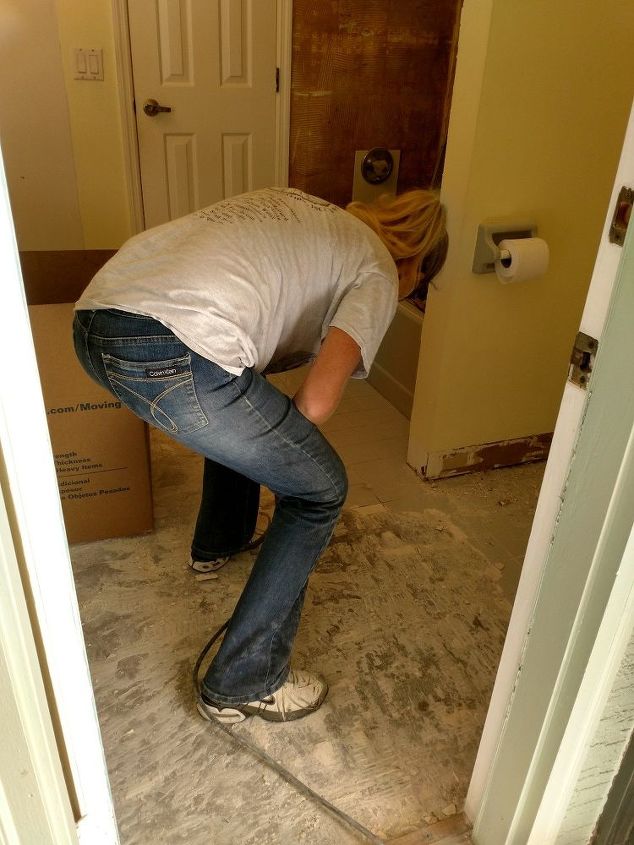 Here you see me removing the tile from off the floor with a tile scrapper. This was the hardest part of the entire project. Please wear eye and ear protection. This tile scrapper does get loud and small pieces of tile do fly around. I am going to be honest with you all…this is messy. No matter how much you try to stop the dust from going all over the house, it just doesn't work. I turned off my air conditioning so that the dust would not go into the a/c ducts and get dispersed throughout my home. I taped plastic up around my doors ways. It still went all over, but I guess it could have been far worse.
Click 'Next Page (>)' to keep reading and don't forget to SHARE with your Facebook friends