When we moved into our new house, I had a coffee table that didn't work in the living room in which I put all the furniture that matched it. I didn't really know what to do with it, so I put it in storage hoping I could eventually find it a home in another part of the house.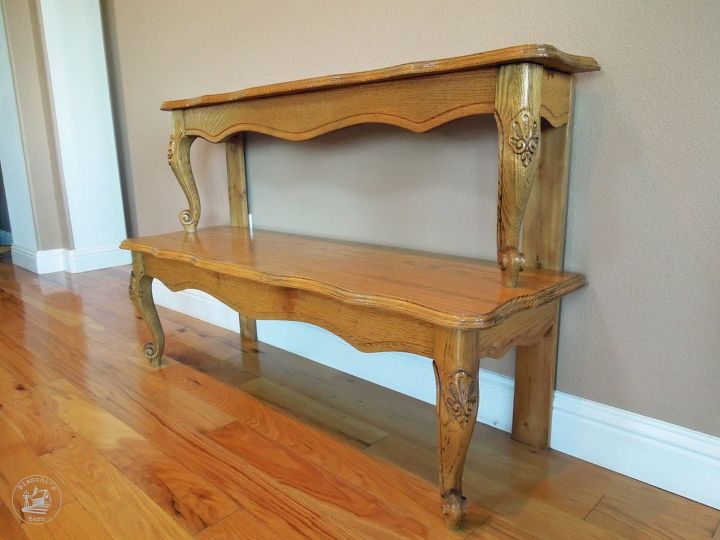 Meanwhile, I needed an entryway table, but I couldn't find anything that was big enough for the space and worked well with the furniture in the living room adjacent to it. I kept wishing I could find an entryway table that looked that my coffee table.
I wish I could tell you at this point I dreamed up the idea of a repurposed coffee table by cutting it into two pieces and repurposing it into the entryway table you see here. The truth is, the coffee table started to split while in storage, and in my desperation of not wanting to get rid of it, I got the idea to try this!
Also, I wish I could take credit for actually putting it all together, but that credit goes to my handyman husband!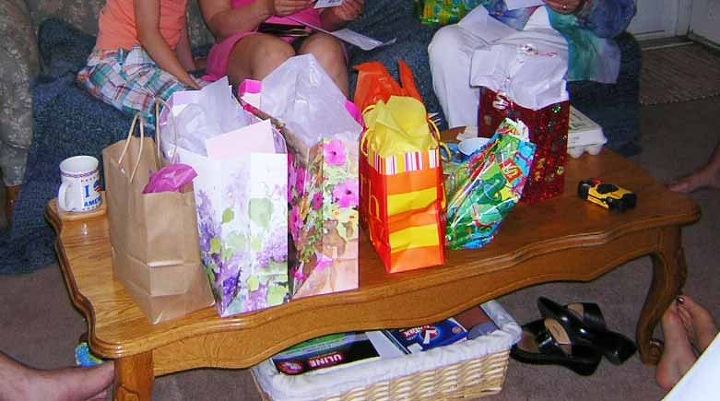 Before!
Click 'Next Page (>)' to keep reading and don't forget to SHARE with your Facebook friends