I'm excited to share a project with you today that has been two years in the making… but only took about ½ an hour to complete, LOL!! Has that ever happened to you?
A few years ago, I started thinking about how we could creatively add some decorative lighting to our covered porch, without (1) paying for an electrician to come in and do some wiring and (2) running I unsightly extension cords. I love unusual lighting that is made with vintage pieces, so I got the idea to use the tops of vintage chicken waterers, and add remote-control puck lights to them.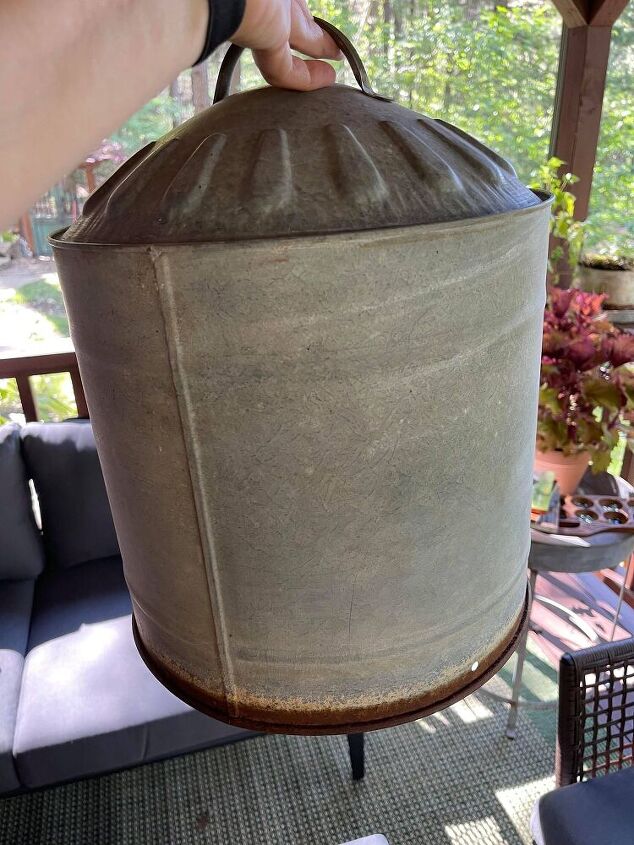 I ordered these lights off Amazon. I love them because they come with a remote control and offer various lighting options, including a timer setting.