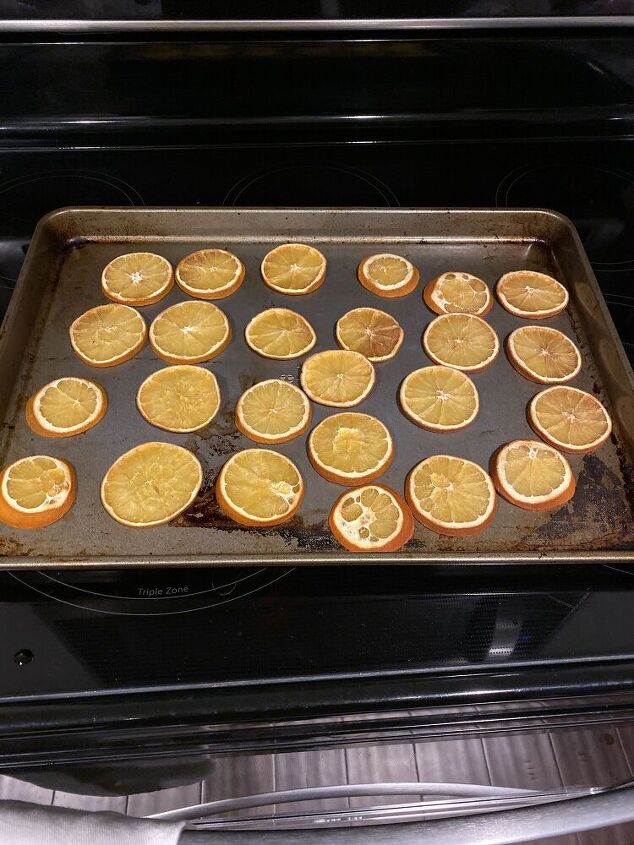 Get Ready to Make The GarlandOnce your slices are completely dry, it's time to start stringing them on the garland! I used fishing wire for this because I didn't want the string to be very noticeable. But you could also use some twine or something like that if you want. I think twine would look great with these orange slices as well! To string them, I poked a hole with an extended paperclip on each side of the orange slice and then just strung the fishing wire through each hole.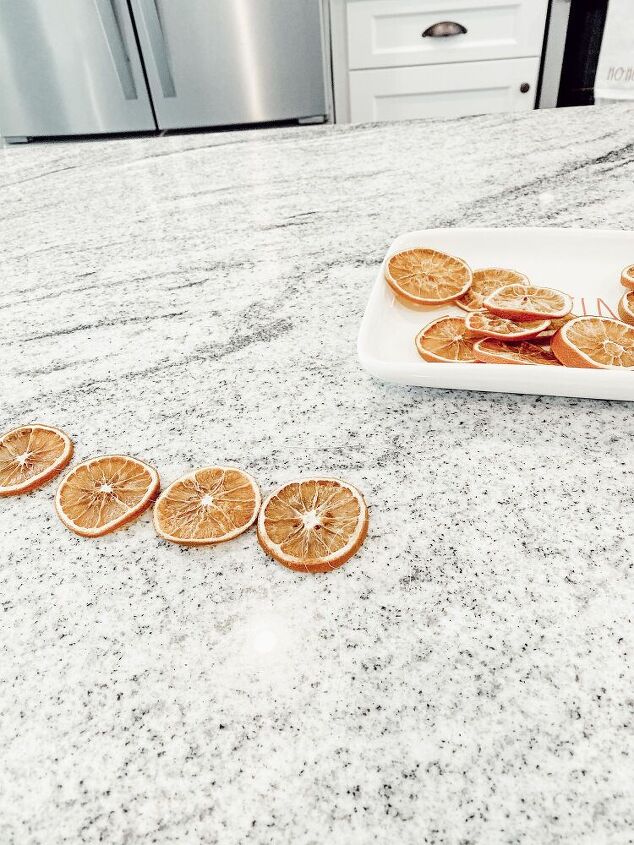 String The Orange Slices TogetherThis was kind of a tedious process because I kept losing sight of the tiny hole and the fishing wire was hard to see as well! That's why I think twine would work just fine for this project too. And it would probably make it even easier since you can see it better! Also, you don't have to string just orange slices on it. You can get creative and add any other items you want! I've seen some beautiful orange garlands with cinnamon sticks attached to it or even some bay leaves as well. Just do a search on Pinterest for them and you will easily be inspired! I wanted to keep it simple and just do orange slices but if you are feeling more adventurous, go for it!
Finishing The Garland
I knew I wanted to do an orange slice garland on my hutch because it has that copper/rose gold tone to it and I didn't think a traditional Christmas garland with red would look that great with it. I have a few touches of red from my Rae Dunn Canisters, but that's it. I wanted a more neutral and natural Christmas vibe on my hutch and I think this orange slice garland was definitely the way to go to achieve that!