Wreaths are such a perfect way to get into the spirit of the season. They're beautiful and can add such a nice touch to any home. You'd be surprised, though, by how easily you can make one with materials you might already have lying around. In this tutorial, I'll show how I turned an ordinary pool noodle into a lovely fall wreath.
Tools and materials:
Pool noodle
Cable knit sweater
Duct tape
Hot glue gun
Greening pins
Fake pumpkins
Cotton stems
Dried grass
Wooden skewers
Dried oak leaves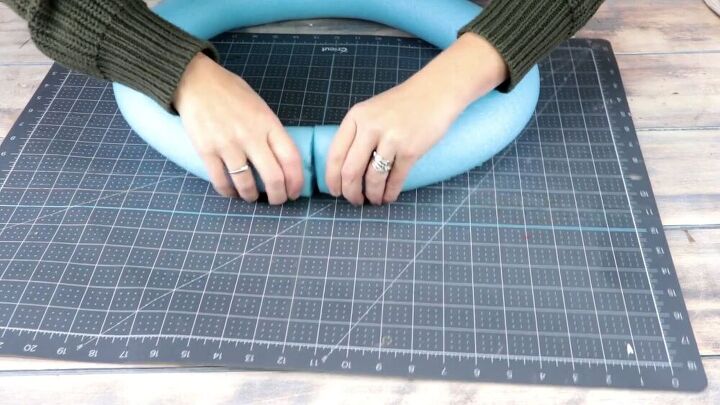 Put the noodle together
The pool noodle I was using for this project came with a shark head. So the first thing I did was remove the shark head, then used the black piece that the shark head sat on to connect both sides of the noodle.
Please Head On Over To Next Page Or Open button and don't forget to SHARE with your Facebook friends