You may laugh, but I put these really sweet Christmas signs together using a plunger! Yep! I found these great signs and wanted to use them to make a tree, here's how I did it.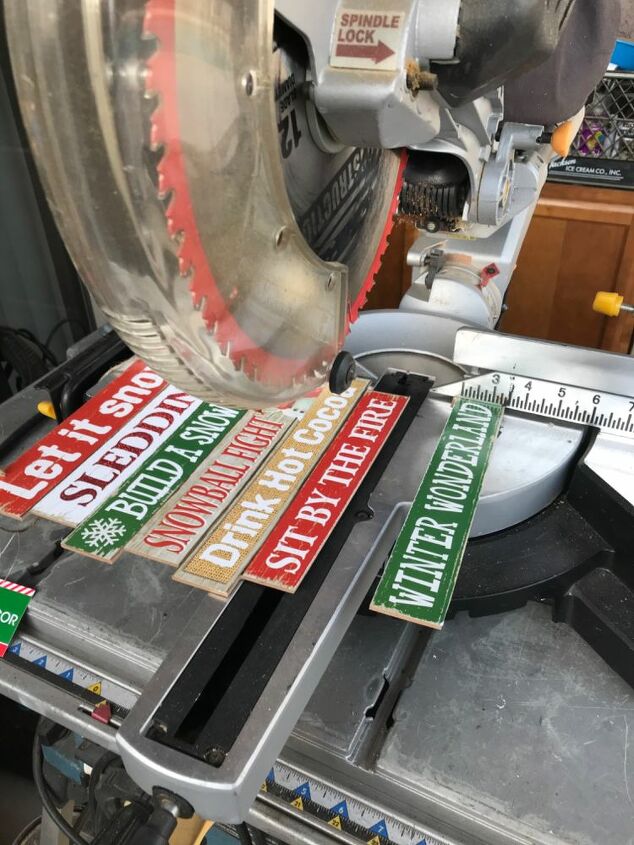 First thing I did was cut these signs up with my saw (you could also use a razor).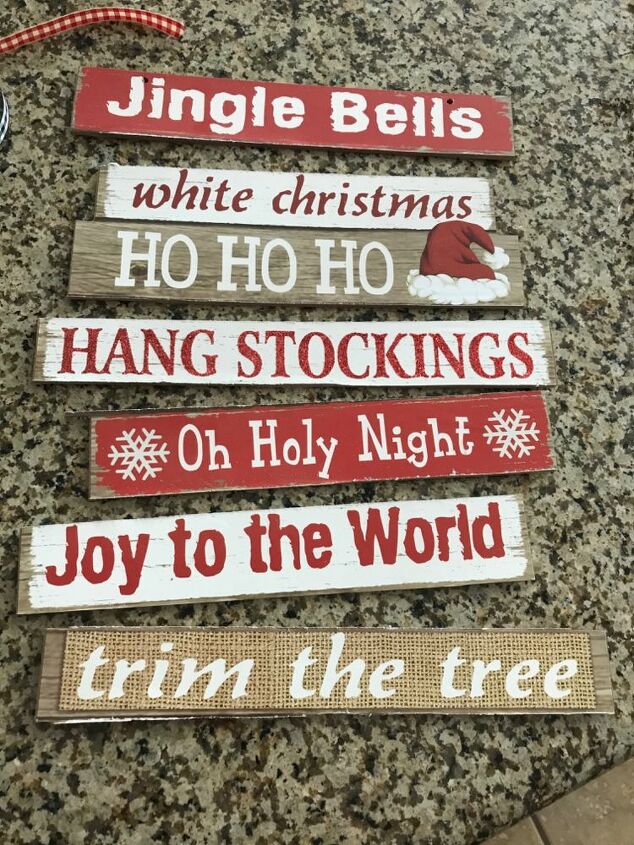 Here they are, all sliced up and ready to go.
Please Head On Over To Next Page Or Open button and don't forget to SHARE with your Facebook friends