I want to share with you how I made this DIY wooden lantern using no power tools whatsoever!
There is something beautiful about decorating with wooden candle lanterns.
They look good during the day and also at night once illuminated. Lanterns are also very versatile to use in decor. You can add almost anything to them, especially seasonal decor.
Recently I decided I wanted a tall rustic lantern that I could add a hurricane vase to. I wanted something simple to make that didn't require any fancy power tools. Instead, I used four canvases. Here are the step-by-step instructions on how to make a wooden lantern using canvases.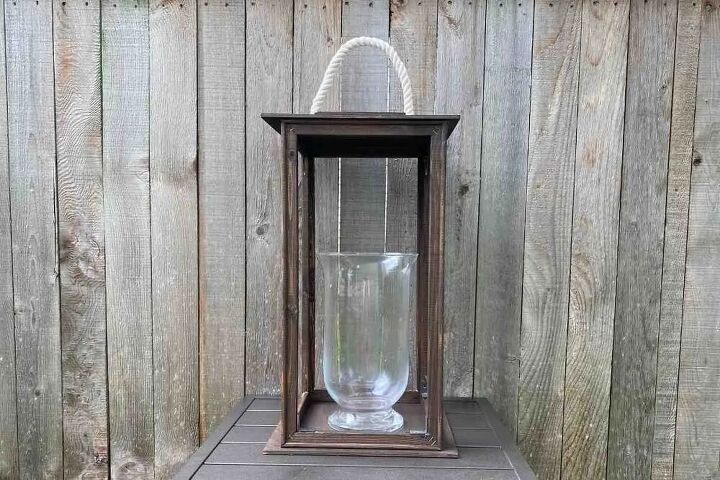 DIY Wooden Lantern Supplies
(4) – 10X20 Canvases
Gorilla Glue
(2) – 12×12 Craft Wood
(1) – 4×6 Craft Wood
Clamps
Kona Stain
Rope
Decorative Wire
Please Head On Over To Next Page Or Open button and don't forget to SHARE with your Facebook friends