DIY Rain Barrel On a Budget
I've wanted to build a rain barrel for a while, but the project had always seemed a bit intimidating. Anyone who has ever done a DIY project knows, the minute you think, "How hard can it be?" is the minute your project hits a snag. However, I can honestly say this DIY rain barrel project was incredibly easy! And, with some help from my husband, we finished it in a matter of just a few hours.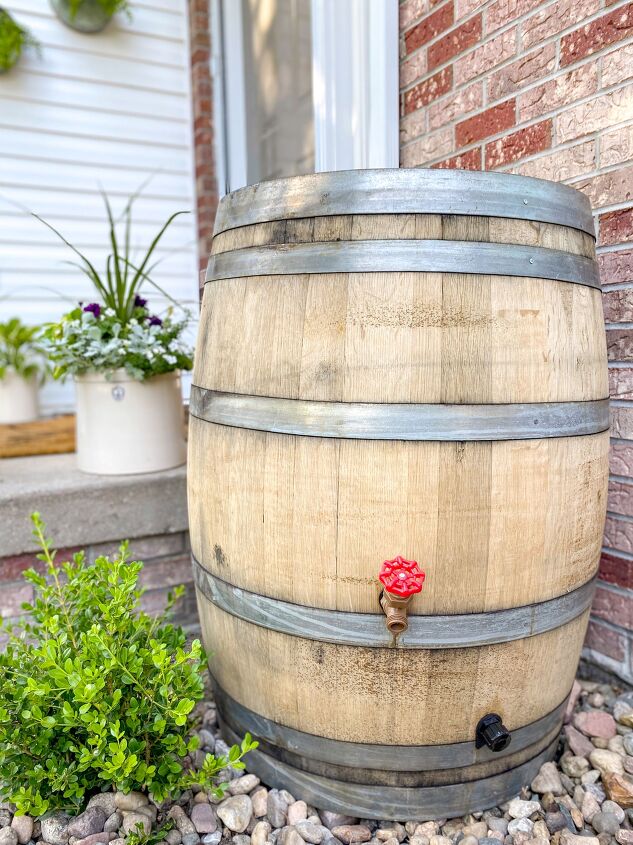 DIY Rain Barrel Supplies
With the exception of the wine barrel, DIY kit, and stone paver, we already had everything else on hand. Here are the tools and supplies you'll need to build your own DIY rain barrel.
Supplies For A DIY Rain Barrel On a Budget
Barrel
Earth Minded™ DIY Rain Barrel Kit
Safety Glasses
Safety Gloves
Drill
Pencil
Measuring Tape
Phillips Screwdriver
Level
Stone Paver
Pea Gravel or Soil
Back to Top