DIY Magical Hanging Flower Basket Awning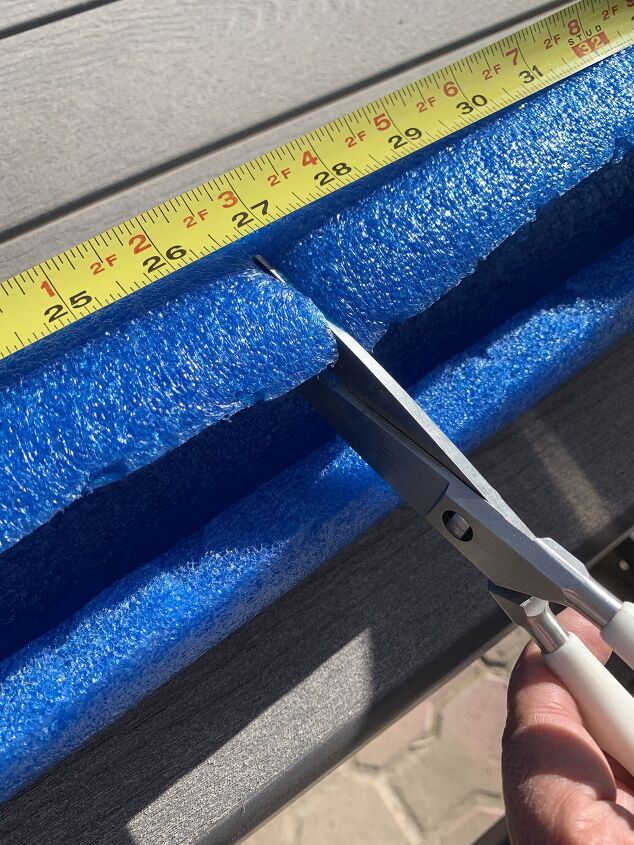 Pool Noodle is 54 inch long.
Pool Noodle…Amazon LINK.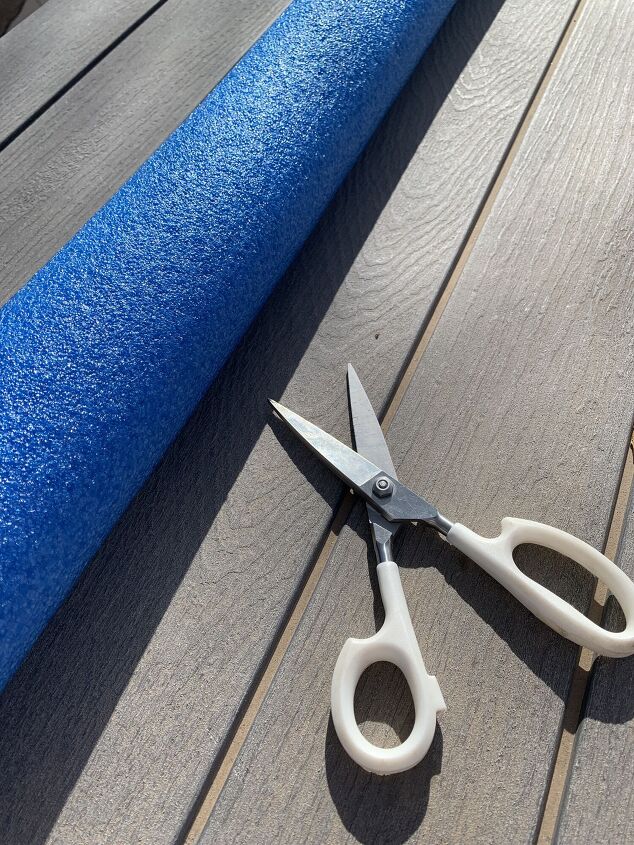 Step 1: Cut the Noodle down the center so that it fits snuggly over the Top Glider bar.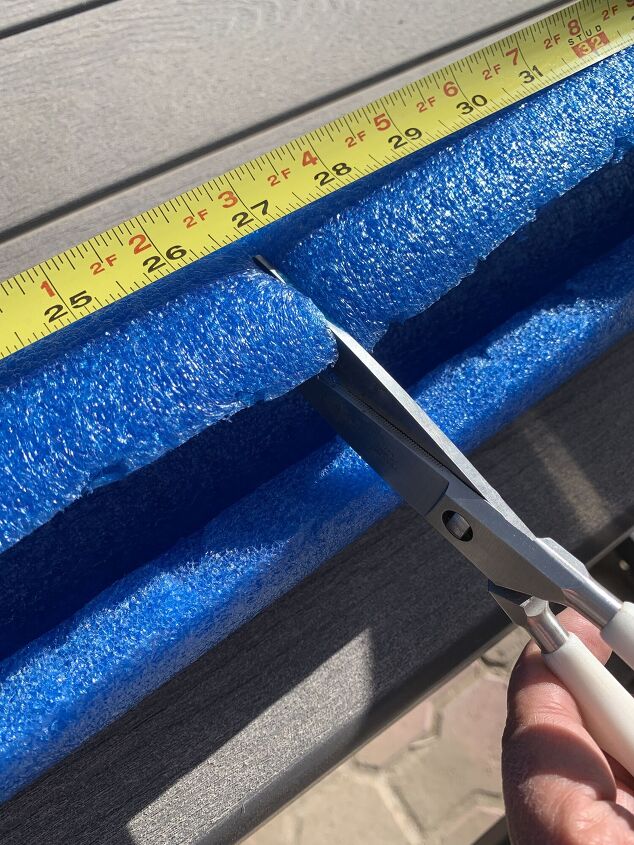 Step 2: Then cut the Noodle into 4 pieces…at the mid-point of the Noodle (27 inches)…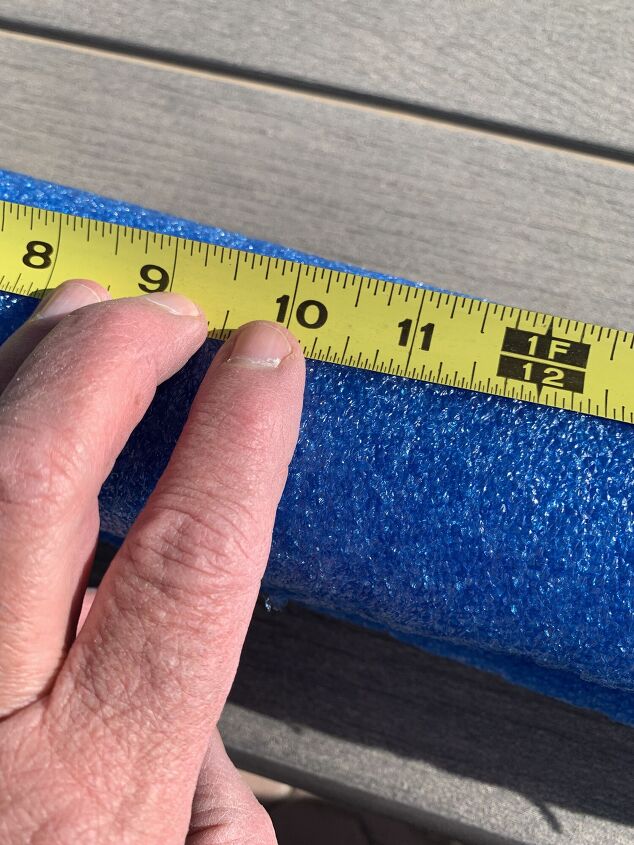 …and at each end (10 inches long).
After cutting, you will have 4 Noodle pieces.
This will create space for 3 hanging flower baskets.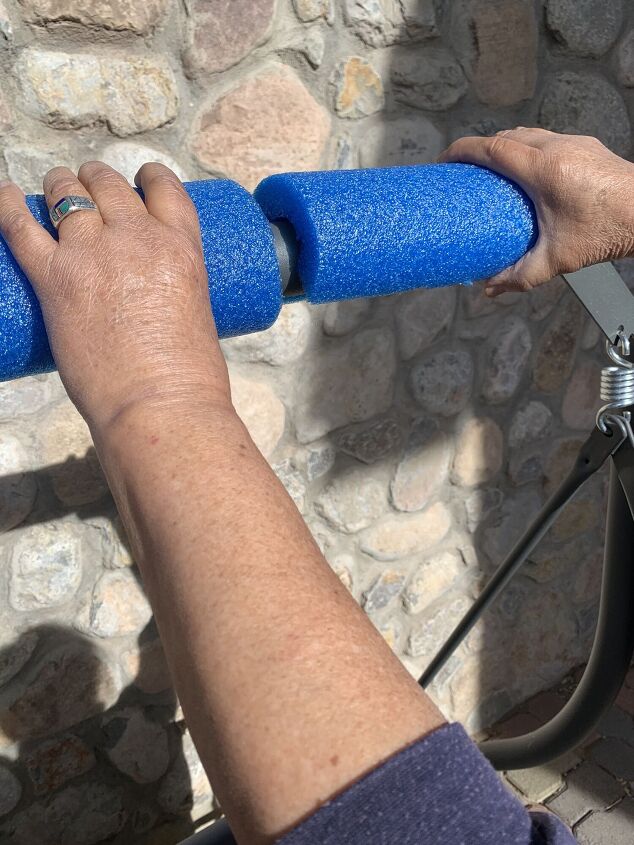 Step 3: Place the 4 Noodle pieces on the Glider top rod.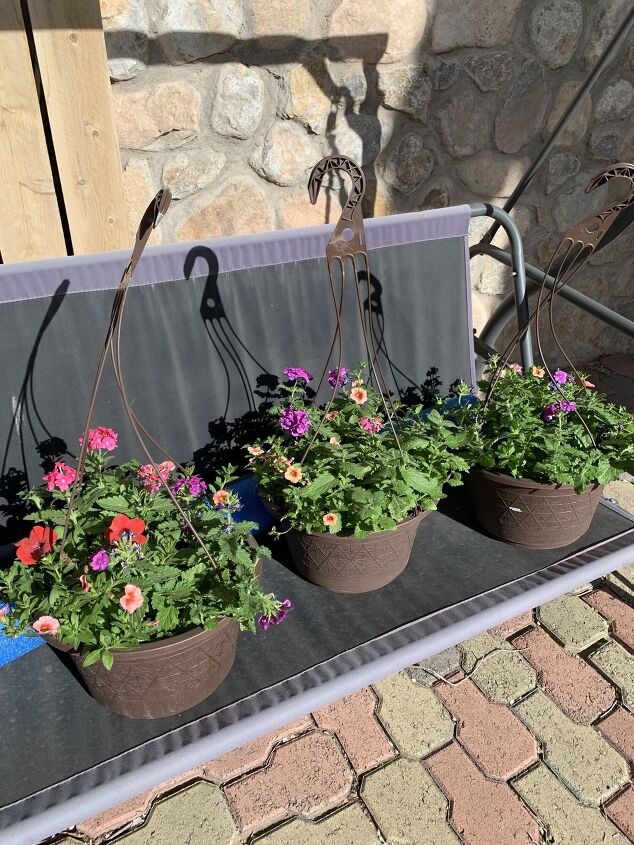 Step 4: You're ready to place the flower baskets…my favorite part!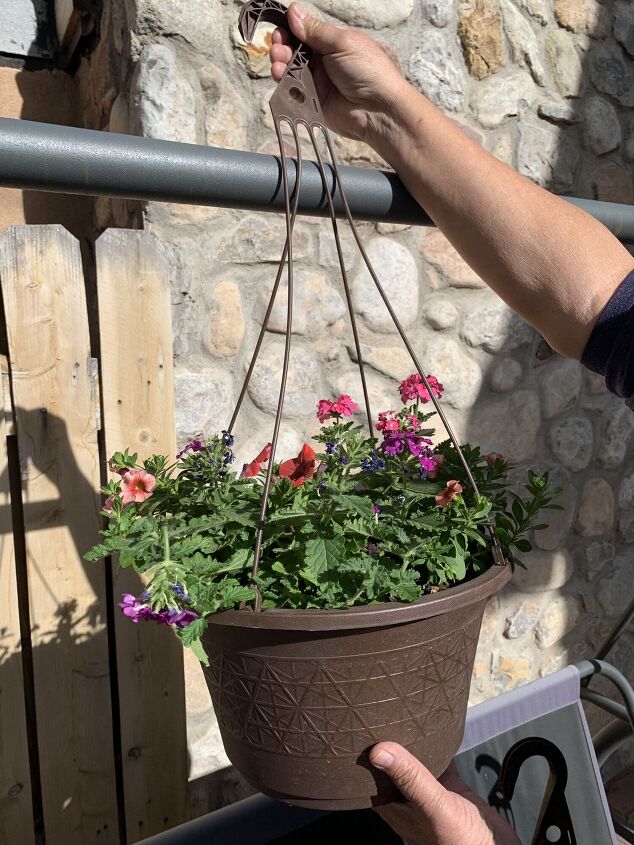 In between the Noodle sections, WRAP the Hanging Strands (1 time) carefully Over the Top Bar…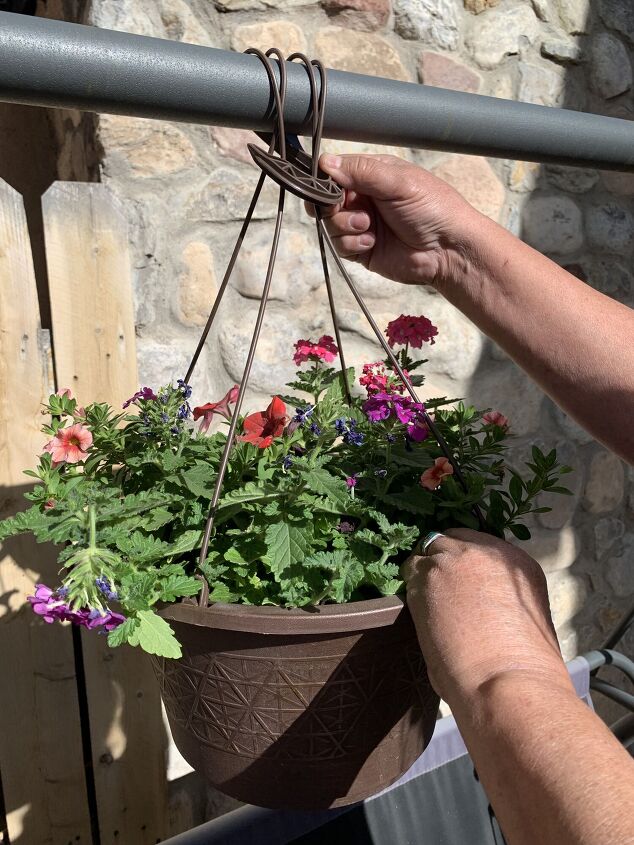 Secure the Strands in place with the Hanging Hook of the basket.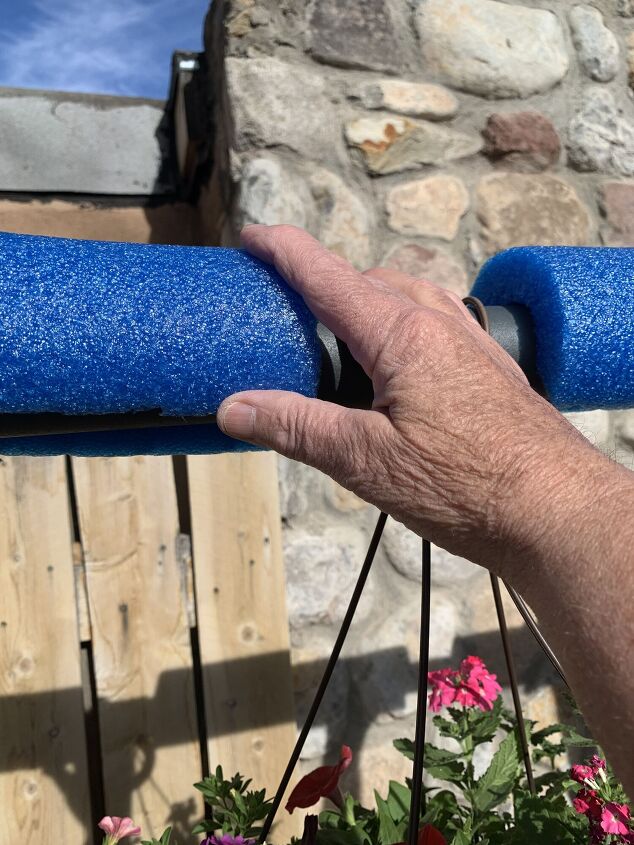 The Noodles will help to keep the flower basket in place.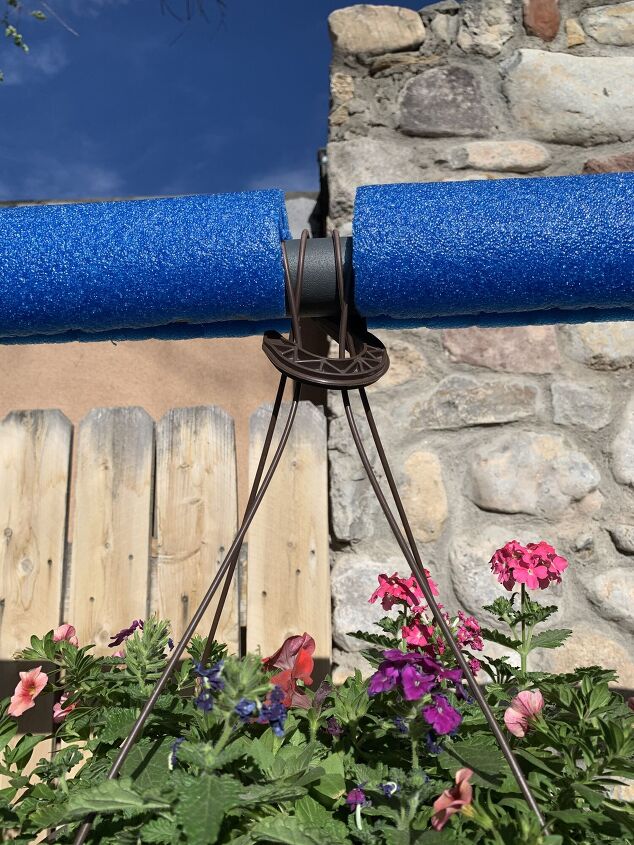 Wrapping the plastic strands around the Top Glider bar shortens the hanging basket for more headroom on the glider.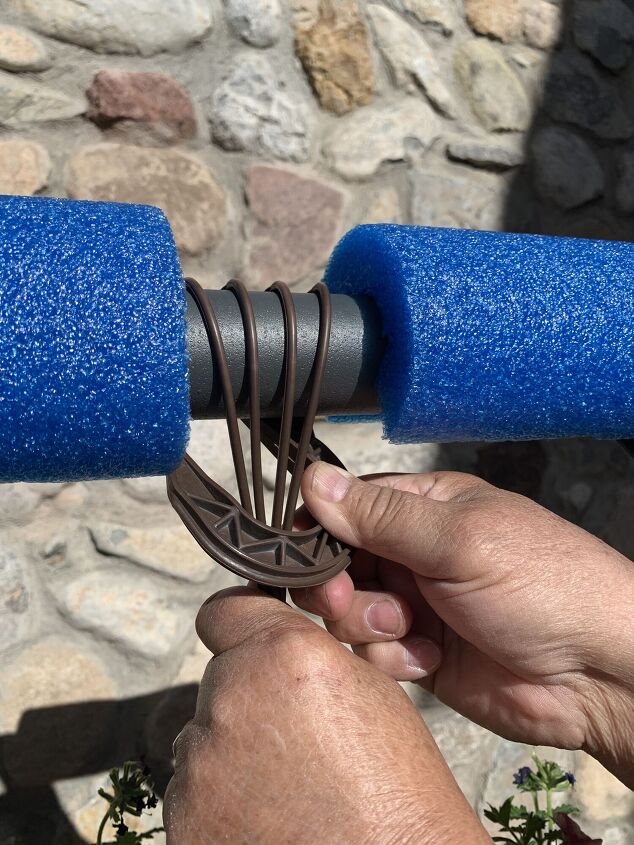 Hooking the strands with the basket hook prevents the basket from moving along the Glider bar.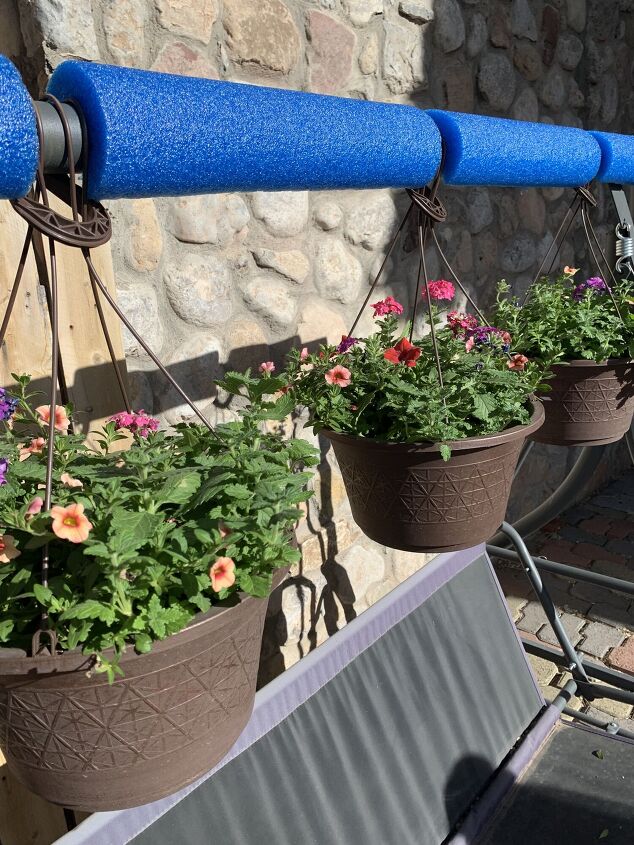 So pretty and with a bit of time, the flowers will fill out the basket and provide shade.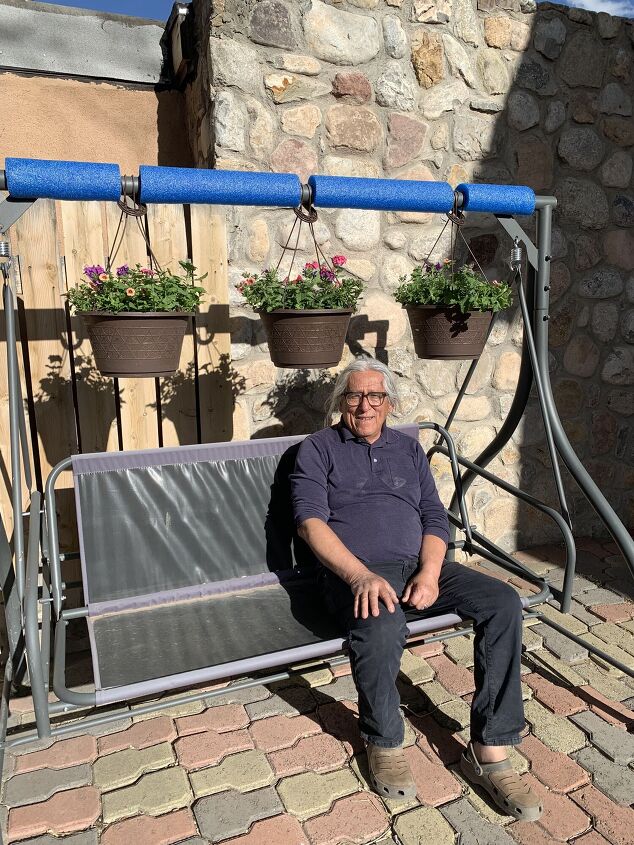 The Top Bar is positioned over the center of the glider seat (and directly over your lap)…therefore, there is sufficient clearance to sit comfortably without hitting your head on the bottom of the basket. The baskets hang high enough and do not obstruct your view.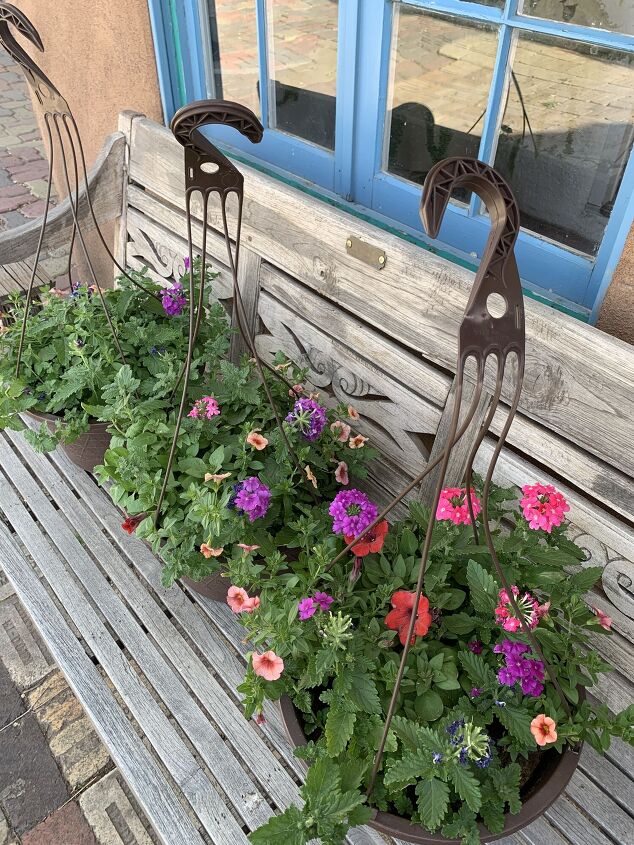 Pretty Summer Flowering Hanging Baskets…
3 Hanging Chain Baskets…perfect to plant your favorite flowers…Amazon LINK.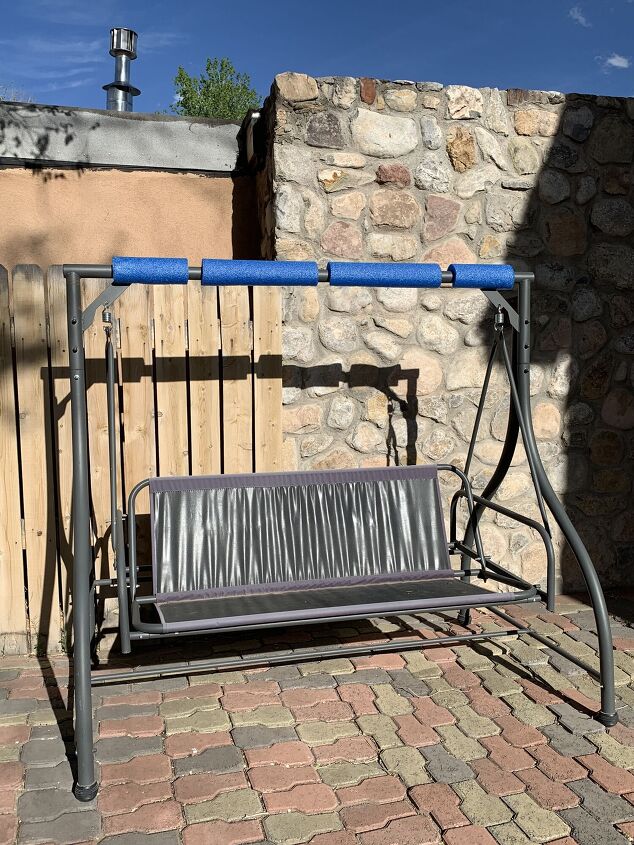 Before: A No-Awning Glider with Pool Noodles ready for a Magical Transformation…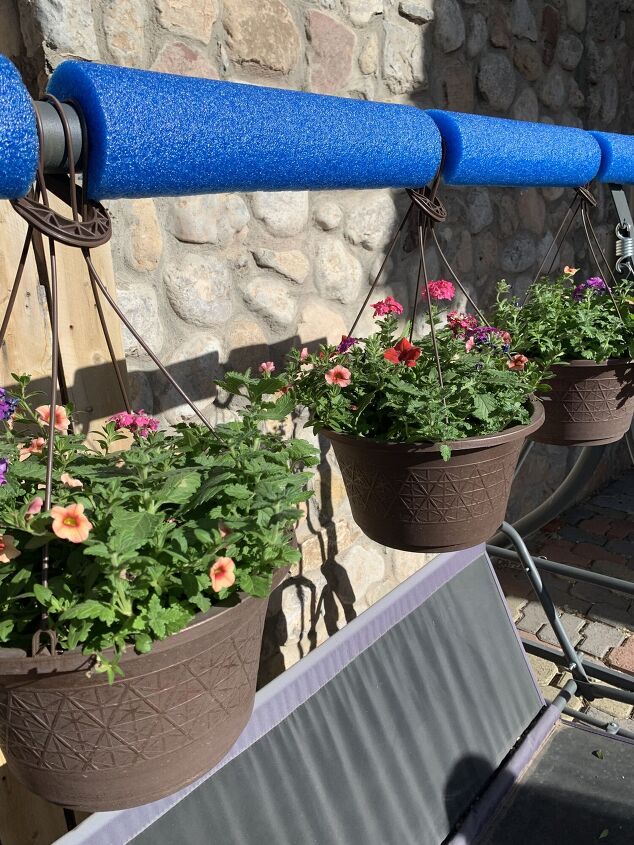 After: A Special Spot for Summer Relaxing…The Hanging Flower Basket Glider Awning…So Fun!
For all the Magic – Jeanne of Doodle T and Me!