DIY Febreze With No Fabric Softener. Our home has been one that consumes bottles and bottles of Febreze Fabric Enhancer, ha ha! Febreze seems to be one of those items even when using a coupon it is still outrageously expensive. I seen some tips online on how to use Fabric Softener to create DIY Febreze at home. After reading the comments and seeing a trend, I decide to not use the Fabric softener route as it seems to leave a residue behind.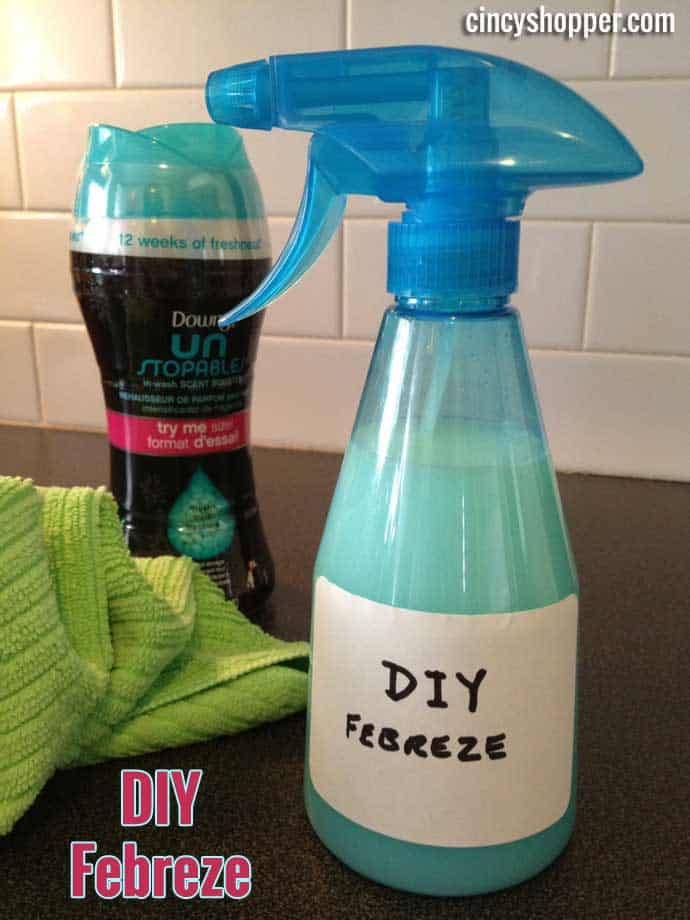 A few weeks back, I received in a trial of the Febreze Unstopables Fresh Scent. The thought immediately popped into mind at giving these a try in making some Homemade Febreze.
I had some who had been sick recently and was going to need to purchase more Febreze as they had my carpets smelling quite stinky ha ha. So, I whipped up this quick and easy batch of DIY Febreze without Fabric Softener. Made with quick handy ingredients, and at a fraction of the cost of normal Febreze and I would be a happy camper.
Click 'Next Page (>)' to keep reading and don't forget to SHARE with your Facebook friends