Our attic bedroom is tricky to work with because of the sloped ceilings. We decided to use colorblocking and some shelves to bring a boring corner to life!
Scroll down for links to my blog and Instagram.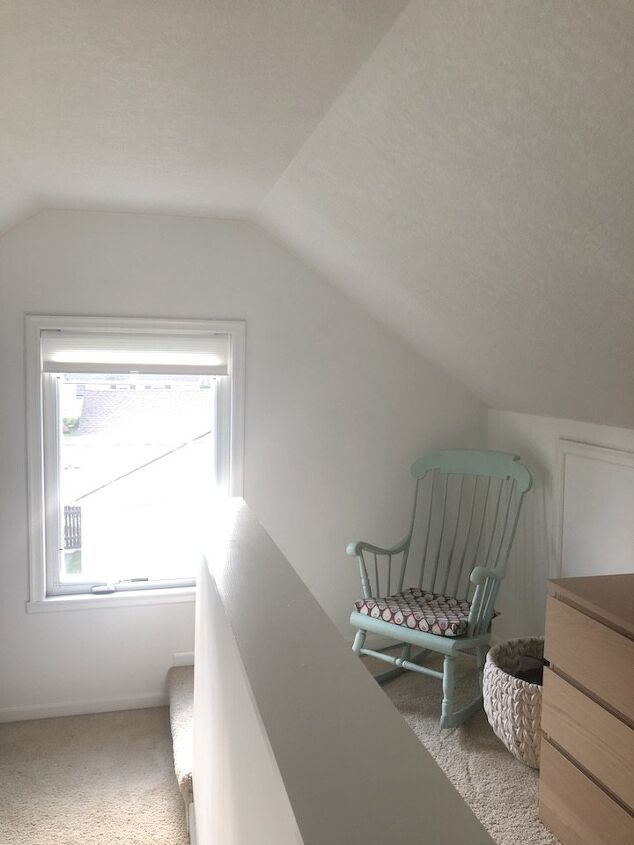 This is what we started with. I painted the beige walls white when we moved in. To keep the whole room cohesive with our other accent wall, we thought a green color block with open shelves would help this neglected space.
Click 'Next Page (>)' to keep reading and don't forget to SHARE with your Facebook friends