I should have been knee deep in the fourth week of the Better Homes and Garden's One Room Challenge – completely wrapped up in the home office disguised guest room. However, we decided to fulfill my husband's long-time dream and brought home some baby chicks instead. I have never been a big fan of getting chickens because I just knew that they would be stinky and I didn't want an eye-sore in my back yard.
So, the big condition of this decision ended up being this: If we were getting chickens, I was going to build them a beautiful coop.
Well, friends, I looked everywhere for cool coop plans. Ana White had some great options, but they were either a little small or not as cute as I had hoped. Then, I found it. The drop dead gorgeous Chez Poulet coop from Heather Bullard's site.
Oh. My. Gosh. I needed it. But plans were only mailed – not ok with my current timeline that featured chicks doubling in size daily it seemed. So, I took a deep breath and decided to build my own WITHOUT ANY PLANS. My first time ever! I've always used plans for major builds. Always.
But this time, I was going to build a huge structure from scratch. So, if the following instructions are vague, please forgive me. I have hopes to draw up some legitimate plans for you with a true materials list, cuts, etc. Just know that with this being my first time going for it on my own, I messed up quite a bit with my cutting and planning! So, with that being said, let's get into it.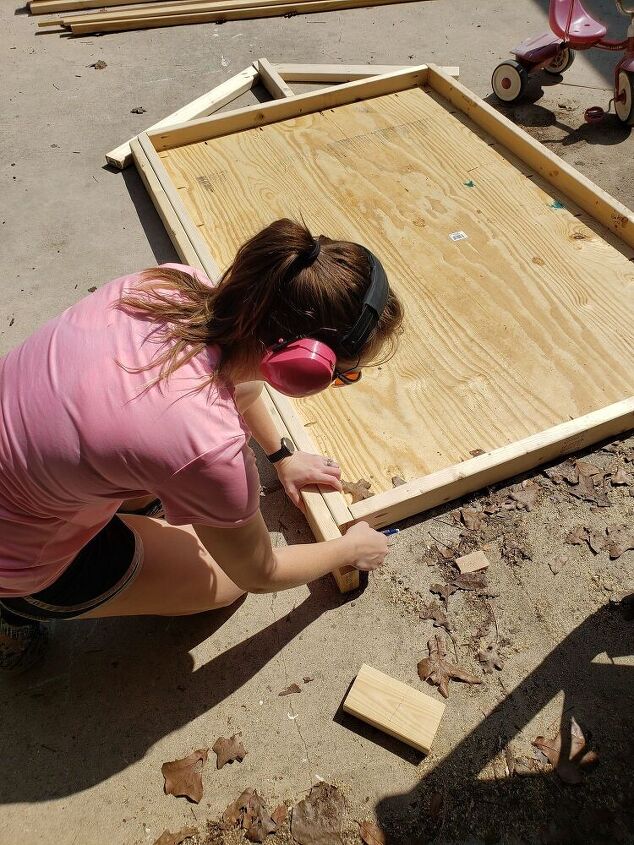 Cut and Assemble the Four Panels of the Main Coop
For this step, I used 3/4″ plywood sheathing and 2x4s, creating four separate panels that would be assembled together just like the 
cabin bed
 I built my daughter last spring. In that post, it actually fleshes out a lot of the details on how this portion is structured.
Please Head On Over To Next Page Or Open button and don't forget to SHARE with your Facebook friends