We moved into our house a little over a year ago and we've been making updates ever since. When we got to the living room, we knew we wanted to paint the walls and somehow update and brighten the dark fireplace. We loved the big stone look, but it was too dark for us. We didn't want to paint it a solid color, so we decided to whitewash it.
Watch the video for a detailed tutorial!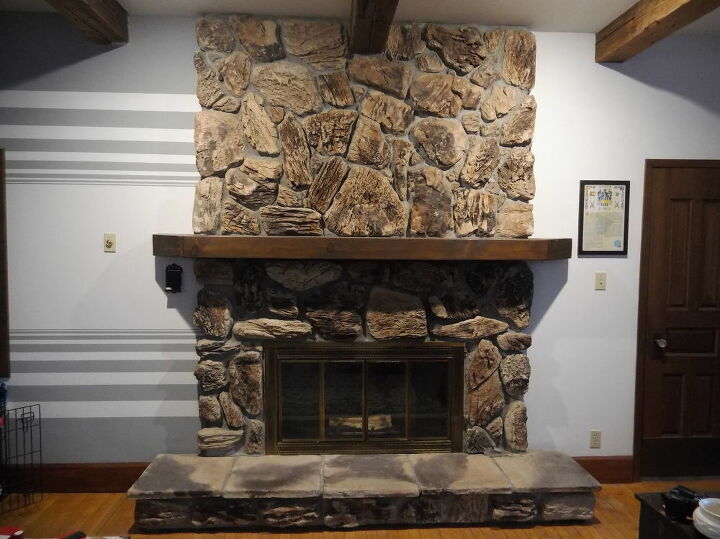 Here is the original look. The stones and the mantel were both dark brown colors. We wanted to lighten the look of the stone but keep the mantel the dark wood so that it stands out more.
Please Head On Over To Next Page Or Open button and don't forget to SHARE with your Facebook friends