If you have a big empty space or wall that you need to fill this project is for you!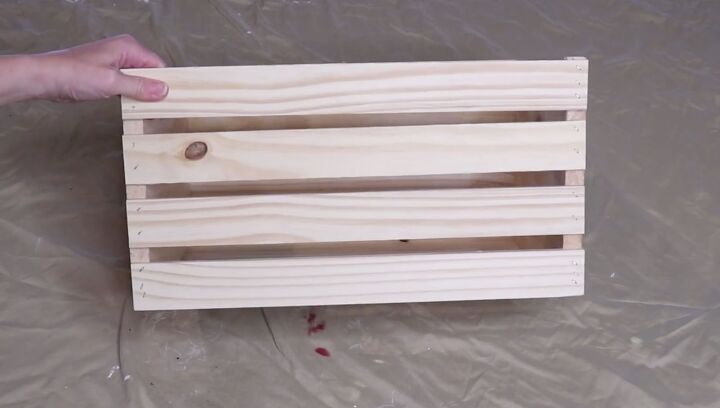 To get started, you're going to need six plain wood crates. You can pick these up at any big box store or craft store.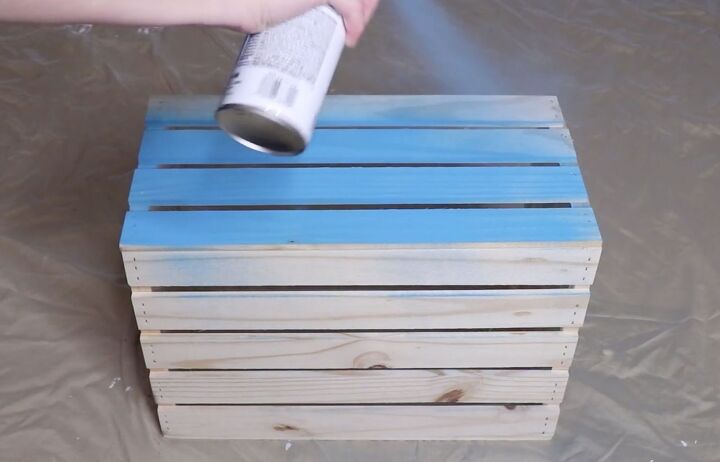 You want to spray paint them in three to five different colors. Be sure to paint all the sides of the crates but you don't need to paint the inside or the bottom. To start, I painted two of my crates teal.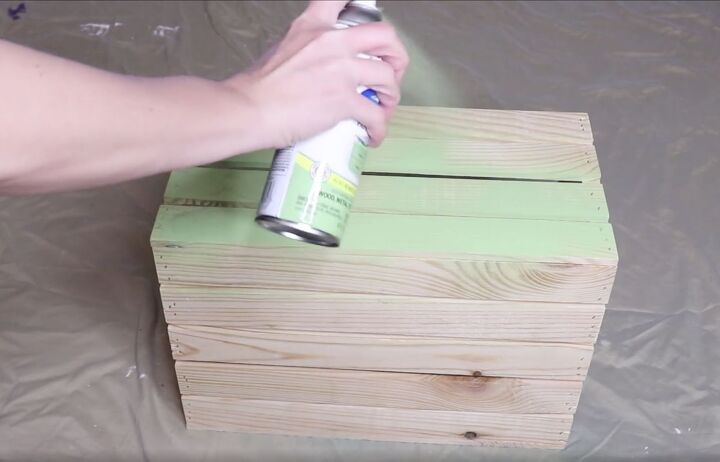 I also used spray paint to paint two a light green.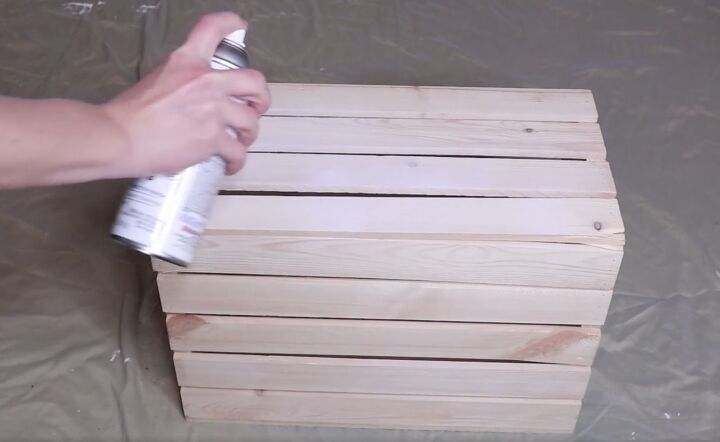 I painted my last two crates white.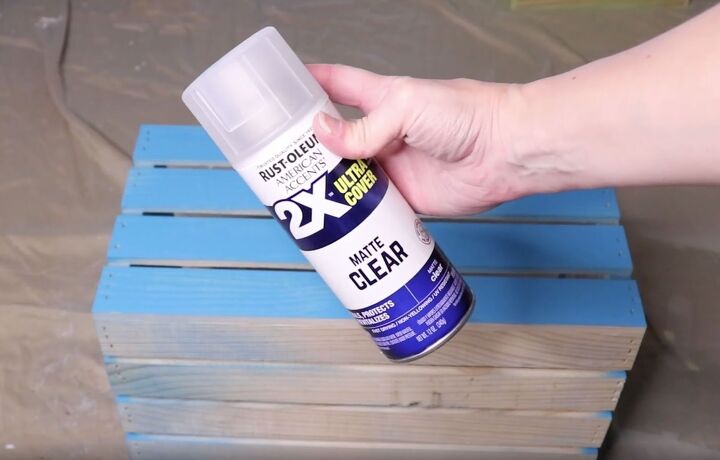 Once the paint is dry, you want to seal the crates. I used a clear sealer in a spray can.
Please Head On Over To Next Page Or Open button and don't forget to SHARE with your Facebook friends