Unclog a Toilet Without a Plunger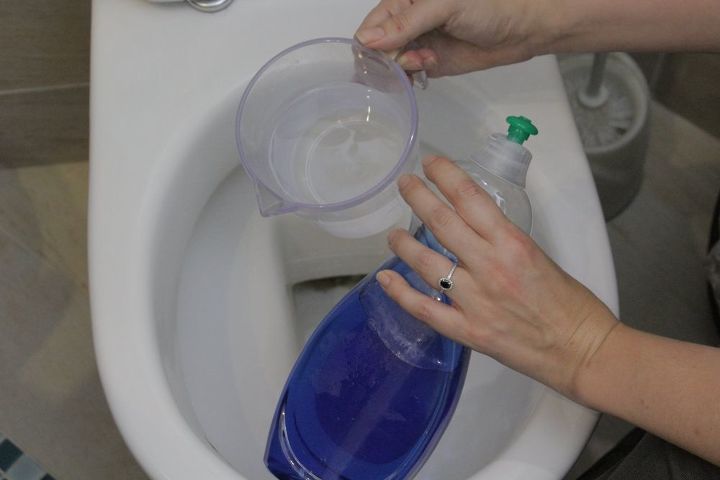 Step 3: Add Very Warm Water
I didn't add boiling water because I didn't want to damage any of the seals or the toilet bowl itself, but hot water helps break up all the toilet paper. Add enough to help break everything up, but make sure not to overflow the toilet.
Step 4: Flush
You'll see the water slowly move down (it might take a few minutes, so be patient). Once that happens, feel free to flush it and watch the clog go down the drain. Easy peasy!
We want to help you DIY, so some of the materials in this post are linked to sellers. Just so you know, Hometalk may collect a small share of sales from the links on this page.