Those of you who are old enough remember those blue metal carts that every school had used to roll around their projectors. I found this "AV" cart in the trash and knew I could bring it back to life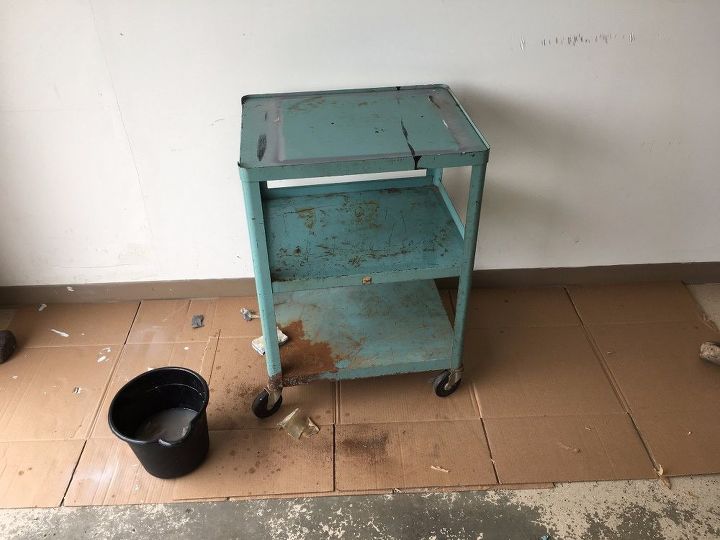 I began by removing any stickers, then I sanded the whole cart with medium grit sandpaper. I then washed the entire cart with a mild soap and water.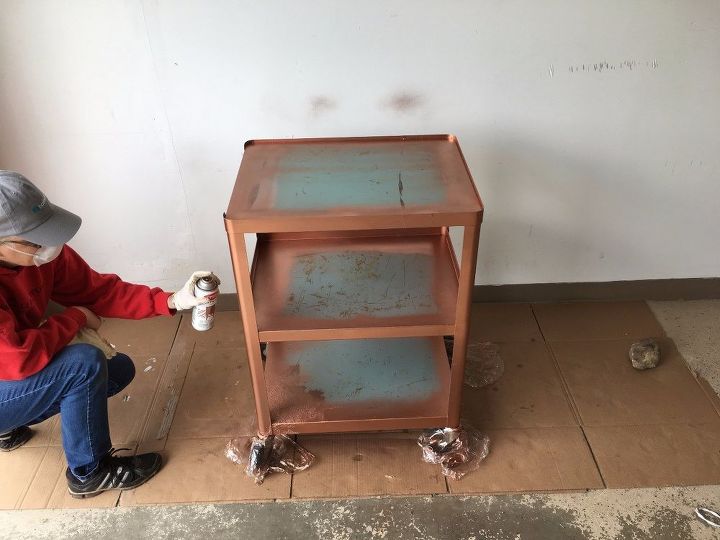 I primed the cart with a Rust-Oleum spray paint close to the color I wanted as the finished color. There was a lot of rust on the bottom so I wanted to seal the rust.
Click 'Next Page (>)' to keep reading and don't forget to SHARE with your Facebook friends