We bought our townhouse 7 years ago and every year from spring through fall every time it rained we had to dodge a muddy mess to get from our deck to our driveway. We got several bids from professional landscapers ranging from $3500 up to $7500 for a deluxe flagstone design that was gorgeous but way out of our ballpark!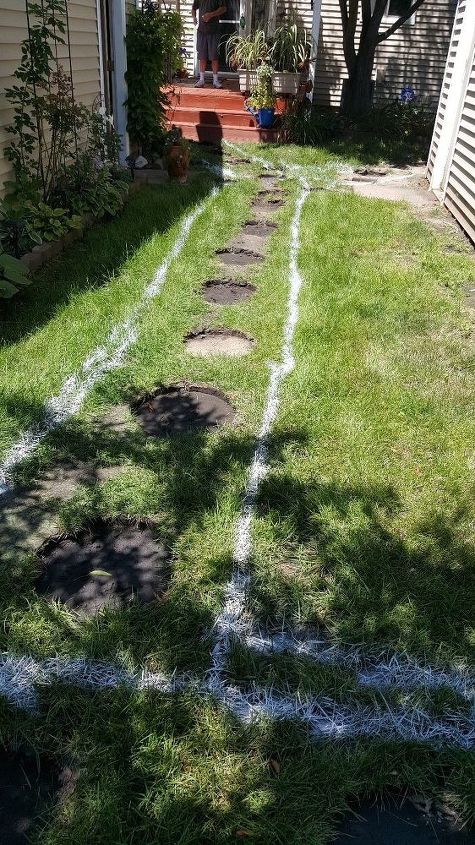 I started by drafting a few designs on graph paper and we met with our neighbors and picked one. I then had it approved by our HOA board.
We waited for it to dry out a bit, then pulled up the old sunken stepping stones, and marked an outline for the shallow trench. Then we dug the trench about 6 inches deep by 3 foot wide to aid drainage. We used a garden tiller to break up the soil and then with shovels and wheelbarrow removed it all. Then we tamped down the soil underneath with a tamped. Next came the sand, about 3 inches deep and tamped it down. Then the landscape fabric over the top and we placed the edging brick in place. Next came a 1 inch layer of drainage rock.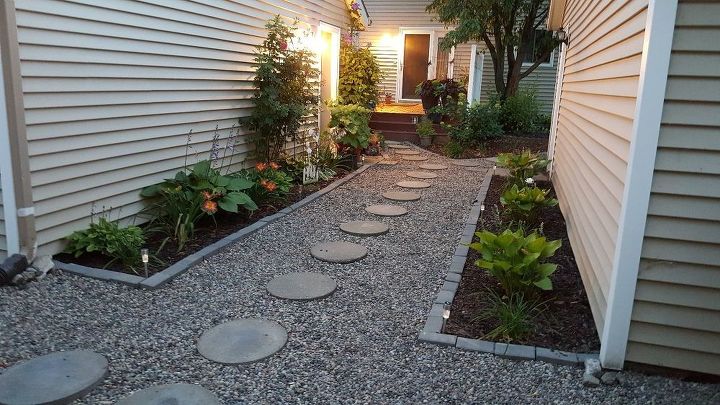 Click 'Next Page (>)' to keep reading and don't forget to SHARE with your Facebook friends