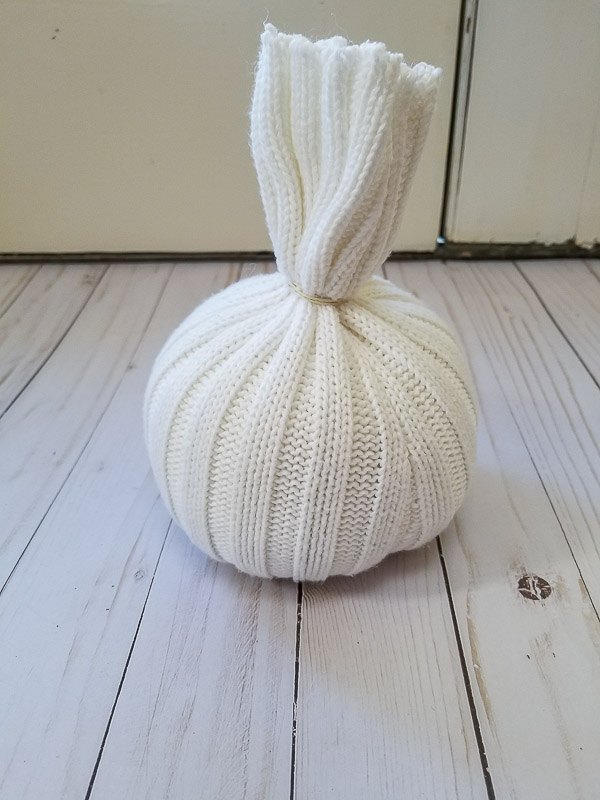 Make pumpkin stemCreate a bendable stem by wrapping jute cord tightly around the rubber band and continuing it up around the end of the sleeve. Cutting some of the bulk from the sleeve first will be helpful.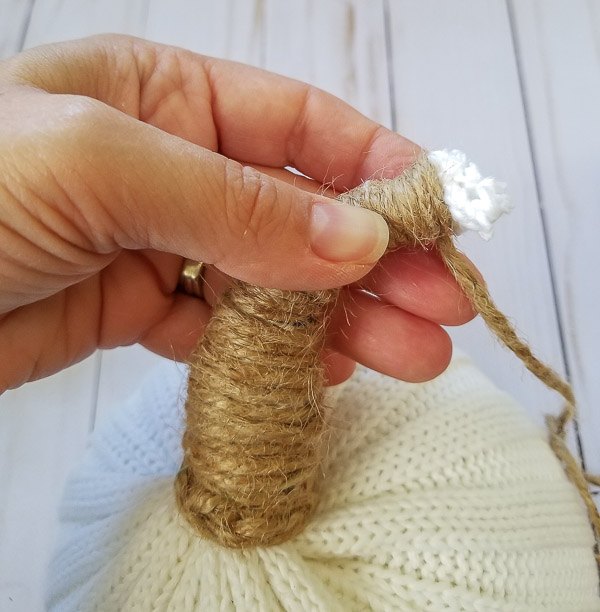 Bonus steps
To make your pumpkins even cuter, use yarn to create segments! This adds a lifelike look and helps the pumpkins to sit better, but it's totally optional! You can also cut out leaves from felt and glue them to the base of your stem.
For the full tutorial, tips for success and step by step directions, please visit my blog at the link below.