Serving drinks outside? Using one of those ugly plastic coolers? Here's a way to turn that ugly cooler into something cool-er 🙂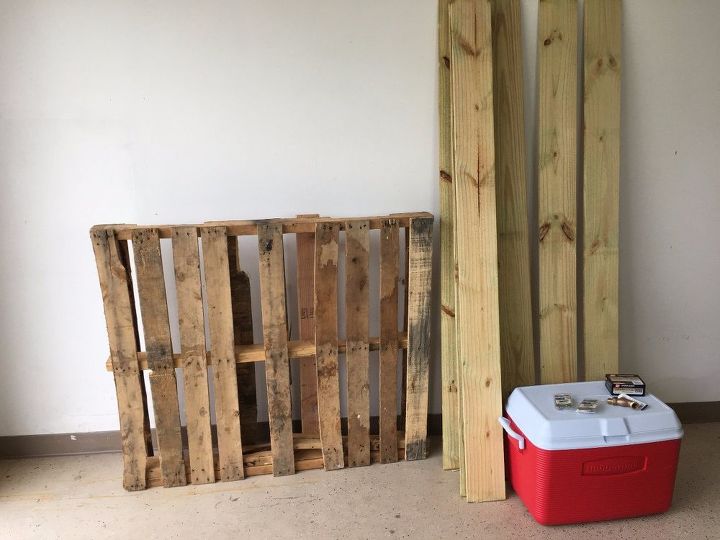 I used one pallet and "dog eared" fence posts (dog eared refers to the top of the post, the way they are cut looks like a dog's ear)for this project along with a plastic cooler.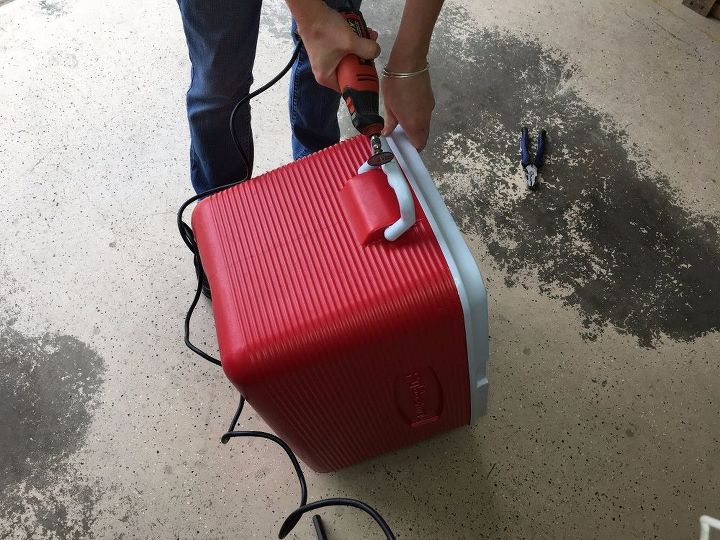 Remove the handles, the lid and the drain plug.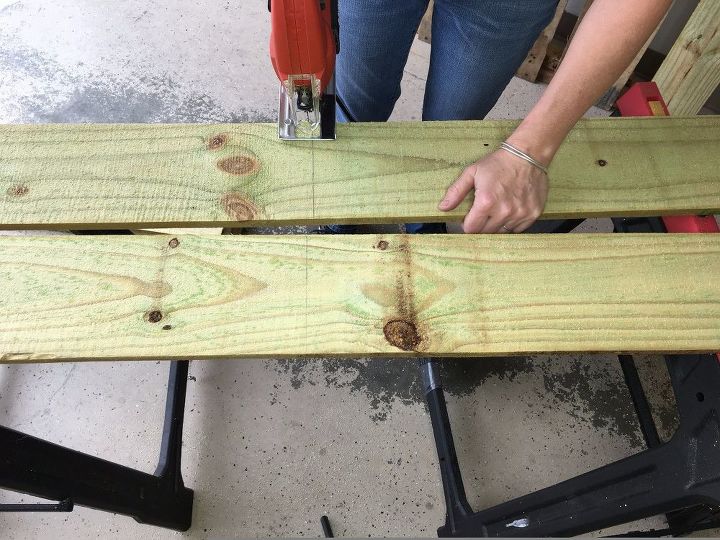 The legs are made using 2 fence post per leg. Measure how high you want the cooler to stand and make your cuts..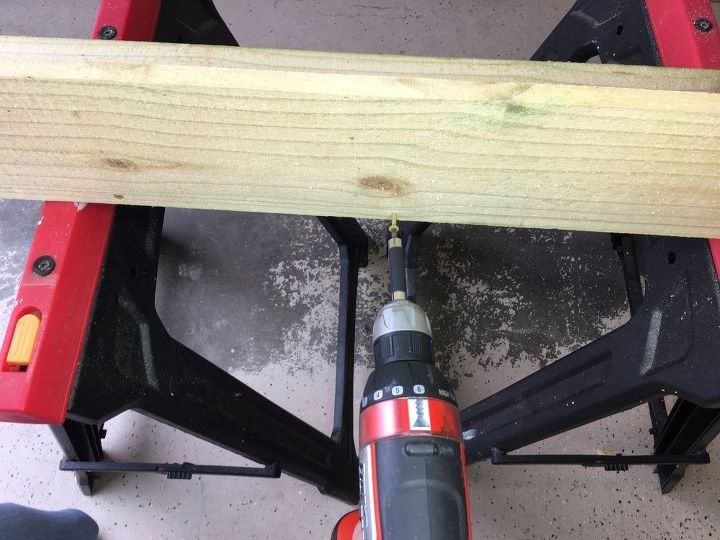 Screw the legs together making an "L" shape. You should have 4 "L" shaped legs
Lay the plastic cooler in between the legs to determine the size of the sides.
Click 'Next Page (>)' to keep reading and don't forget to SHARE with your Facebook friends