I got this idea from a school that involved their students in making a colorful rainbow rocky river. I knew it would give my own yard a beautiful burst of color and wanted to do something similar.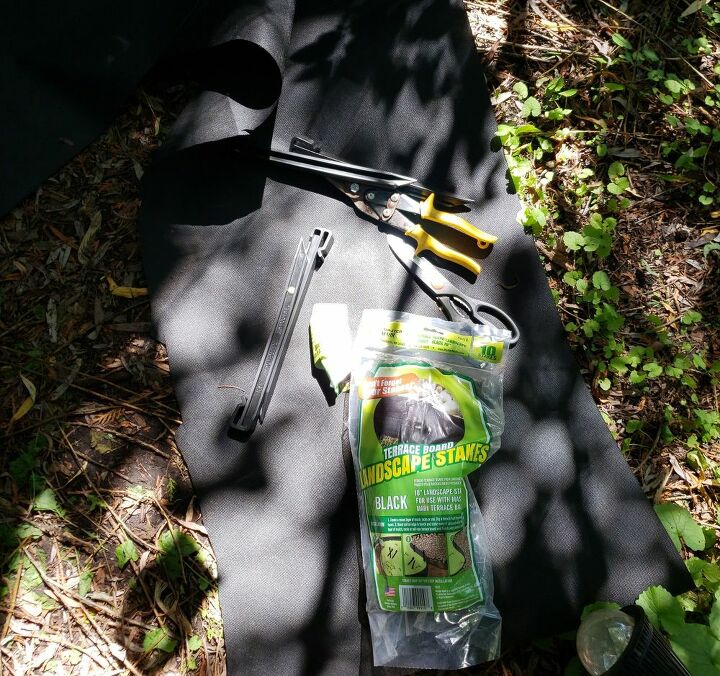 Lay out your landscaping fabric and stake down the roll of edging with the waviness of a river.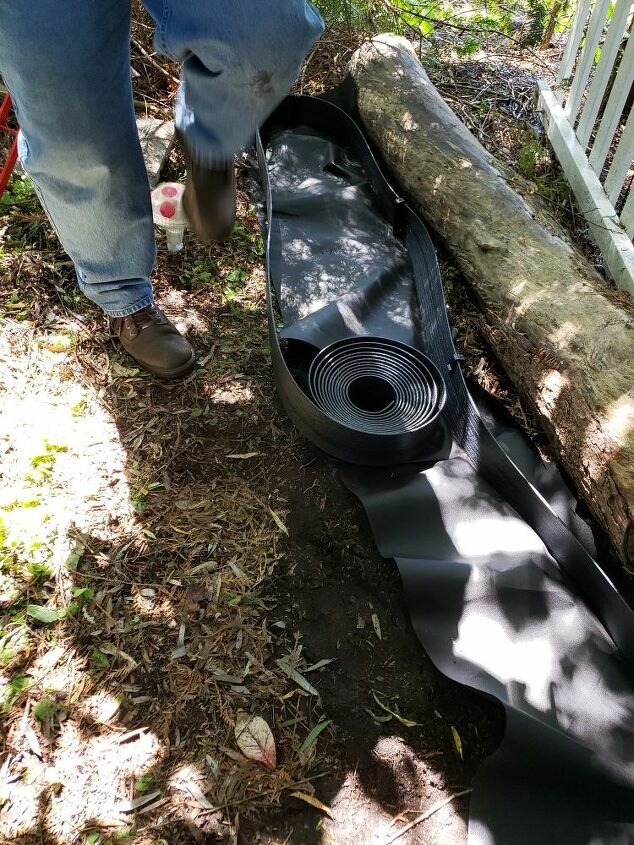 We staked ours out along some logs and fencing. This part of the process took maybe 30 minutes max.