Repurposed Vintage Inspired Glass Bottle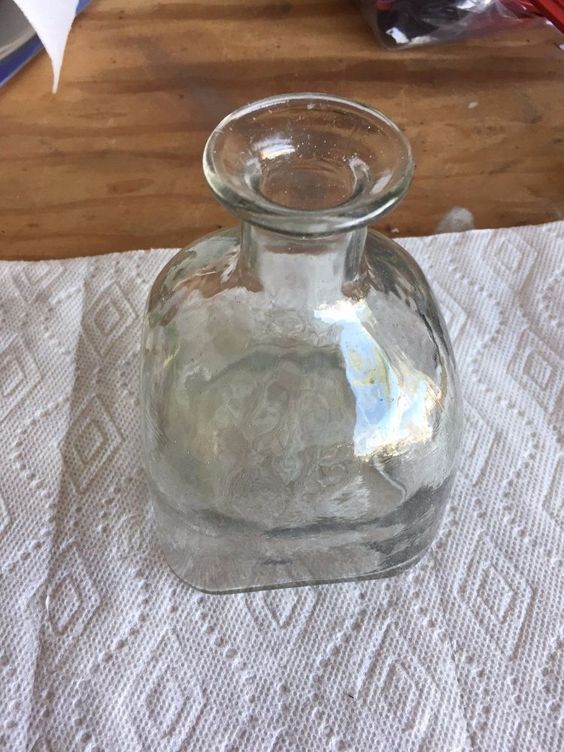 Then paint the sides (probably a couple of coats)
Prepare the topper, I used a vintage door knob.
Pre-drill a hole in the cork for the knob
Fasten the cork to the topper with glue (I use E6000)
Insert topper, allow to dry a few hours.
Add rhinestone border around the neck of the bottle
Prepare accessories by painting them and adding rhinestones.
Glue center accessory (this was a vintage brooch), add charms to a chain, add pearl string and its complete!