I decided to repurpose blind slats left over from replacing blinds in the house.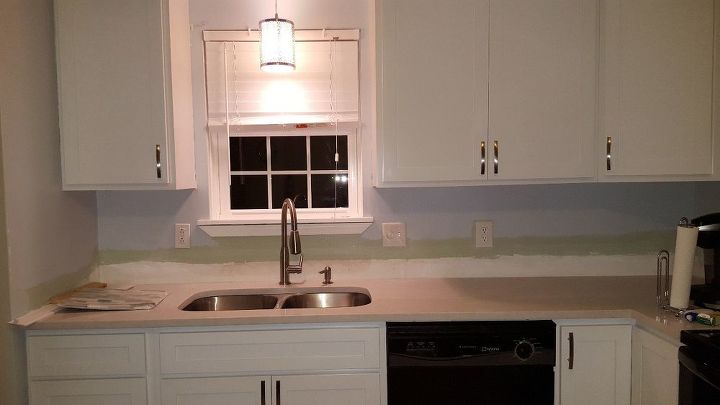 Before
Here was the old painted backsplash after the new kitchen cabinets and quartz counter top were installed, We were replacing blue paint for the green and deciding on what to do for the backsplash.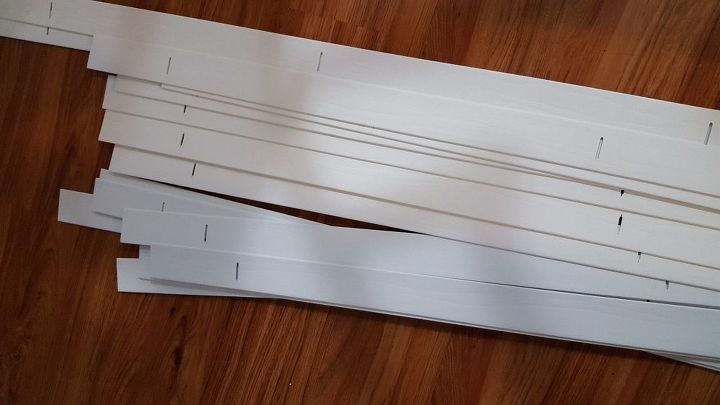 Extra blind slats
I had extra blind slats from replacing window blinds in the house and I decided to use them as a shiplap backsplash. The blind slats have a faux wood grain appearance which would be perfect for shiplap.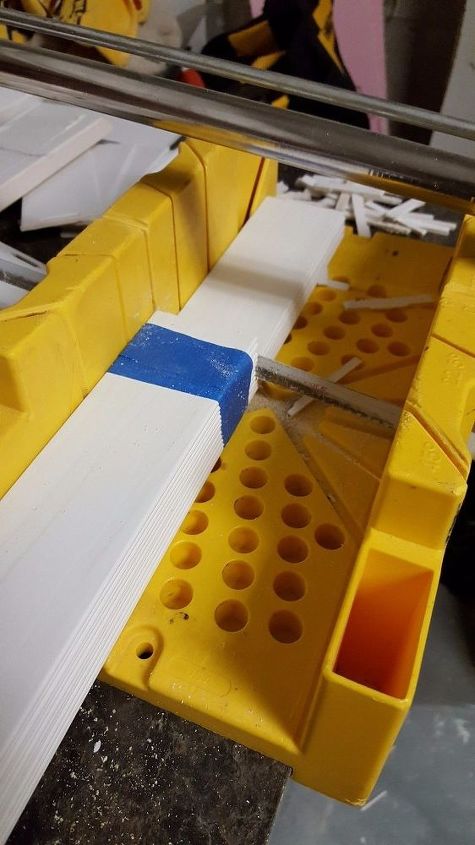 I cut multiple blind slats using a miter box & hack saw – the small teeth on the blade worked better then the miter saw that came with the box. I cut the slats close to the hole in the slats where the string would go through on the blinds. I used scissors to make small cuts – the slats are a soft material and easy to cut with scissors.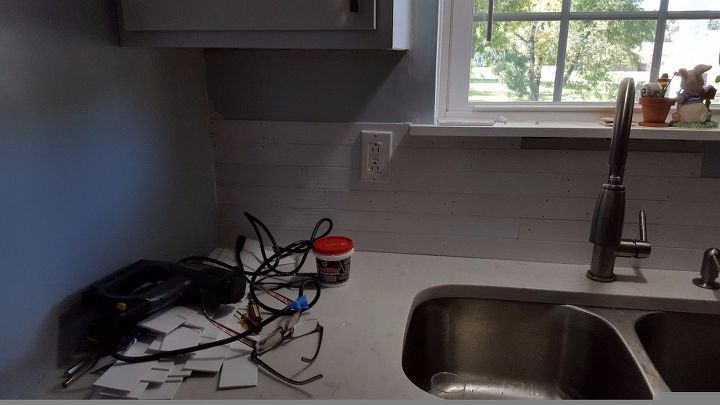 Click 'Next Page (>)' to keep reading and don't forget to SHARE with your Facebook friends