Our powder room is the first room you see as you come into our front entry and it was an eyesore. Dated oak cabinets, builder beige walls, old toilet and an ugly light fixture made for a poor first impression.
It HAD to change, but having just gotten married, we were on a tight budget. We salvaged everything that was usable and upcycled some second hand finds (one found in our very own basement), making this a budget friendly makeover.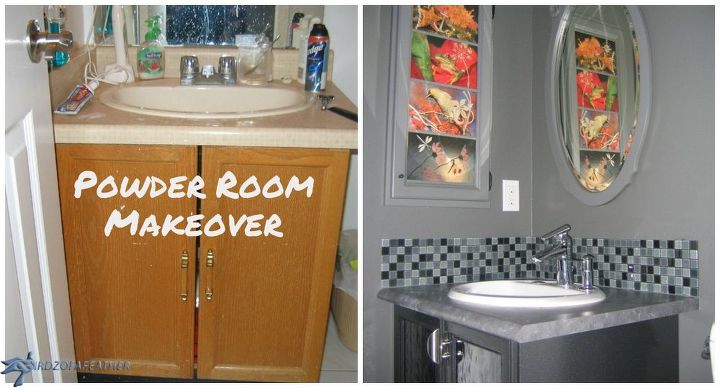 We started by stripping everything away that was going to either get replaced or updated; that turned out to be everything except the cabinet doors!


We patched the walls where we took down the sheet of mirror that was over the old vanity. I wanted to add a hanging mirror there instead but couldn't find anything that really caught my fancy, until one day we found something fantastic in a pile of old junk in our very own basement (see the transformation as you scroll down)!
We primed the walls and then painted the entire room a dark charcoal grey. You would think that a dark colour would make the room look smaller, but it didn't. I think it's because we added a lot of contrast by way of artwork, fixtures and trim paint, which were all light in colour (as you'll see later).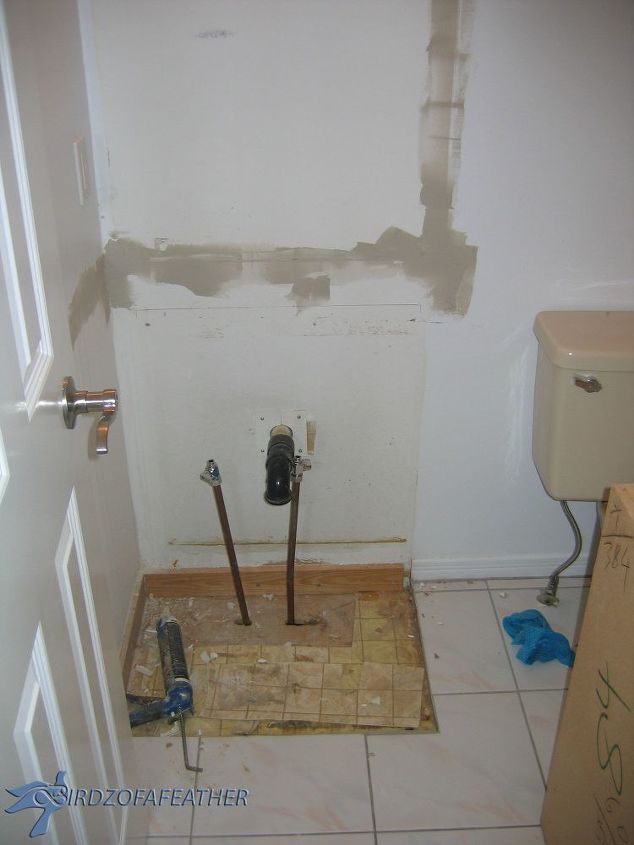 Click 'Next Page (>)' to keep reading and don't forget to SHARE with your Facebook friends