Pool noodles are sold everywhere now that it's summer and depending where you shop, you can purchase them for only $1. Here is a unique idea to make a decorative stone column using those inexpensive pool noodles.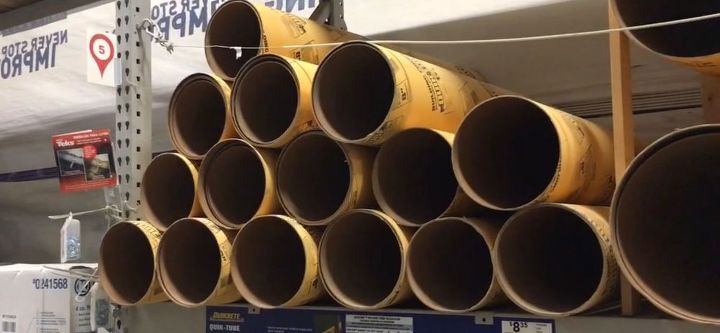 Along with 9 pool noodles, you will also need an 8″ concrete form, duct tape, caulk, contact cement, spray paint and two pieces of 12″x12″ wood.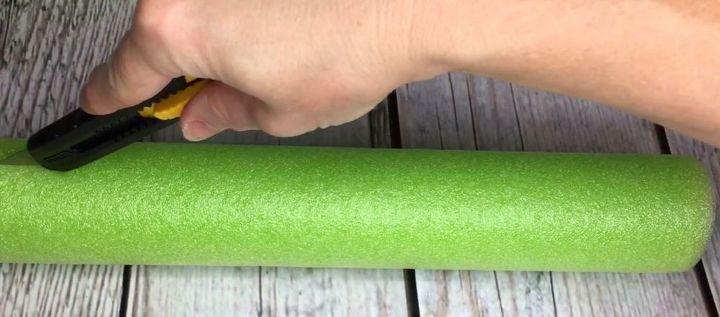 Begin by cutting six of your pool noodles in half lengthwise.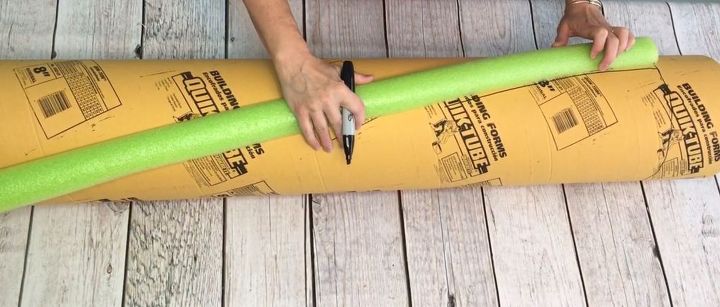 Click 'Next Page (>)' to keep reading and don't forget to SHARE with your Facebook friends