Create faux porcelain flowers with this easy technique using Dollar Store silk flowers.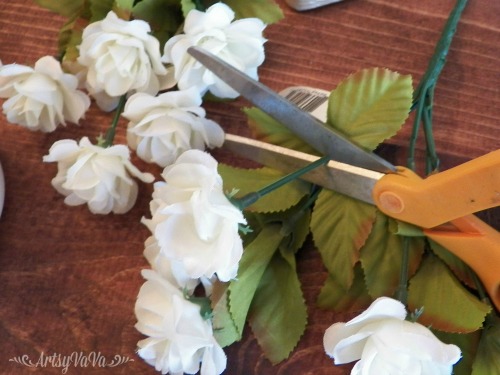 Cut the stems of the flowers to about 2-3 inches long.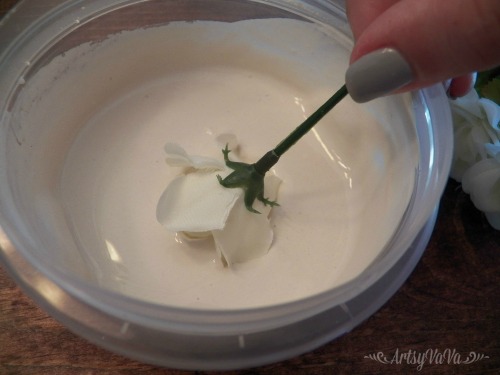 Mix the plaster of paris and dip the flower into the mixture. Dip a few of the leaves, too.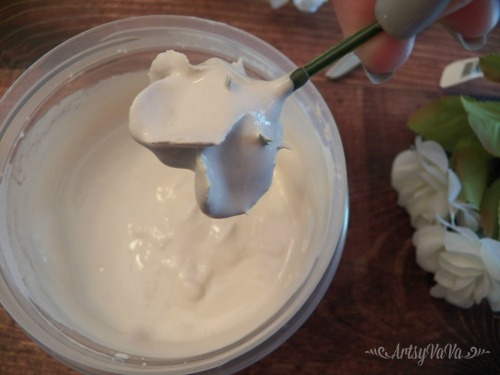 Let the excess plaster of paris drip off of the flower.
Click 'Next Page (>)' to keep reading and don't forget to SHARE with your Facebook friends