My most favorite DIY of the year, my girl's bathroom! Just like all of my projects, I tackled this one all by myself! I love the way that it turned out and that I could do it on a budget that didn't break the bank!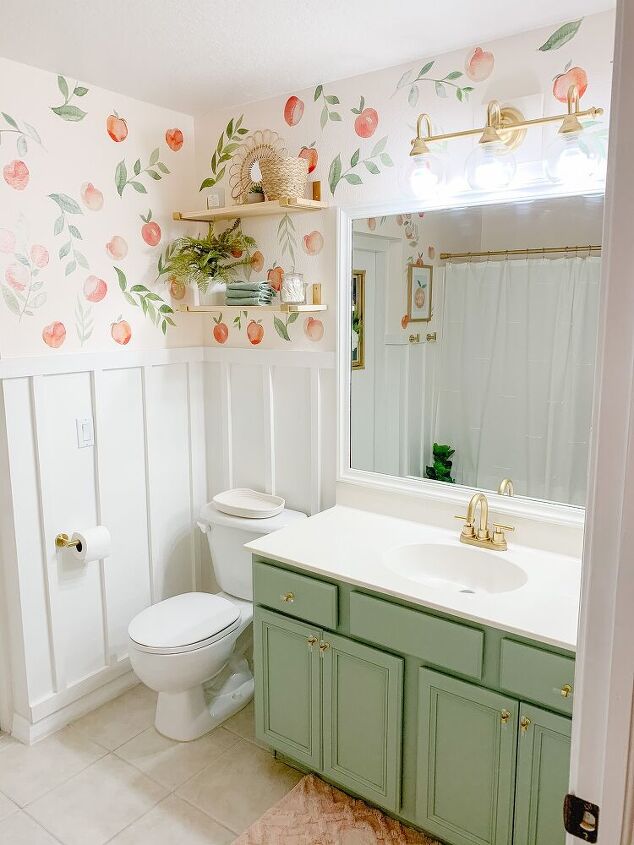 Here are the projects that I completed for this bathroom:
-4 ft Board and Batten on all of the bathroom walls
-painted the vanity
-painted the faucet
-painted the walls
-build shelves above the toilet
-installed 2 sets of hooks for towels
-installed a new light fixture
-installed a new toilet paper holder
-painted the trim on the bathroom door gold to match the rest of the fixtures
-added peach decals on the walls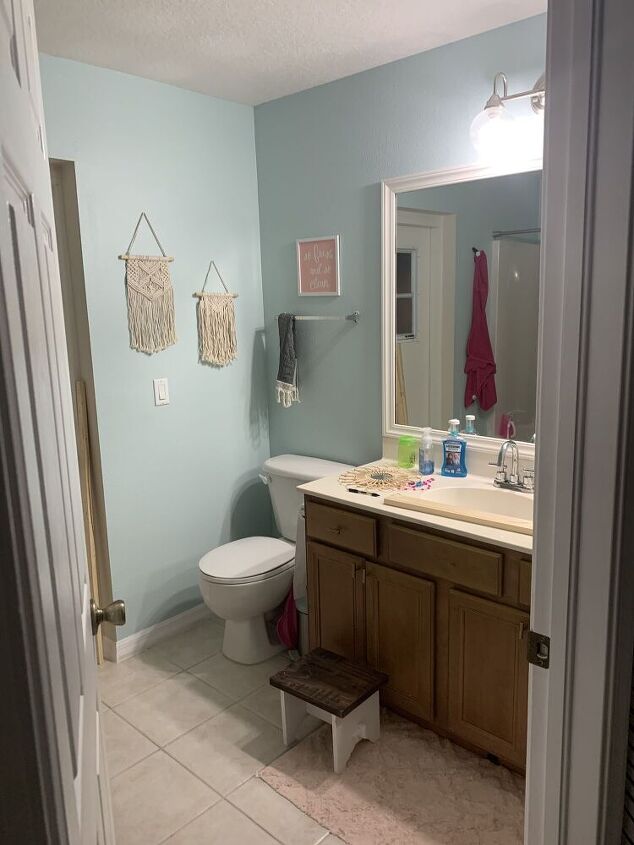 Here is a before picture of their bathroom.
Back to Top