I love working on any little project that will enhance the look of the front porch. This metal side table was found at a yard sale for $2 and the bag of glass tiles was found at a thrift store for $3. My vision for this table became very clear pretty quickly.


Before.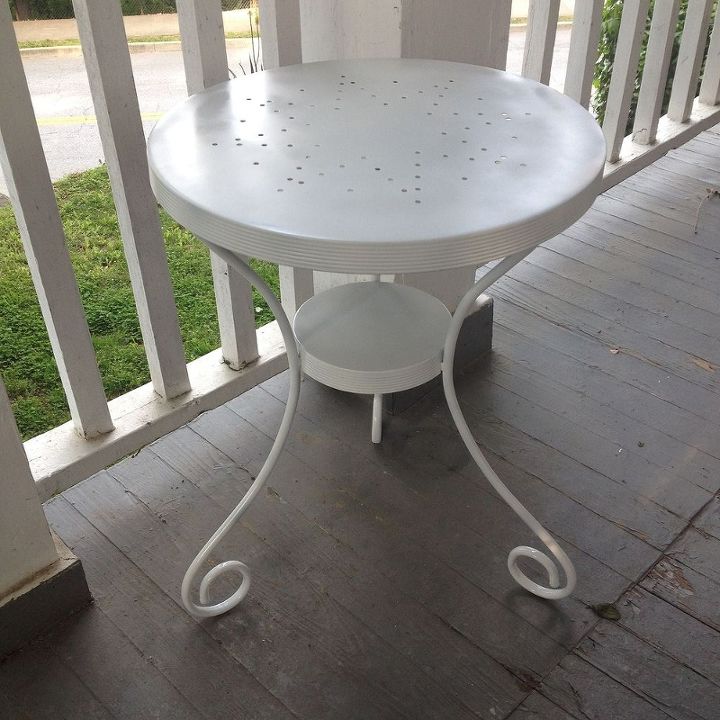 I began by painting the table with an outdoor quality spray paint in white.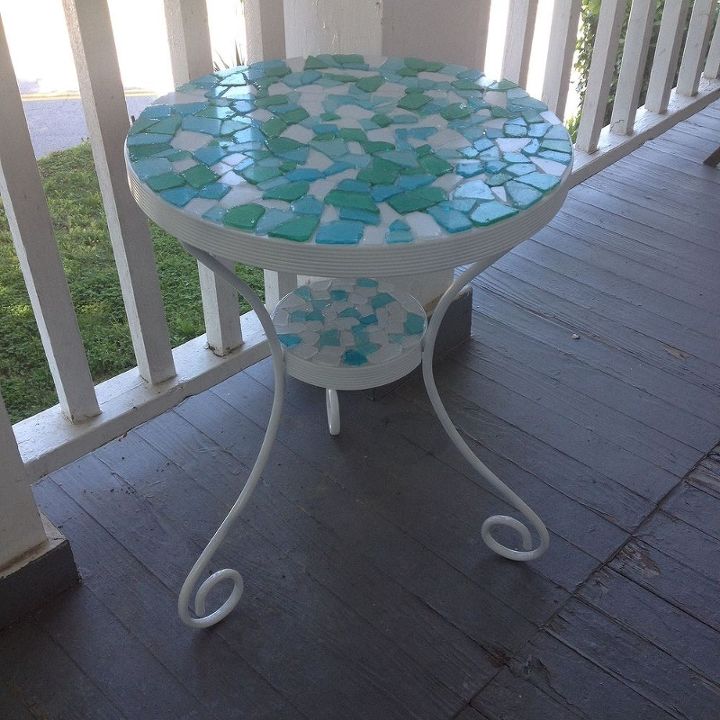 Next, I began gluing the tiles down using Elmer's glue and allowed everything to dry.
Click 'Next Page (>)' to keep reading and don't forget to SHARE with your Facebook friends