This pantry door project was supposed to be a quick 1 day project. But turned into a quick 2 day project with a little hiccup with my paintable wallpaper. I'm getting ahead of myself here though…
I love the look of black doors in a home. I wasn't sure it it would look ok in my home though. So I decided to try it out on this pantry door. Since I knew we would be replacing it at some point in the future when we extend this tiny pantry. If it turned out that I didn't like the look, I figured it would just motivate me to get the extension project underway sooner than planned.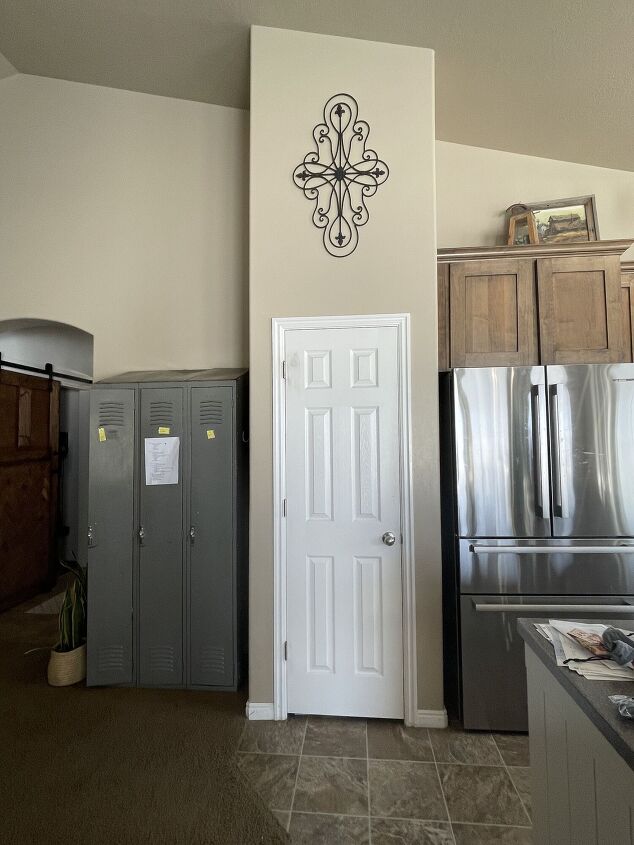 I started out with just a basic builder grade white door. You can see the lovely patch in the top left side of the door. This patch has been there for 11 years thanks to an adorable little (at the time) 2 year old boy that punched a hole in the door with the doorstop RIGHT after we moved into our bran new home. The wrought iron piece came with us from our old house and desperately needed swapped out for something a little more current.
Back to Top