Home
>
Just for you
>
Old File Cabinet to Classy Fabric Storage
>
Page 2
Old File Cabinet to Classy Fabric Storage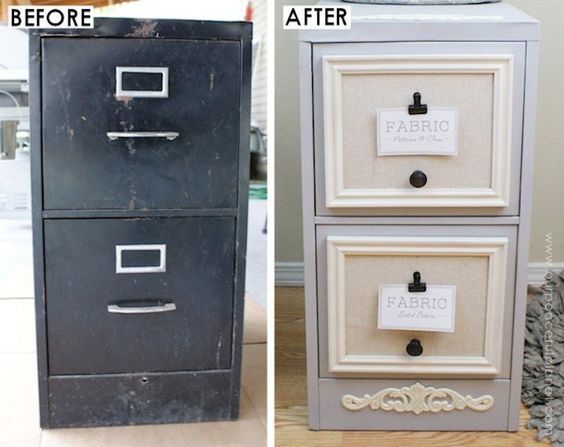 Glue the frames onto the center of each drawer.
Allow the frames to dry in place.
Measure where you want your knob to be then drill a hole through the frame and the metal drawer then add your nobs.
Paint them and glue them on using expoxy.
Allow the accents to dry.
You're now ready to place hanging file folders in your cabinet and drape fabric over each one.
How's that for a before and after!