My hallway was very plain and dark. It needed some sprucing up.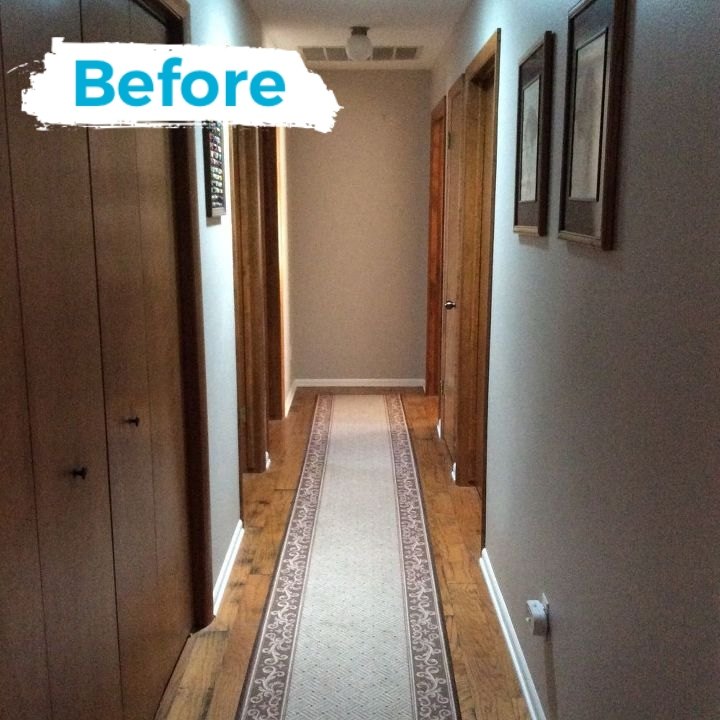 On the other side of this blank wall is my closet.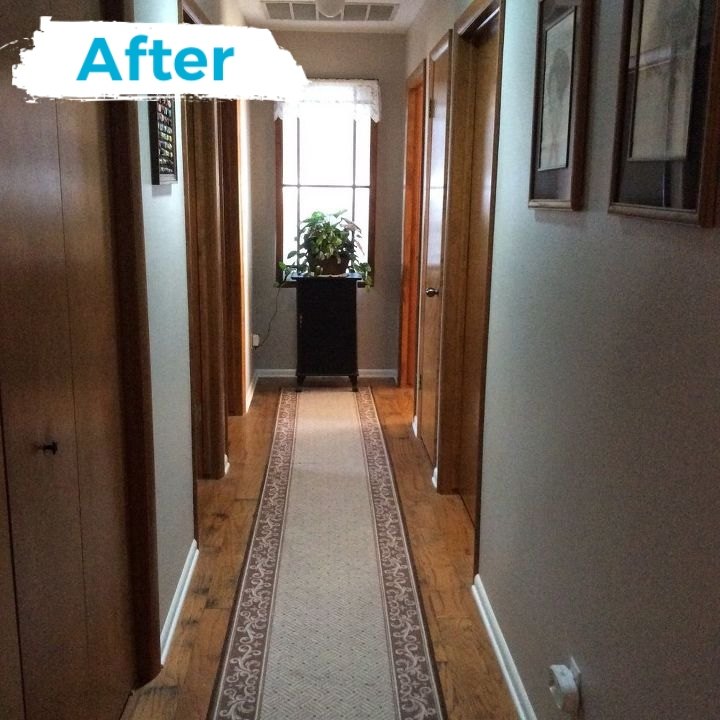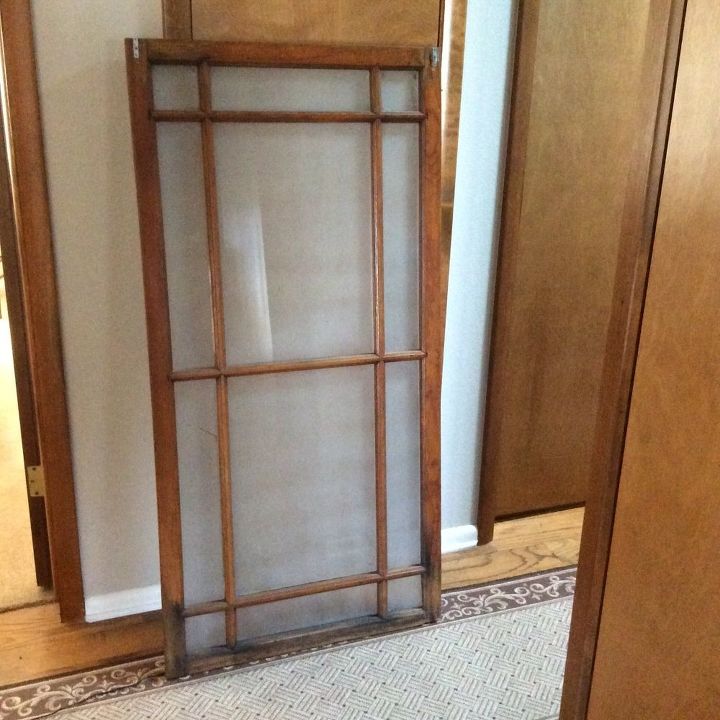 I did not get a before photo, but this is a window from an old storm door that I had laying around. I sprayed the back side of the windows with Rust-Oleum Frosted Glass so you could not see through them.
Click 'Next Page (>)' to keep reading and don't forget to SHARE with your Facebook friends